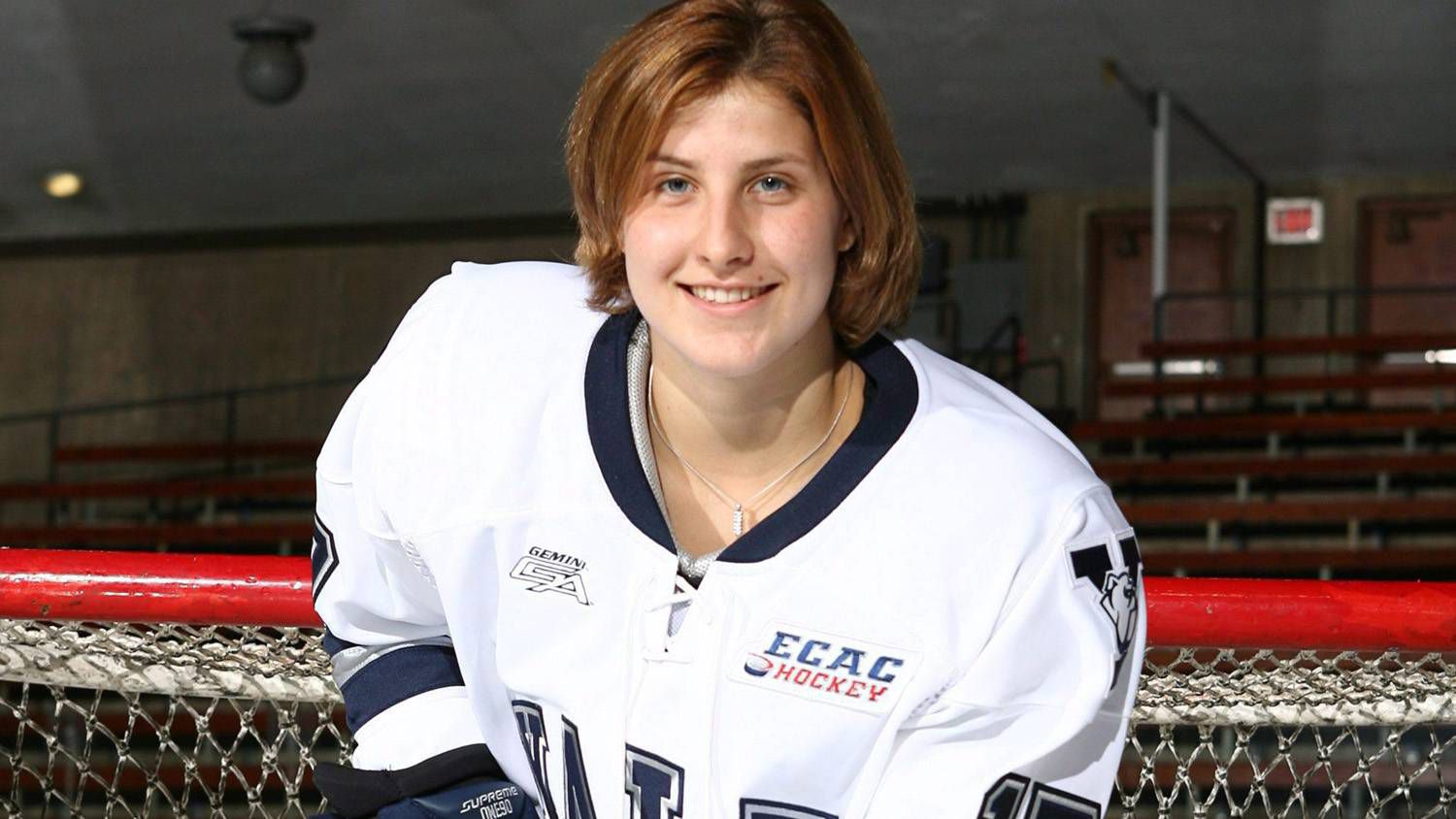 This morning (April 3rd) we prayed for Mandi Schwartz, as we have many times before at NP. Mandi has faced cancer – leukemia to be exact – since 2008. At 10:35AM our time today Mandi passed away.
She was only 23.
Women's Hockey Player
Mandi was a student athlete at Yale, a women's hockey player from Wilcox, Sask. We first heard about her through Jen Matichuk, a Yale teammate from North Pointe. Jen tried to help Mandi by initiating a drive to sign people up for bone marrow donations.
Mandi and her family are well known in the hockey world – one brother was drafted by St Louis, a Canadian Junior Player and the other brother playing NCAA hockey in Colorado. Mandi was a believer and a battler. She never lost hope that she could be healed and if not, would go to heaven. She was undeterred in her courageous battle. So we prayed and believed along with her and her family.
A Lasting Impact
Mandi left a lasting impact. It's in the thousands of folks who organized or contributed to bone marrow registration drives. It's in the Web pages and Facebook groups created in her honor, the fundraisers, bake sales,  bike rides, walks, suppers and prayer chains in her name.
There was something about Mandi. Something that made people want to come to her aid. Our family kept a picture of #17 on our kitchen table at Thanksgiving.  We prayed often for her.   We loved her spirit.  At one point, Mandi had been in and out of chemotherapy treatments for 20 months.  She still managed to return to Yale in January 2010 when the leukemia went in remission. She practiced with her team, but the cancer returned.
Some 1,600 people were tested to be possible bone marrow donors, about 1,300 more than the population of Mandi's hometown. Finally it was discovered that the umbilical-cord blood of an 18-month-old girl was enough of a match. Mandi was elated. The complicated process was completed in Seattle in the fall.
Hope
In December, just before Christmas, Mandi underwent another biopsy. Three days later the biopsy results came back, confirming the worst: the cancer had returned, more vicious than ever. The Schwartz family broke down, and typical Mandi, she apologized to her father for not getting better.
She spent the last days of her life with her family and friends.  Mandi never won a championship at Yale but she was a champion.  Mandi, you're our hero.
Our most heartfelt condolences go out to Mandi's family and friends.