Hi. We are Bob and Jocelyn Jones – the REV's at REVwords.com – we are hope dispensers.
We believe the power of words can change an attitude, a future, a community and – yes, the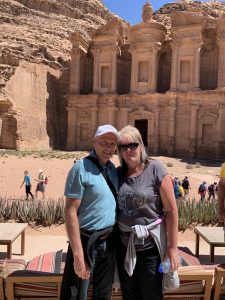 world. For over forty years we've shared hope-giving words through soul care, and mentoring leaders.
Together we operate Supporting the Fighters – a group for women and their families facing cancer.
We love what we do and the people we work with.
---
Bob's gentle, pastoral heart reverberates through his messages, writing, coaching and two books – Phyllis: Love Never Lets Go and the National Award winning Ornament: The Faith, Joy and Hope of Kristen Fersovitch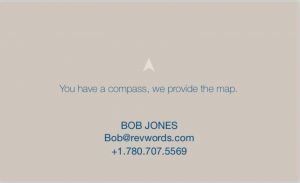 ---
Jocelyn's firecracker personality and empathetic compassion resonates with women in one-on-one conversations over a London Fog or in large group settings. She draws from her experiences as a wife, mom, pastor, grandmother of five and cancer survivor.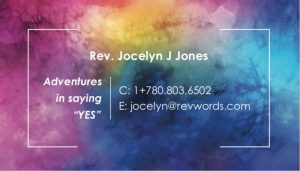 ---
Coaches
You have a compass, we provide the map. We help revitalize people, pastors, and churches.
---
Communicators
Words matter – spoken and written. We are available to speak at your event or help you be a better communicator.
Featured Presentations:
* Never, Ever, Ever, Ever Quit: How to Face Your Failures, Build Resilience and Defeat Your Giants
* Making A Splash: The Ripple Effect of Compassion
Ripples happen when we say yes to God and do whatever it is He wants us to do. Our little splash has a reverberating effect on others.
* The Velveteen Pastor: Becoming Real, Making a Difference and Finishing Well
* Leading Change: 5 Keys to Keep Transitions From Becoming Terminal
* Vitalizing the Culture of Your Organization
Upcoming Events in 2019

June 30th – July 6th – Manhattan Beach Retreat Centre, Manitoba
July 7th – Soul Sanctuary – Winnipeg, Manitoba
July 28-31st – Moose Lake Camp, Alberta
August 25th – Whitecourt Family Worship Centre – 10:30am
---
Celebrant
A celebration of life is the most important service you will attend. Bob's forte is assisting families plan a unique ceremony that captures the individuality of their loved one and honours her or him in a befitting manner, with lots of opportunities to share cherished memories and favourite stories.
---
Cancer Support
Supporting the Fighters is where Jocelyn excels. After her own battle with cancer and surgery she understands the pressing anxiety of a diagnosis and the unrivaled support of other cancer fighters. Are you facing cancer? Reach out to Jocelyn.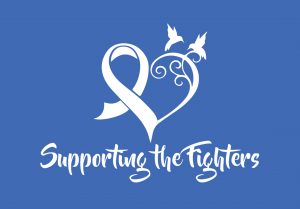 ---
Travel
Walk with us in the footsteps of Jesus in Israel, see the Bible come alive and make memories to last a lifetime. Visit one of the 8 wonders of the world in Petra, Jordan.