The steady downpour of rain chilled me to the bone. The fingers on my gloveless hands felt like icicles. Climbing the steep, slippery, uneven steps at Petra, Jordan drained me of energy. The smell of smoke reached me before I saw its source. And then I heard, "Come and sit down. You must be tired. Here, have some tea."
900 Steps
Thirty two of us had journeyed to view one of the seven wonders of the world – the Treasury in Petra, Jordan. Now six of the group were pressing on to get a rare glimpse of the Monastery at Al-Deir.
Nine hundred steps up a steep incline through rugged terrain deterred most people from viewing this archaeological treasure.
One determined member of our group was a hearty seventy year old.  She was feeling the strain of the climb and needed the supportive arms our younger climbers.
I was scouting out how much further to the top, hoping it was just around the next rock formation.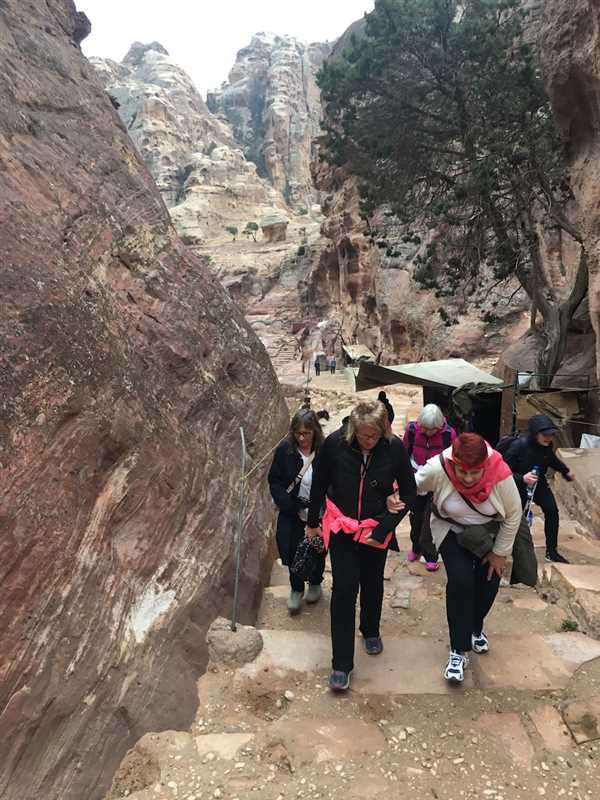 A Kindness Offered
That's when I met Rosa and her husband Mohammed.
Before I could respond to her invitation, a glass filled with liquid strength was in my hand and a bench was being settled by my legs.
"Please sit down. Rest."
Rosa's encouragement was as refreshing as her cup of tea.
"You are almost at the top. Its a cold day. Warm up by our fire."
More Than Enough
By now the rest of the climbers had arrived and just as quickly, five more cups of tea appeared along with a few more benches.
Mohammed's English was poor but his hospitality was rich. Sighs of enjoyment signaled an appreciation that equaled mine.
Kindness is most valued when its most needed.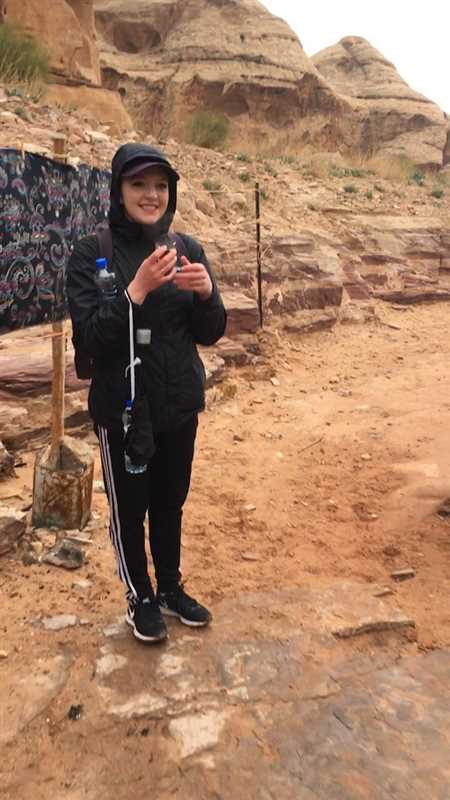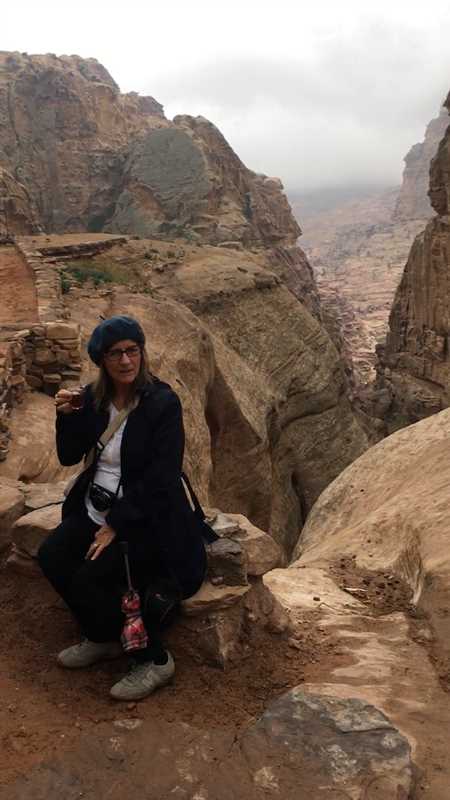 Hospitality Sweet
Then the questions came.
"Who are you?"
Rosa and Mohammed are Bedouins. Hospitality is their forte. We were clearly not the first beneficiaries of their kindness.
"Where do you live?"
Rosa took the lead in explaining that they have a cave and a house. She prefers the cave. Its how she grew up. She assured us the cave is very warm and comfortable.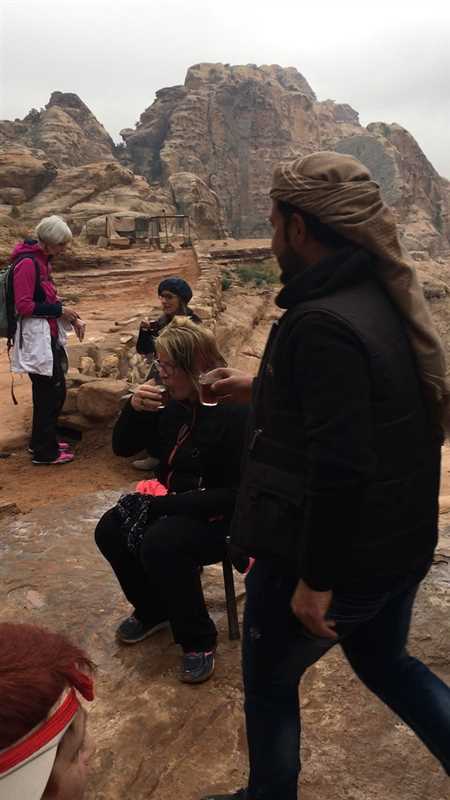 Bedouin Life



Petra is distinguished by numerous caves occupied by Bedouin families. What appeared to be a hardship to us Westerners was actually a comfort to Rosa. She had happy memories of growing up in a cave with her family.
Anyone who meets a Bedouin will realize that hospitality is part of their blood, ingrained from the harshness of desert life – no traveler is turned away.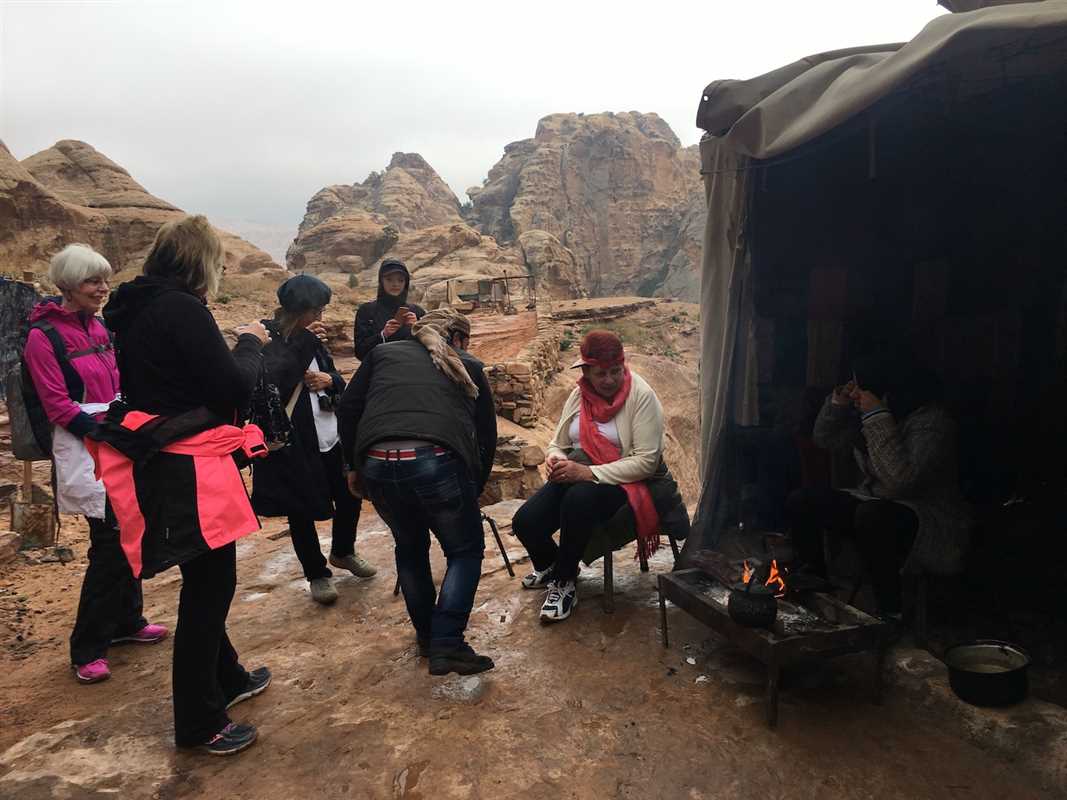 Six climbers soon reached their objective, energized by kindness – a cup of tea in the name of hospitality.
Who needs your "cup of tea" today – in Jesus' name?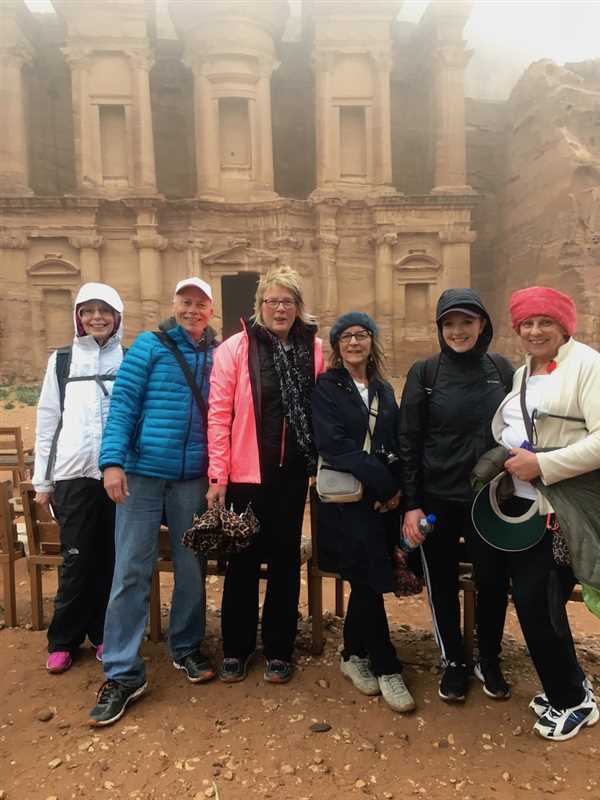 Share a kindness done for you or one you observed someone else offering. Leave your comment below. Thank you.
Hope grows here.  We share stories that inspire people, build faith, and offer lasting purpose.
We'd love to have you Subscribe to REVwords. We'll put helpful content into your inbox Mondays and Fridays.