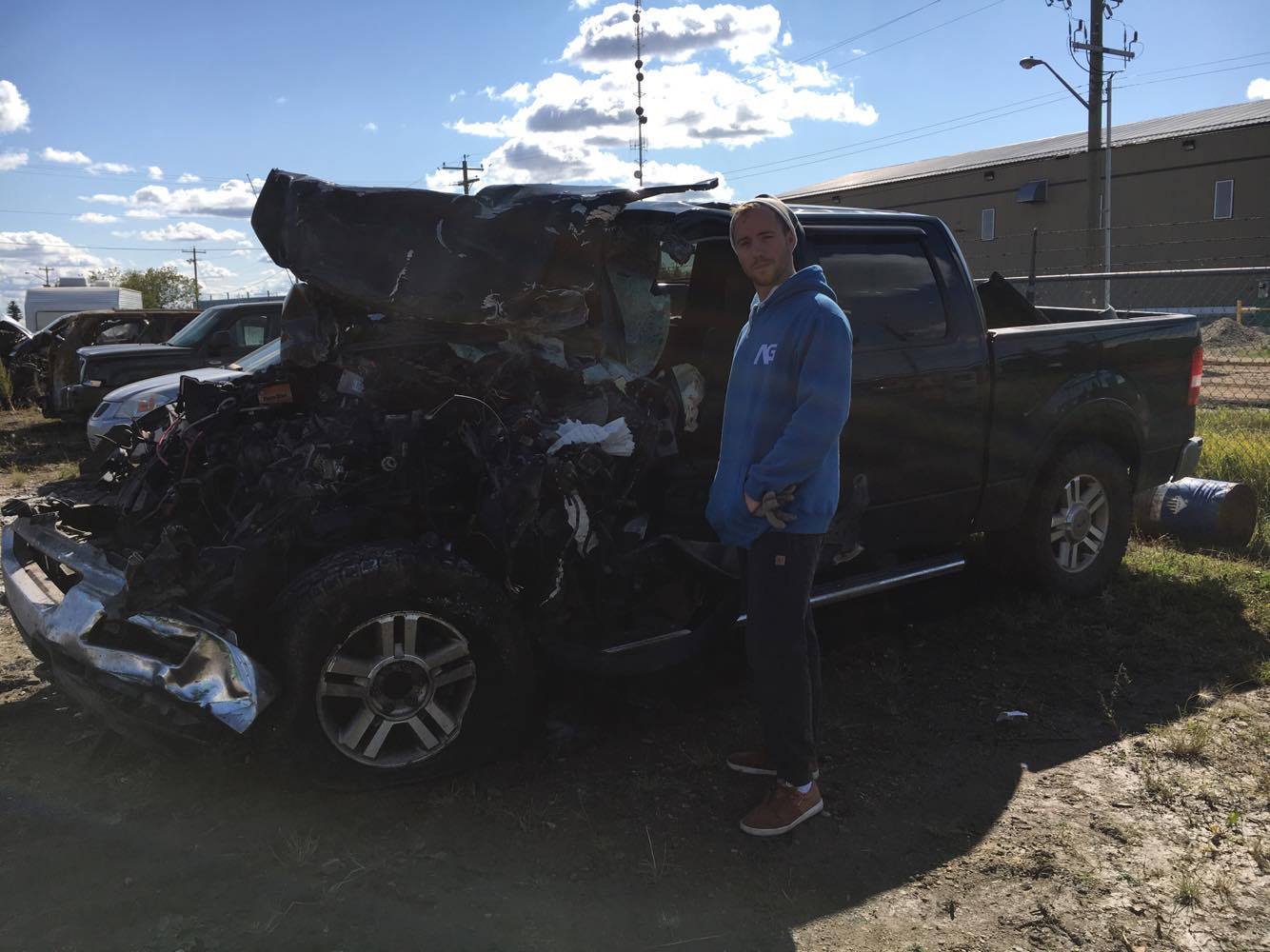 You're looking at mercy.
An answer to a mother's prayers.
And a grateful wife too young to be a widow.
What Mercy Looks Like
Police officers, hospital staff and everyone else couldn't believe the condition Ryan Gabert was in after suffering such a horrific accident. Some called it a miracle.
On a deadly foggy Friday September 15th morning in northern Alberta, Ryan didn't see the intersection. He T-boned a semi.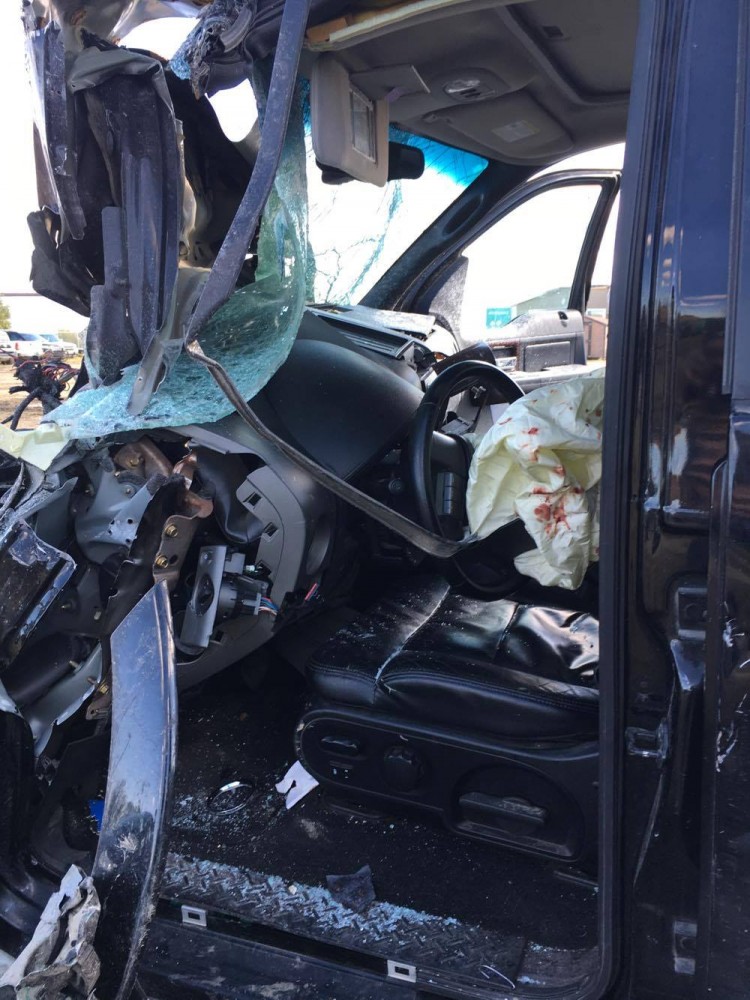 His truck was totaled.
Ryan was pinned for what seemed like an eternity before he was cut out with the jaws of life.
The ambulance arrived at the Royal Alec Hospital in Edmonton around 10:00am.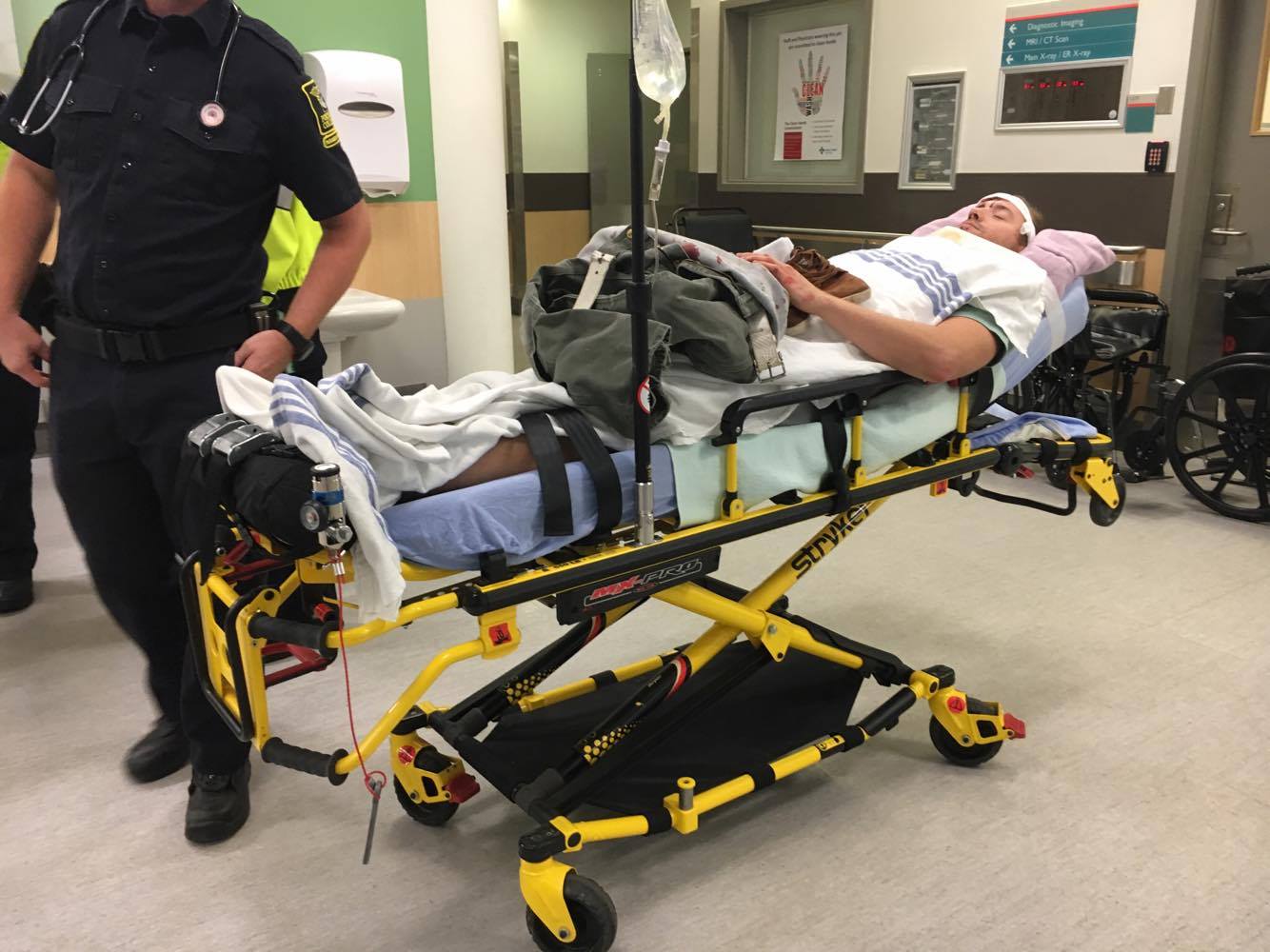 Grateful For Mercy
His wife Lindsay arrived about the same time.
At 2:00pm Ryan was released.
Stiff.
Sore.
Alive.
And grateful.
No broken bones. Or internal injuries. Or concussion.
Lindsay phoned her mom and her first words were, "That's why we pray for you guys every single day."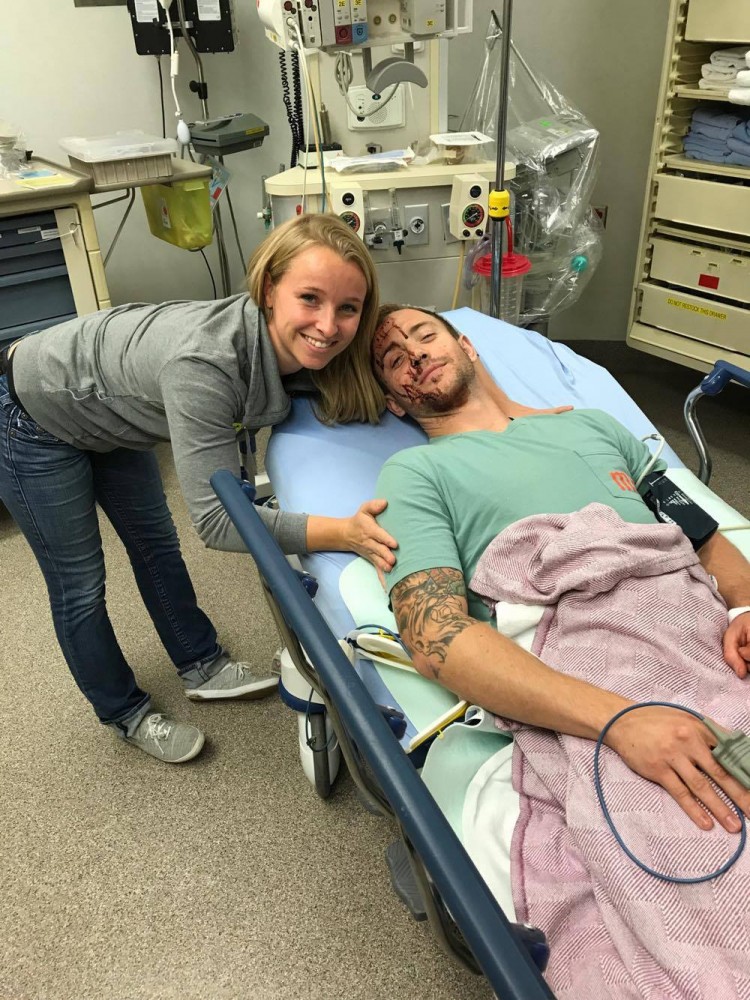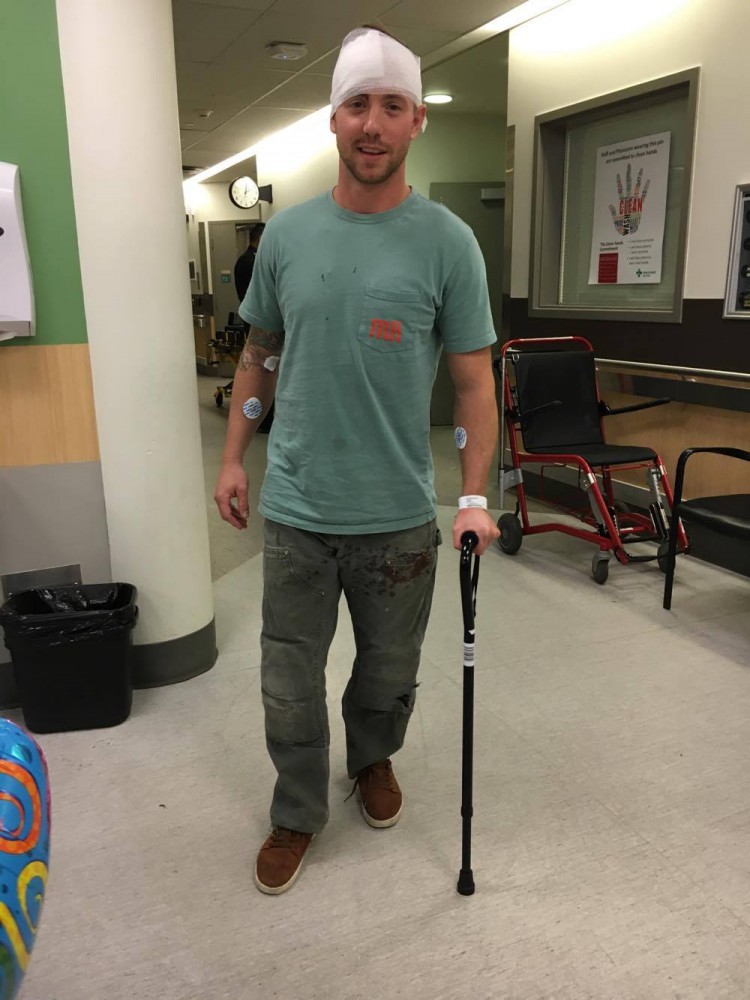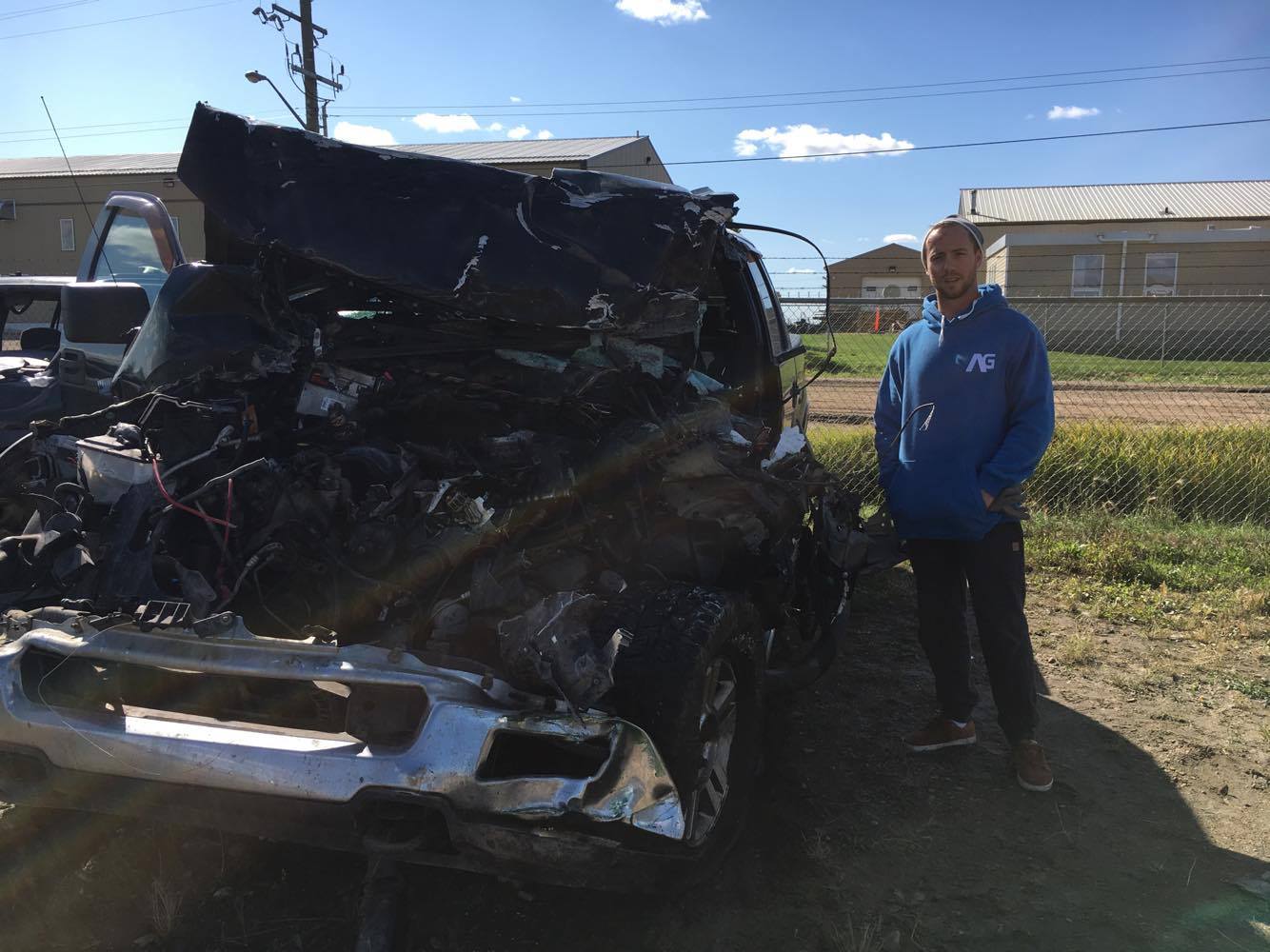 No Small Mercy
Less than two years ago, Lindsay's mom and dad escaped with their lives when their homestead burned to the ground in a matter of minutes.
Following the fire I spoke with Phil and Tess numerous times. Each time they expressed gratitude for God's mercy that no life was lost and for the unexpected generosity of family and total strangers.
It hasn't been easy but they have recovered.
They are doubly grateful that God's mercy spared their son-in-law and daughter.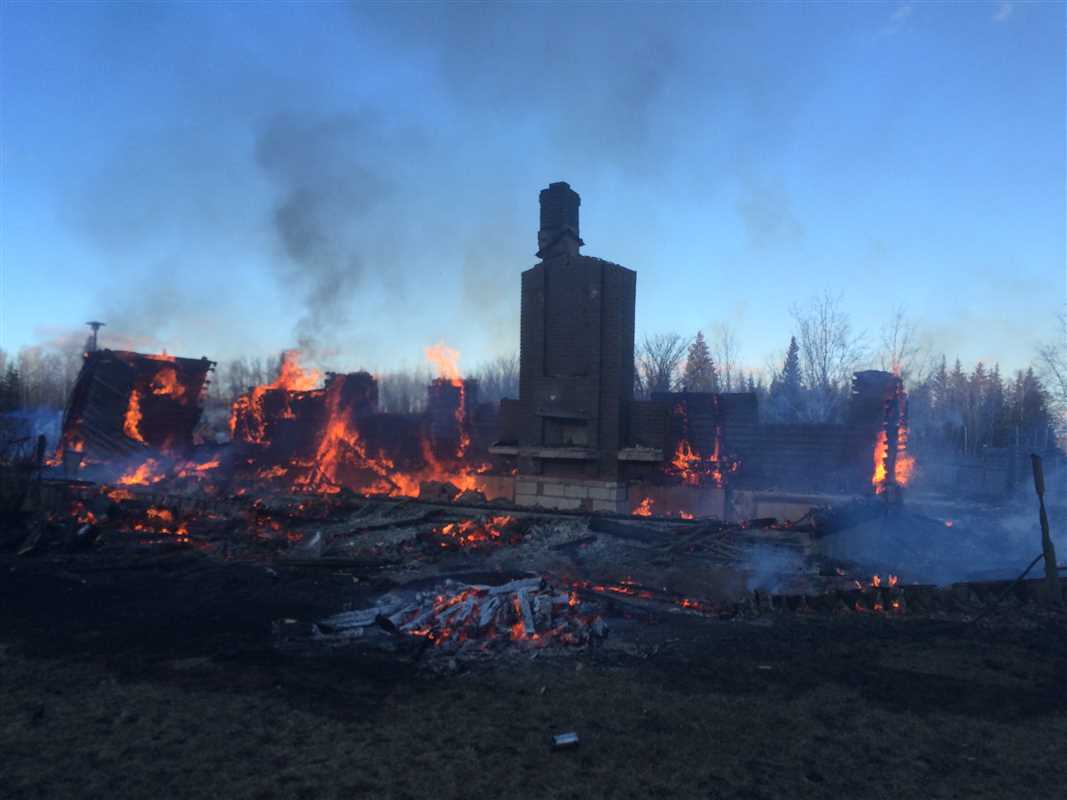 "Hug your loved ones, breathe them in, hold them, go back for an extra hug and don't sweat the little stuff." L. G.
APPLICATION: Have you experienced a merciful moment in your life? What God spared you hurt, loss or even death? Please leave a comment below. Thank you.
---
I write to inspire people to be real, grow an authentic faith in Jesus, enjoy healthy relationships and discover their life purpose. If this material is helpful to you, please follow me.