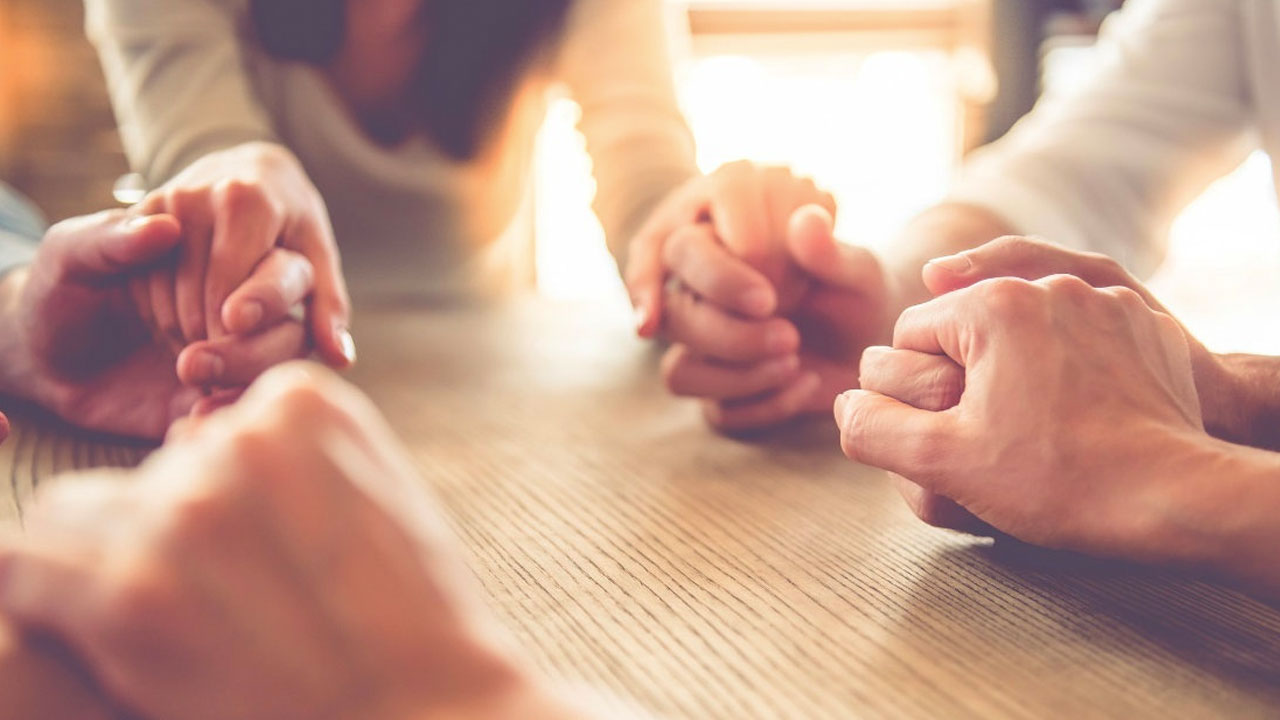 Does prayer work?
Can two or more people gathering together to talk to a God who cannot be seen make a difference in any way?
And how could you prove that prayer did create the difference? Couldn't answered prayer be mere coincidences?
Prayer and Life
What I know is that when I pray coincidences occur.
Things that I ask for appear. Solutions that I am searching for show up – not always in the way that I ask – often better than what I asked for.
And I know that prayer changes me because sometimes what I pray for does not come to pass. Then I face a choice that changes me – berate God or believe God.
The One Who Hears
Your prayers may sound awkward. Your attempts may be feeble.
But since the power of prayer is in the one who hears it and not in the one who says it, your prayers do make a difference.
"Jesus lifted His eyes upward and said, 'Father, I thank You that You have heard Me. I know that You always hear Me'." John 11:42(NIV)
---
My wife, Jocelyn and I have committed to stop what we are doing at 10:00pm every night and pray about whatever God lays on our hearts. What time will you choose to pray?

---
When To Pray
Pray when you are alone. Pray when you're with a lot of people.
Pray when you are in small groups.
Pray at your kitchen table, in your car, at your desk.
Pray morning prayers, pray mealtime prayers, pray in between mealtimes.
Pray fervently, expectantly, and without being self-conscious.
Pray when you're burdened, worried, sick, or brokenhearted.
Pray when you're soaring, setting records, or dancing on a mountaintop.
Pray when you're up, and pray when you're down.
Pray when you're healthy, when you're sick, when you feel like it, and when you don't. (Especially when you don't.)
---
"God shapes the world by prayer. The more praying there is in the world the better the world will be, the mightier the forces against evil." – Mother Teresa
---
What To Pray
Pray out darkness and evil.
Pray in resources.
Pray down blessing and favor.
Pray up courage.
Pray for your church and your leaders.
---
There is power in prayer. When people work, they work. When people pray, God works.
---
Prayer Is Your Adventure
Pray every morning asking God to ready you to speak to whomever He leads into your path. Ask God to prepare you with words seasoned with salt, inspired by the Holy Spirit. Pray to be fruitful.
People are ready.
Your adventure is waiting.
APPLICATION: Starting on Monday October 15th at 6:30-7:30pm we are calling people to prayer in North Pointe's north auditorium every week. This is the hour that will change the world.

---
Hope grows here. I share stories to inspire you, build faith in Jesus, and forge lasting purpose. If this material is helpful to you, please follow me.