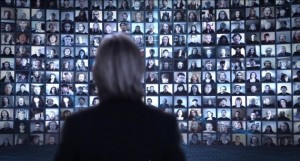 Eric Whitacre is a Grammy award winning composer and conductor. He became a YouTube sensation when he posted a video of himself conducting one of his compositions. He invited people to follow his lead, video themselves singing his song and submit the video to him. People from around the world responded. Their videos were combined together creating a virtual choir – and the video went viral. A 2nd and 3rd effort culminated in April 2012 with over 3000 people from 78 countries singing together.
I think of God having sent out a message that He would conduct His composition. He invited people to follow His lead and sing His song. The melody is about grace and the harmony is about redemption. The notes are in the Bible and the audience of the finished product is the world. People are listening for hope.
You have a part to sing. North Pointe has a role to play.
We have not even hit our stride at North Pointe.
What if we raised our level of care and generosity?
How could we impact our city? Our province? Our country? Our world?
Are you in? All in?
Please leave a comment.