When was the last time you heard of a woman giving up precious closet space? Credit a pandemic and the movie War Room for that remarkable choice.
Released in August 2015, War Room ignited the prayer life of Christian women across North America. Ironically, panned by movie critics as "a glossy, elongated infomercial for prayer," War Room delivered just that.
There are now dozens of women who credit the movie, combined with a companion Bible study, for being the catalysts that sparked a revival in their prayer life.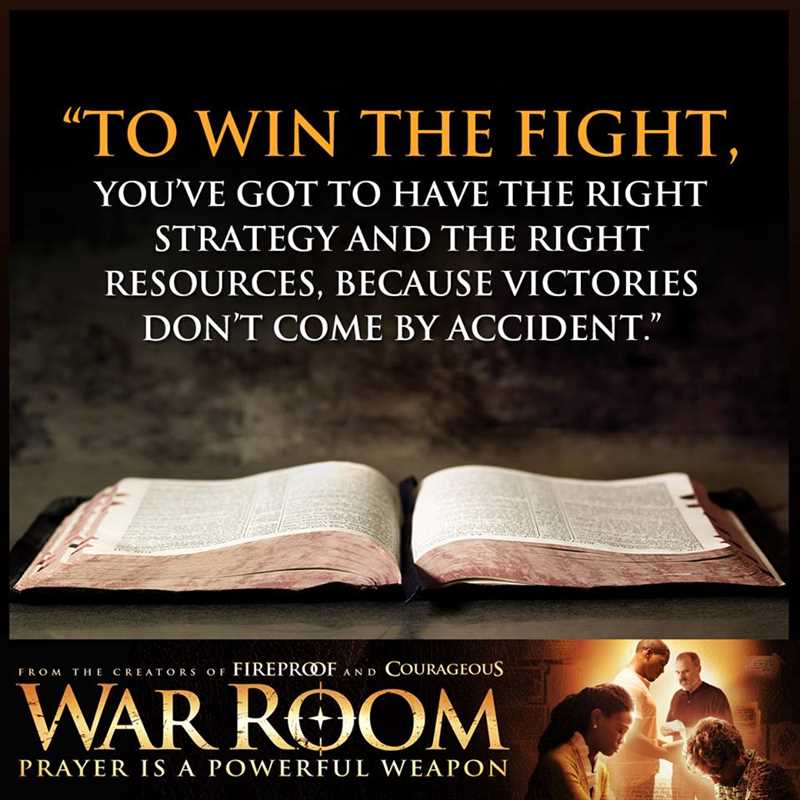 Victory Doesn't Come By Accident
Written and directed by Alex and Stephen Kendrick, War Room tells the story of Tony (T.C. Stalling) and his wife Elizabeth (Priscilla Shirer). Along with good jobs, they have a nice house and a beautiful daughter. Beneath the surface, however, their marriage is in trouble. Tony keeps Elizabeth in the dark about what is happening in his life, which leaves Elizabeth feeling angry, bitter, and resentful.
Elizabeth meets a new client, Miss Clara (Karen Abercrombie), a quirky, elderly woman who speaks her mind. As Miss Clara shows Elizabeth around her house, she points out her "second favorite room," which includes what she calls a "Wall of Remembrance."  It's a list of answered prayers.  "When I look at it I'm reminded that God is still in control, and that encourages me," she explains.
More Than A Closet
But Miss Clara's favorite room in the home is her "War Room"—a closet with prayer requests covering the walls.  When Elizabeth begins to open up about her marriage problems, Miss Clara says, "Can I ask you how much you pray for your husband?"
She goes on to explain, "You're fighting the wrong enemy.  It's not your job to fix your husband—you need to plead with God so He can do what only He can do, then get out of the way."
The War Rooms of Women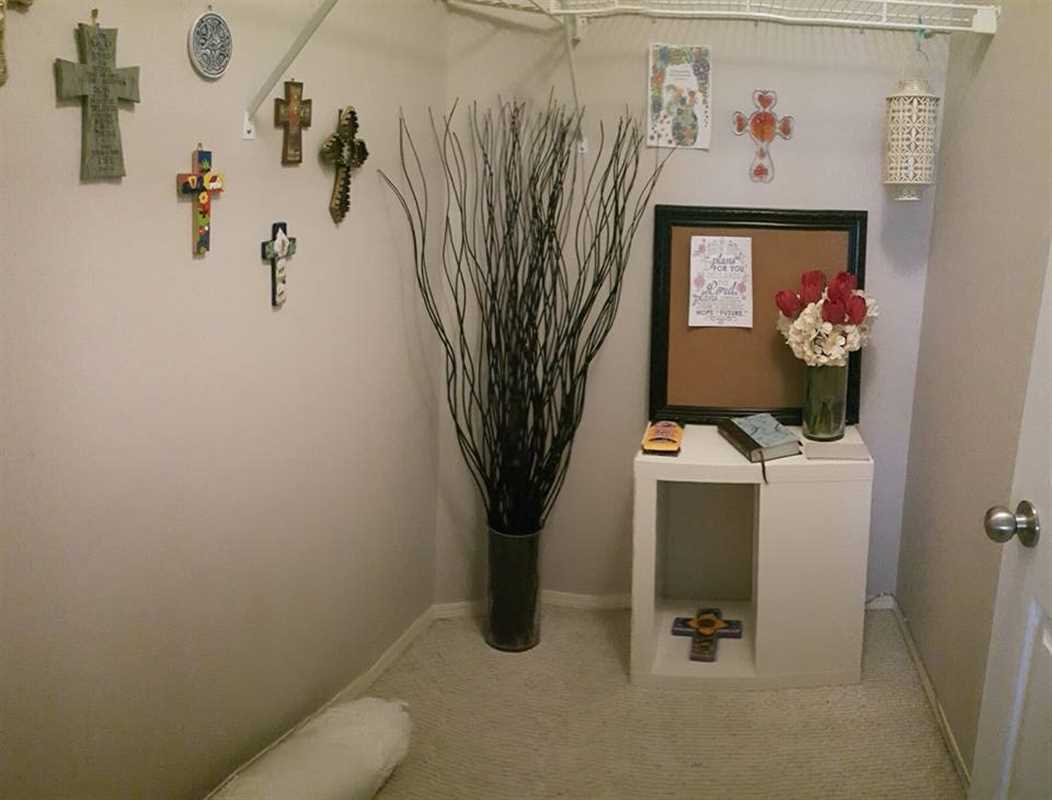 I Will Hear From Heaven
I can't think of any other initiative or program than War Room that better focuses on the power of prayer so clearly and so boldly.
Just because we call ourselves Christians means nothing unless we are actively praying for our family, friends and those Jesus has called us to minister to. I don't mean the kind of prayer thrown up now and then so we can feel like we've prayed. I mean actual, on our knees, sincere from every ounce of our being, prayers.
A pandemic means war. COVID-19 has isolated us from gathering. Take the opportunity to get with God in the solitude of a War Room.
Will you join us? 
"If my people, who are called by my name, will humble themselves and pray and seek my face and turn from their wicked ways, then I will hear from heaven,  and I will forgive their sin and will heal their land." 2 Chronicles 7:14 (NIV)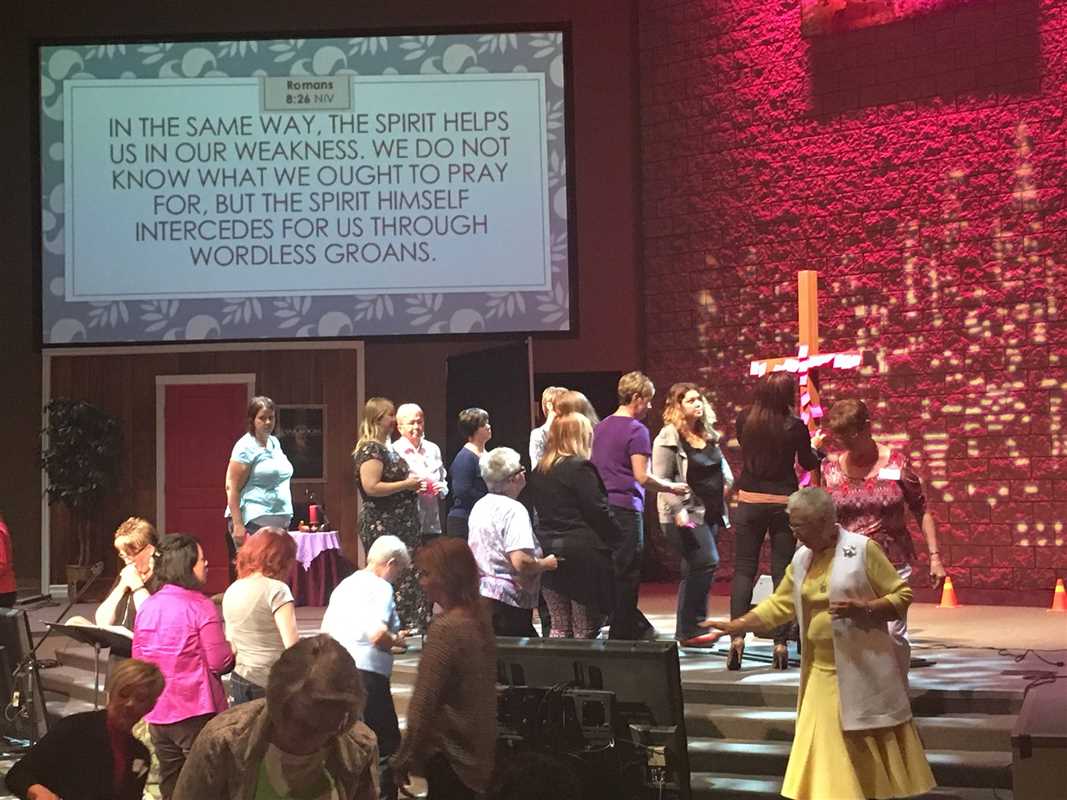 Clara's War Room Prayer
Lord, You are good and You are mighty and You are merciful!
Praise You, Jesus! You are Lord.
Give me another one, Lord. Guide me to who You want me to help.
Raise up more that will call upon Your name! Those that love You and seek You and trust You!
Raise them up, Lord! Raise them up!
Lord, we need a generation of believers who are not ashamed of the gospel.
We need an army of believers, Lord, that hate to be lukewarm and will stand on Your word above all else.
I pray for unity among those that love You. Open their eyes so that they can see Your truth, Lord.
I pray for Your hand of protection and guidance!
Raise up a generation, Lord, that will take light into this world.
That will not compromise when under pressure! That will not cower, Lord, when others fall away!
Raise up warriors, Lord, who will fight on their knees, who will worship You with their whole hearts, Lord.
Lord, call us to battle, that we may proclaim You King of Kings and Lord of Lords!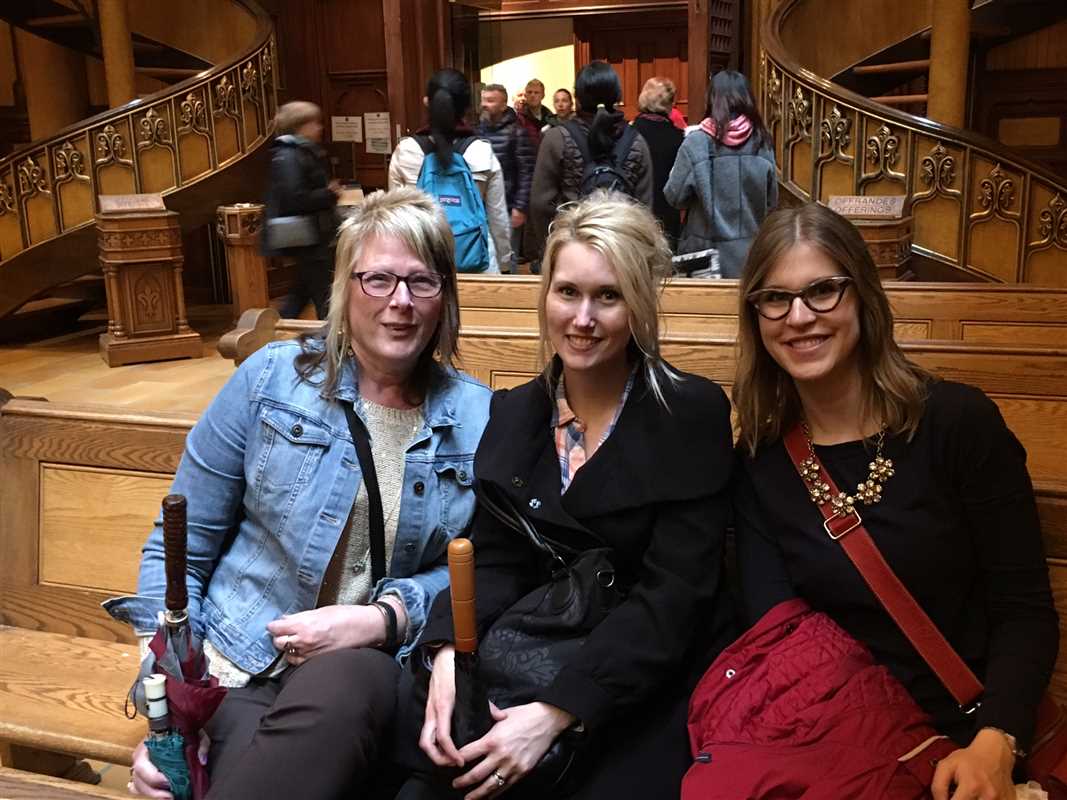 (Above) Three warriors in one of the oldest War Rooms in Canadian history – Notre Dame Basilica.
APPLICATION: Have you set up a War Room in your home? Tell us about it. Send us a picture. Please leave a comment below.
---
Hope grows here.  We share stories that inspire people, build faith, and offer lasting purpose.
We'd love to have you Subscribe to REVwords. We'll put helpful content into your inbox early Mondays to get your week off to a good start.