Teamwork makes the dream work.  That saying was no truer than in the Leap of Faith campaign. Thank you from the bottom of my heart to each one on our team.
Big Adventure
You may recall our misadventures in the right direction in 2020. I volunteered to jump out of a plane at 14,000′ to raise funds for Adeara. I couldn't do the jump because of a retinal detachment. Jocelyn volunteered to take my place and then broke her arm. Our friend Reuben Celemin agreed to jump in my place in September 2020 (Bob and Reuben's Big Adventure).
Then COVID delayed the jump until today, June 13th, 2021.
Thank You
Thank you to everyone who donated a total of $7,482 for my leap. You really made a difference in the lives of women and in my life. Very, very generous. Second highest number of donors. Great teamwork!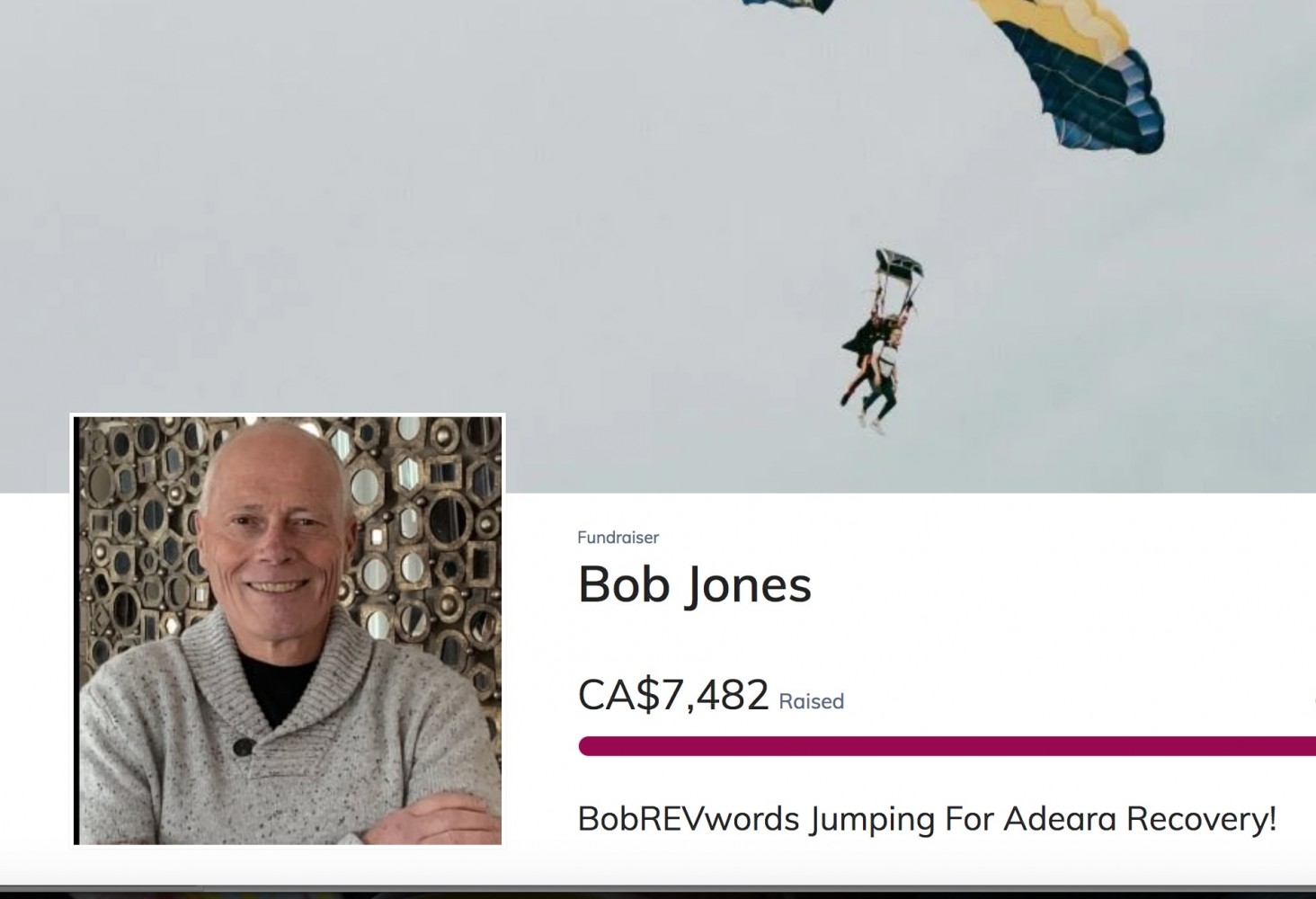 Leap of Faith
Thank you to Reuben who jumped in my place. And to Tatiana who let him.
We were at the Innisfail airport today blowing horns, waving pom poms and cheering on the jumpers. Together we raised over $112,000 for Adeara.
Reuben may have started a new family tradition. Lucas caught the sky diving bug and when he is fourteen you'll probably see him taking his own leap of faith.

Please leave a comment for Reuben in section at the bottom of this page. Thank you.
Hope grows here.  You'll find stories that inspire, build faith, and offer lasting purpose.
We'd love to have you Subscribe to REVwords.  Helpful content will arrive in your inbox early Mondays to get your week off to a thoughtful start.