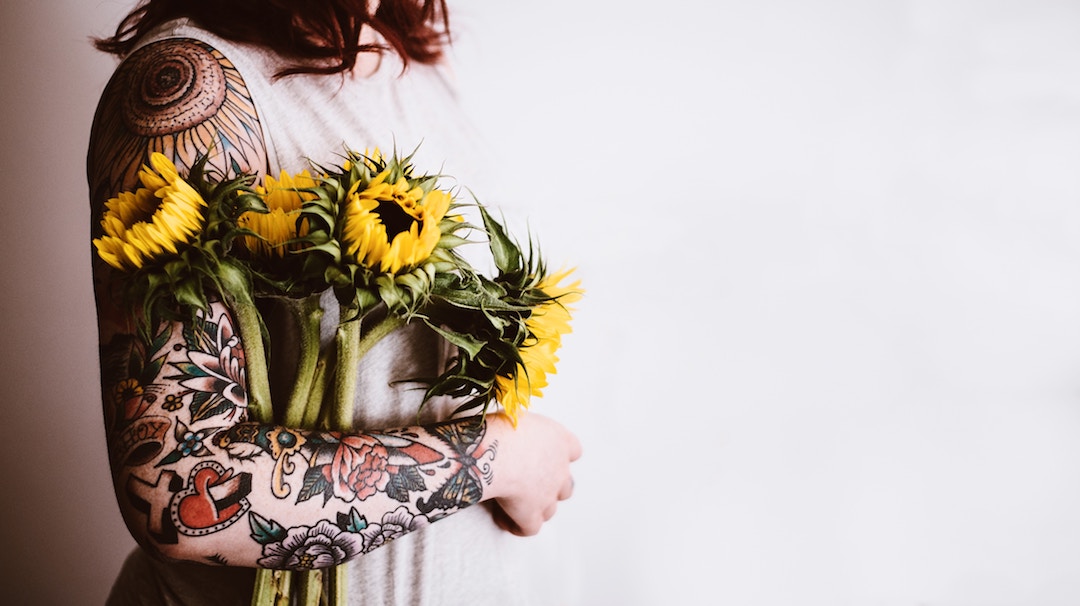 Starbucks coffeehouses became my new meeting places when I transitioned out of North Pointe's office space. I like the lattes but I love the unexpected connections with people. Like the one I had on Friday.
Waiting in line to pick up my flat white I couldn't help but notice the tattoos of a woman seated to my right. It's not polite to stare but I was tempted. Have you ever noticed that your eyes sometimes just gravitate to people with tattoos? There's something about tattoos that can really make someone stand out in a crowd.
Flesh As Canvass
Two other female patrons in line leaned towards the woman and said what I was thinking as they gushed their admiration for her full sleeve tattoo. She turned and showed them the design on her back. "Ohhh, its beautiful. Who did them for you?" The woman absolutely beamed as the three of them exited Starbucks, lattes in hand.
Psychology Today reports nearly one in three teens or adults are inked. That's probably a conservative estimate. When my afternoon appointment settled in at our table I shared the story of what just happened and asked if they had a tat. Leaning across the table they smiled, "Yes."
A Joyously Painful Experience



Friday Jones is a prominent American tattoo artist with an elite worldwide clientele and a passion for her art. Among her celebrity clientele: Angelina Jolie, Aaron Neville, Penelope Cruz.
Friday knows that getting a tattoo is a unique experience. It involves voluntarily subjecting yourself to a painful procedure, sometimes for hours on end. Plus, the payoff is often euphoric – people seeing their finished tattoo for the first time are often overwhelmed with joy.
Friday Jones is into tattoos but what about Pastor Jones?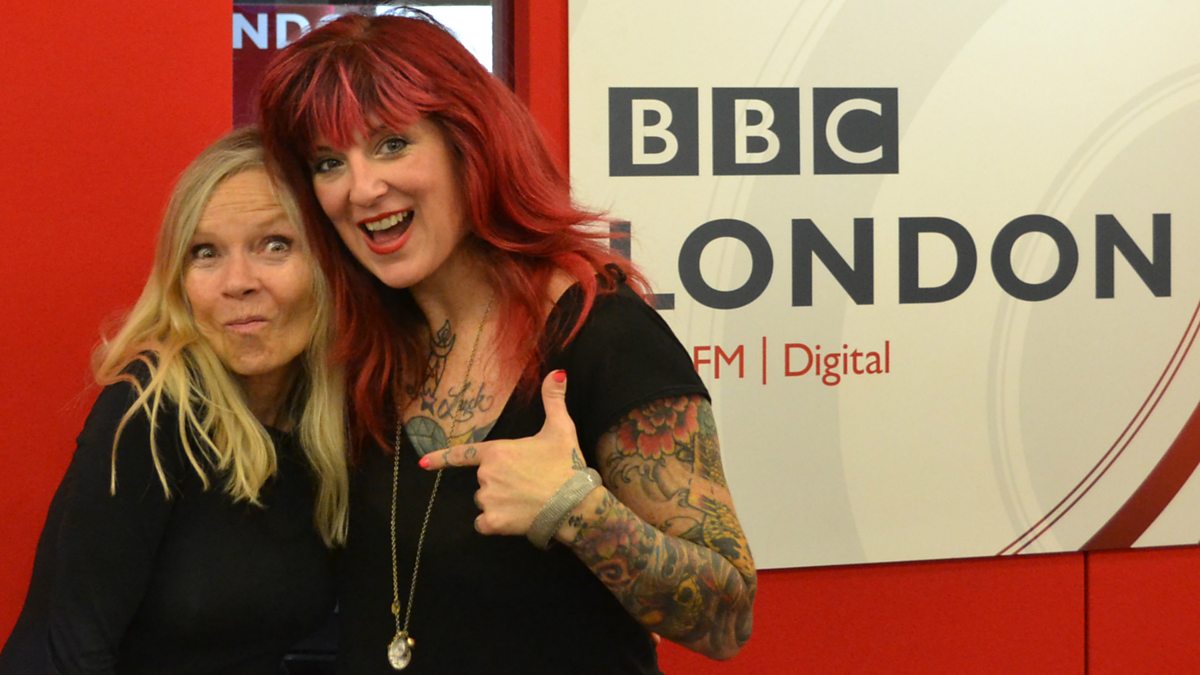 To Express Individuality
Most of my best friends have tats. They find that the permanence of a tattoo or even its conspicuousness make them ideal for marking something of personal significance. Laurie, a long time cancer survivor has one small tat – the cancer symbol.

My cousin, Pastor Bruxy Cavey, had the Bible reference "Leviticus 19:28" tattooed on his left underarm. You'll need to understand his quirky sense of humor when you look up the verse. It's a long story.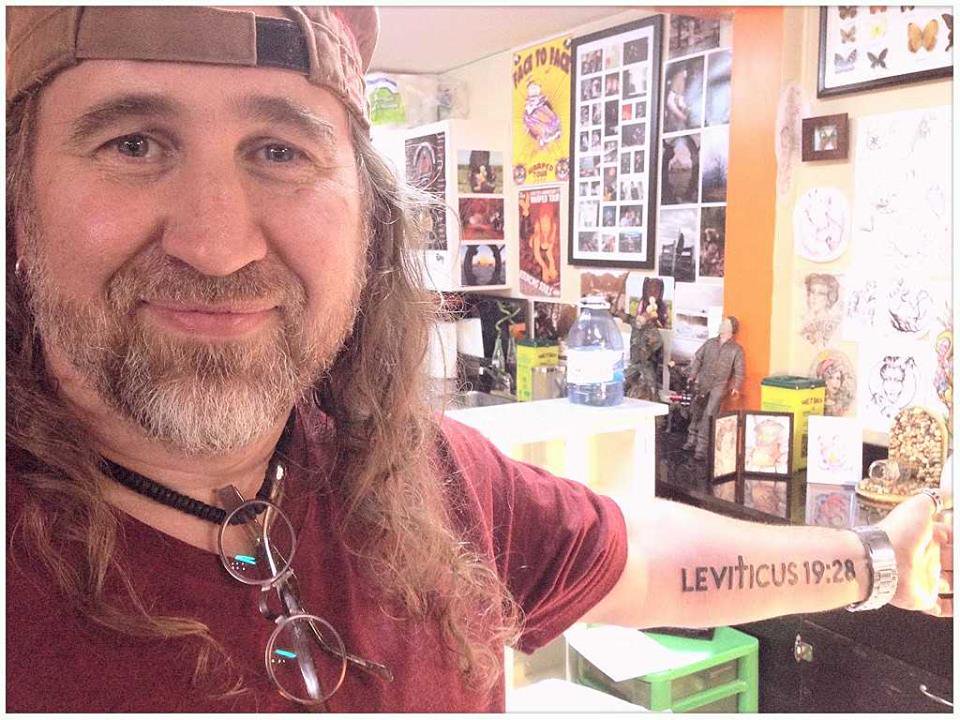 A family friend, Amanda Wojda loves the story of Pilgrim's Progress and is a devoted follower of Jesus.
She got a full sleeve tattoo so she could tell the story of a Christian's journey when people asked the meaning behind the artwork. So cool (except for the sunburn).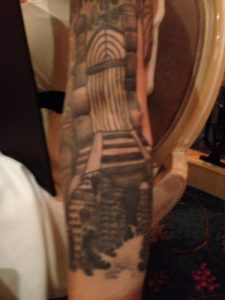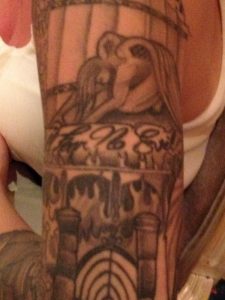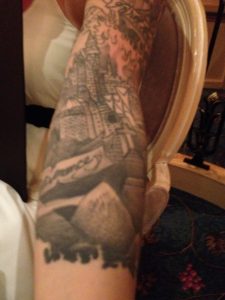 For Sentimental Reasons
Most tattoos hold heavy meaning. They matter. A lot of people get their tattoos in honor of a family member or close friend that has died.
I wrote about Mike and Kristen Fersovitch in "Ornament." During their darkest hours they got matching tattoos: "Never Forsaken."
For A Cause
A semi-colon is a place in a sentence where the author has the decision to stop with a period, but ch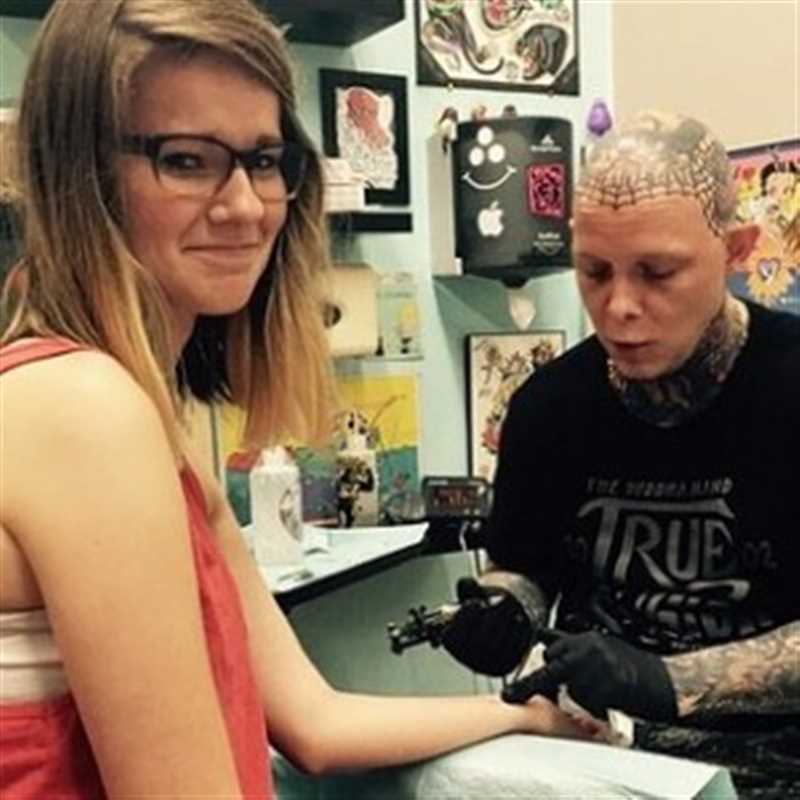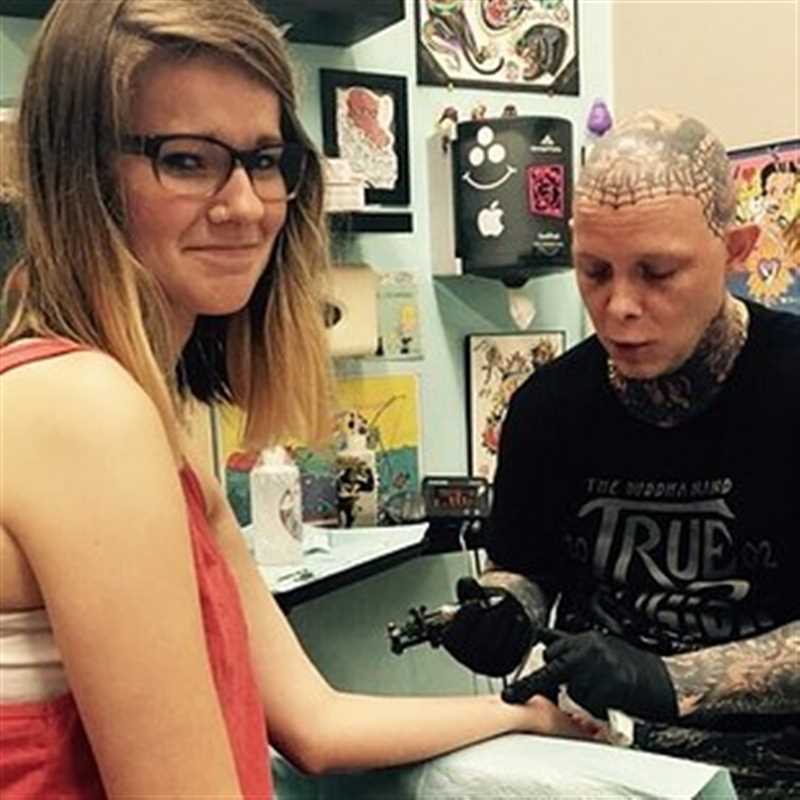 o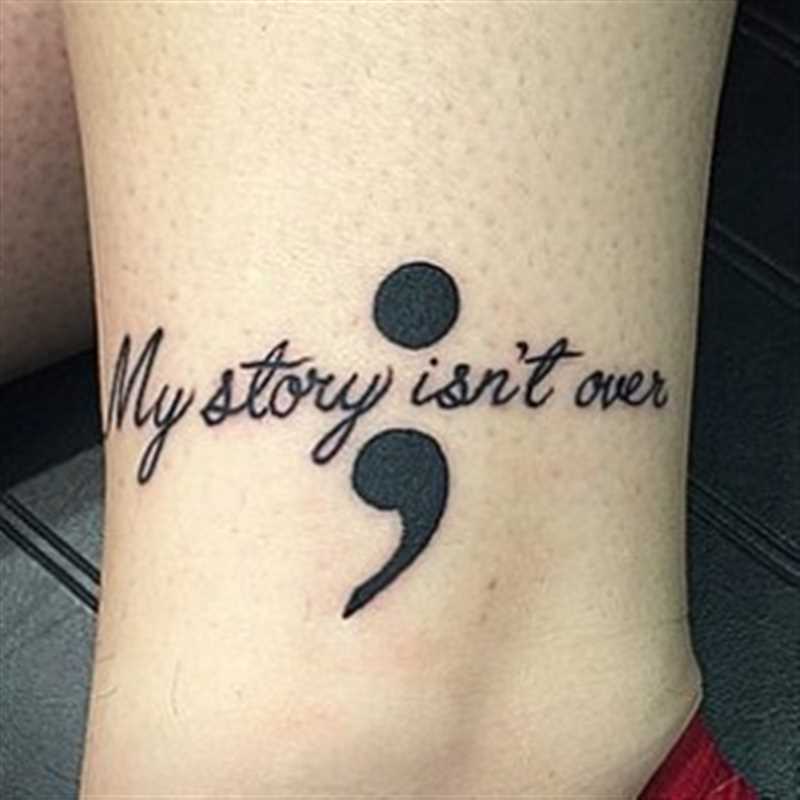 oses not to. The semi-colon became a symbol of tenacity for people suffering from mental illness and their refusal to end their pain by suicide.
Heather Parrie was a 20 year-old student at the University of Missouri. She was diagnosed with depression in April and by June she had to leave her dream job on campus. "I got this this tattoo to open up conversations between myself and other humans about mental illness, because as difficult as mental illness is, what's more difficult is feeling stigmatized. Or like you failed. Or like people are feeling sorry for you."
To Cover Imperfections or Tell A Story

Sometimes, tattoos are used partly for cosmetic reasons. They can cover over or even incorporate certain imperfections in the skin to make them less prominent and visible.
Marnie Pohlmann is a fellow author in our Inscribe Writers circle. She writes about comfort, protection and hope. Marnie is a fighter. She survived childhood sexual abuse, breast cancer treatments, depression, deep pits of darkness – mental health struggles developed from her childhood, and life-changing surgery – a double mastectomy. She became the canvas for a tattoo artist.
"The scars are not completely covered, but my eyes are not drawn to them. Even the radiation tattoo dot has disappeared!"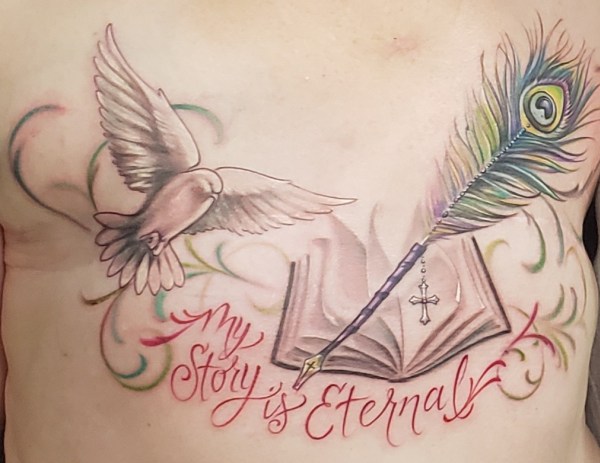 My friend Pastor Frank Patrick got a tattoo when his eight year old granddaughter Madi passed away after battling cancer. When people ask about it he has an opportunity to tell the story of her faith in Jesus Christ.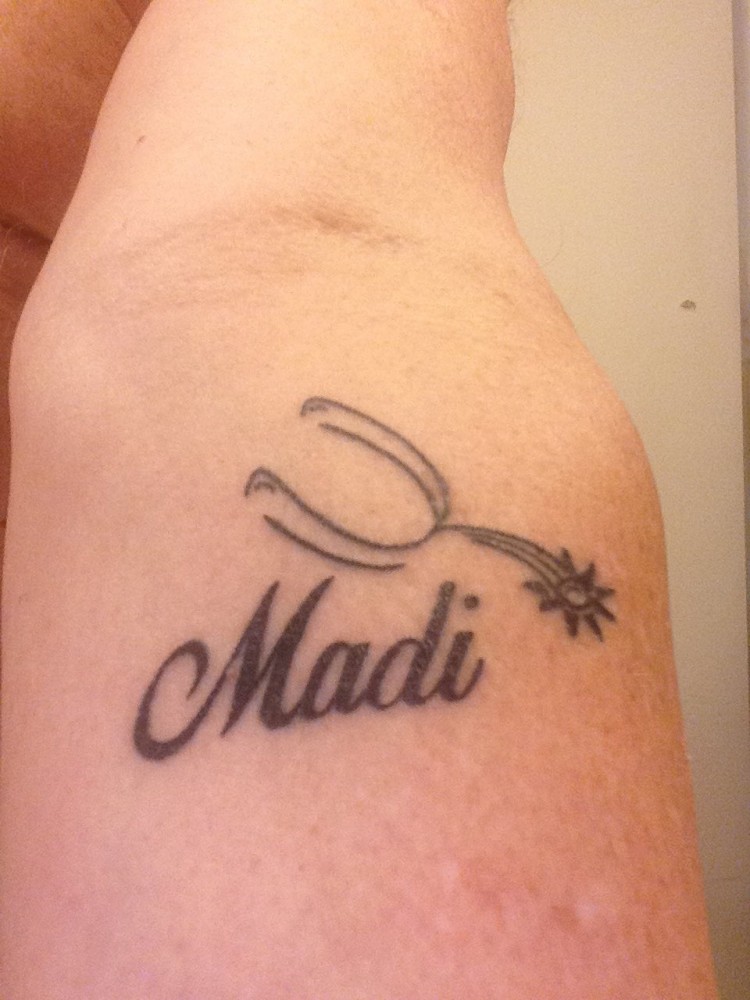 Tattooed On The Palm of God's Hand
One of my favorite insights to love is God's tattoo. The statement is in Isaiah 49:16, speaking of Jerusalem – "I have tattooed your name upon my palm." The inference is that in the same  way people carry pictures of their family in their wallet or on their iPhone, God's got your name tattooed where it can be readily seen.
If ever a tat was in my future I've settled already on what and where. That story is for another day.
APPLICATION: Do you have a tat? If you are a parent, would you allow your teen to get a tat? If you are a teen would you allow your parent to get a tat? Please leave a comment below. Thank you.

---
Hope grows here.  Stories that inspire people, build faith, and offer lasting purpose.
We'd love to have you Subscribe to REVwords. We'll put helpful content into your inbox early Mondays to get your week off to a good start.