Saturday morning, I laced up my running shoes as I've done many times during the pandemic. Only this time I wasn't heading out for a walk, I was on my way to do what the shoes were designed to do.
Identity
Saturday was the first time I've gone for a run since May 10, 2020. Is there something you've set aside during the pandemic?
I had good intentions to run, but my reasons/excuses for not running were even better. Over the last ten months I ran into a lot except running. In 2020 my body bested me. Sight loss. Weight gain. I haven't tipped the scales at this weight since I played football, 50 years ago. And I played defensive tackle, not one of those light weight cornerbacks.
The journey of a thousand miles begins with the first step so today I started by walking a minute and then running a minute. Over the following 28 minutes I reflected on my running experiences. In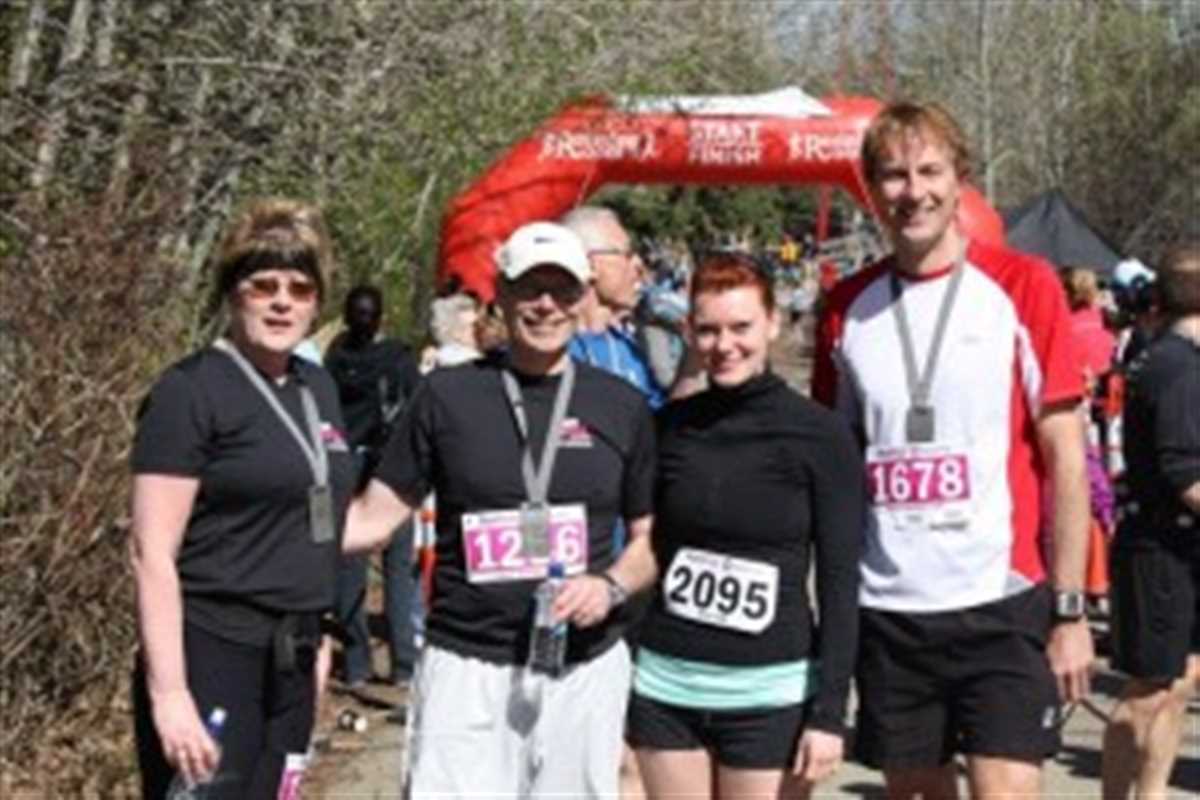 January 2007 that was the same pace I started at running with Jocelyn. It is hard to believe that by October 2007 we could run nonstop for over five hours in a marathon. We trained for that marathon, five days a week, sometimes running over 35km in a morning. There was a time when Jocelyn ran 5-8km everyday for over 100 consecutive days. Our identity was in running.
Reality
Following the marathon my practice was to run three to five times a week. That routine ended on a weekend in May 2020. The retina in my right eye fully detached. I asked my surgeon post-op if running as a 66-year old might have caused the detachment. He has assured me 100% that he didn't think so. Jocelyn reminds me that there are two of us and one of us has only one good eye and losing sight in the other eye would be very bad for both of us. And thus my cautious re-start to running.
I post this because in a year from now I'll look back on my run. How far will I go by then? Will I be ready for a second marathon? All I know is that in a year from now I may be a year older. I may be a thing of the past. Only God knows if I'll be on earth in a year from now. And that statement has nothing to do with fatalism or faith. That's just reality.
All I have is now. So I'll use my now to do the next right thing.
Running is the right thing for me. Running for my life.
What is your next right thing? Where is your now? Where do you need to run for your life? Join the conversation and leave a comment. Thank you.
Hope grows here.  You'll find stories that inspire, build faith, and offer lasting purpose.
We'd love to have you Subscribe to REVwords.  Helpful content will arrive in your inbox early Mondays to get your week off to a thoughtful start.