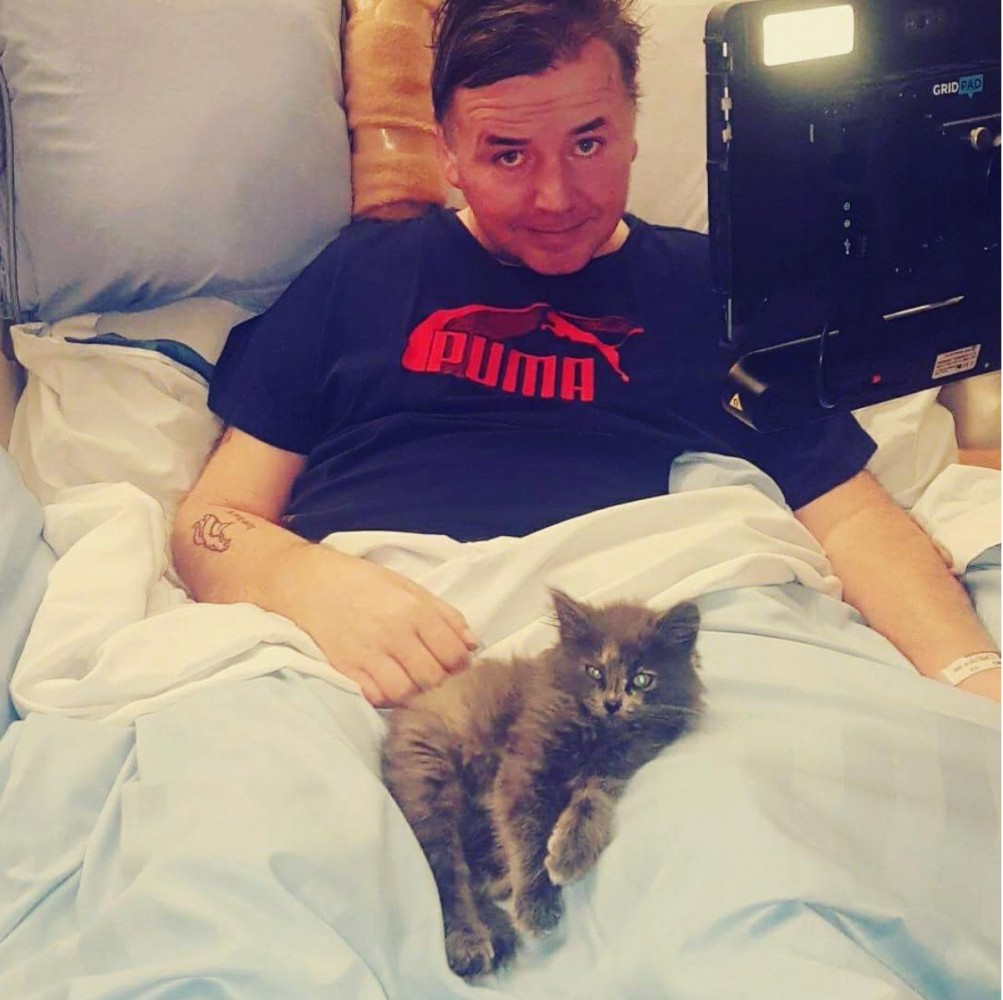 John Orfino or as his grandson Espen knows him, Geed, is a remarkable man.
We got caught up in room 9Y20 at the General Hospital in Edmonton this week where water and ice was his beverage of choice.
John has ALS.
John And ALS
Amyotrophic Lateral Sclerosis (ALS) is a neurodegeneration and is rapidly progressive. Classic symptoms of ALS consist of progressive painless muscle weakness and wasting.
That's the clinical definition of a disease that is a devouring beast.
Some families call it "a hell on earth."
Two out of a hundred thousand people are affected by ALS. When John told me in 2015 that he was diagnosed with ALS he kidded about being one of the "lucky ones."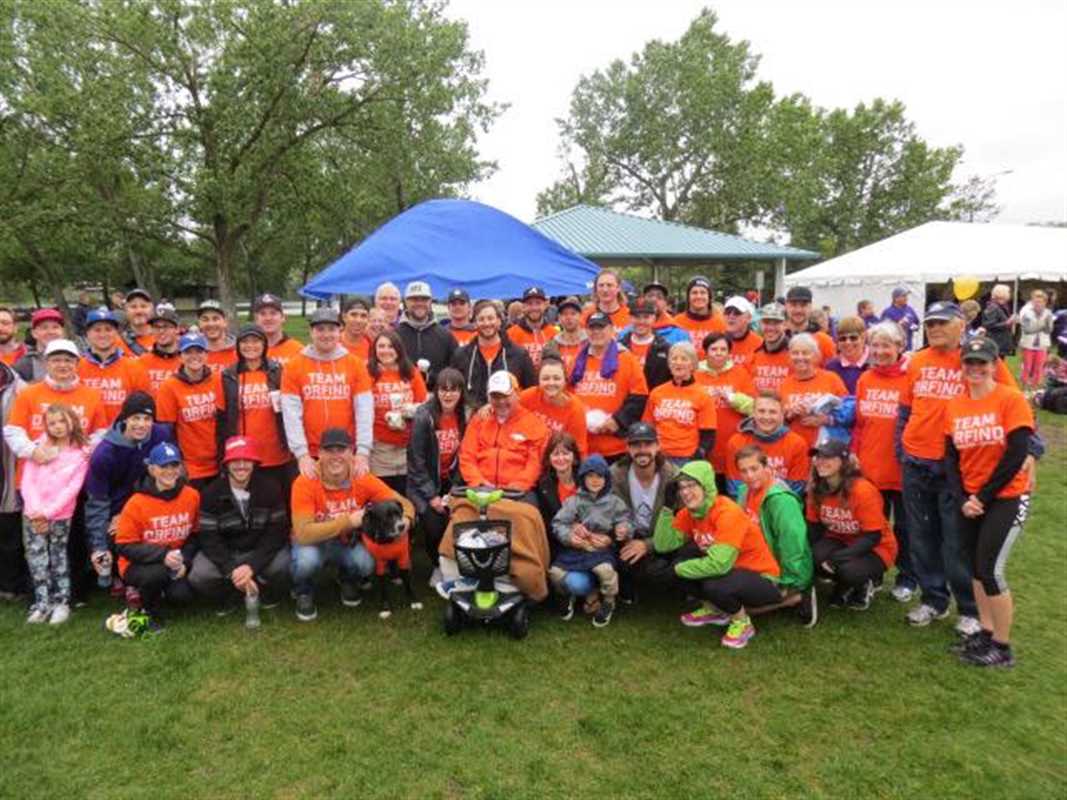 The Smile
The smile you see on John's face is genuine. He's only in his 50's, facing "end of life care" but he's not depressed or bitter.
John says he's happy. He doesn't actually say the words – he uses eye movement to type out his message on a synthesized communication device. The effort alone is extraordinarily taxing for John.
He enjoys a measure of peace because his loved ones worry less about him due to the compassionate, round the clock care afforded him at the General.
John communicates a note on his keyboard about one of his care givers. He types, "She is my angle."
His eyes smile when he notices his spelling mistake.
She's an angel by any other name.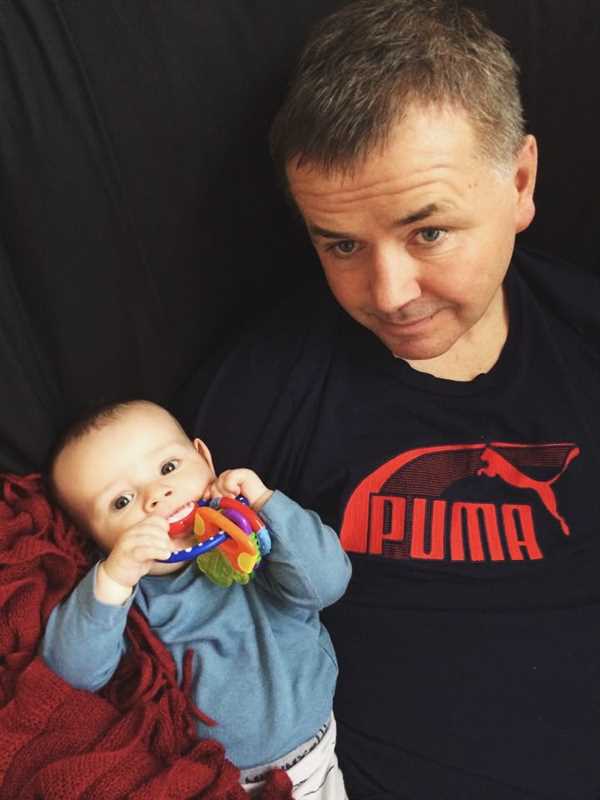 Remarkable
John has remarkable courage but don't try to tell him that. He says its his wife Judee and daughter Kandis and the rest of his family that are the courageous ones.
We pray together.
ALS doesn't have John – Jesus does.
Here's a man who personifies – "My grace is sufficient for you, for My strength is made perfect in weakness." 2 Corinthians 12:9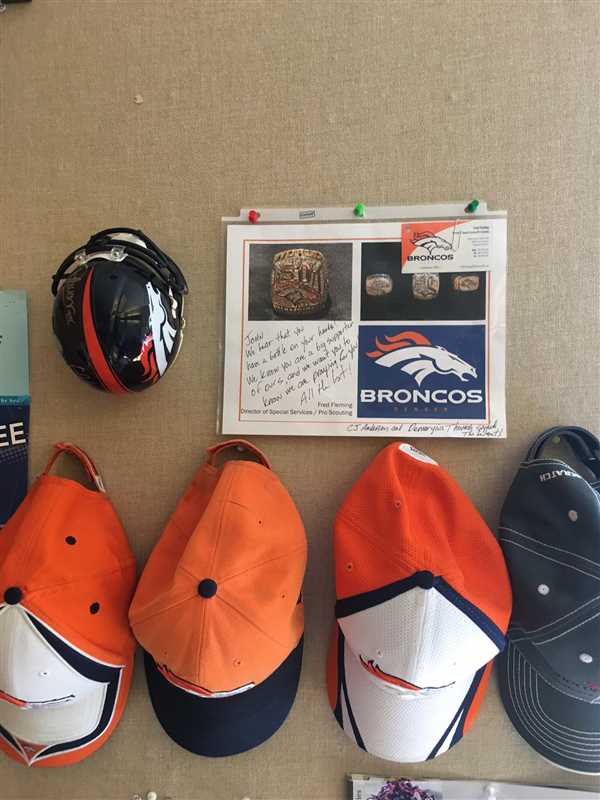 Encouragement
We kid each other about the Super Bowl on February 4th and how he'll be happy if my team – The Patriots – lose.
After we pray together, I tell him I'll wear my Patriots jersey the next time I come to see him.
That smile again.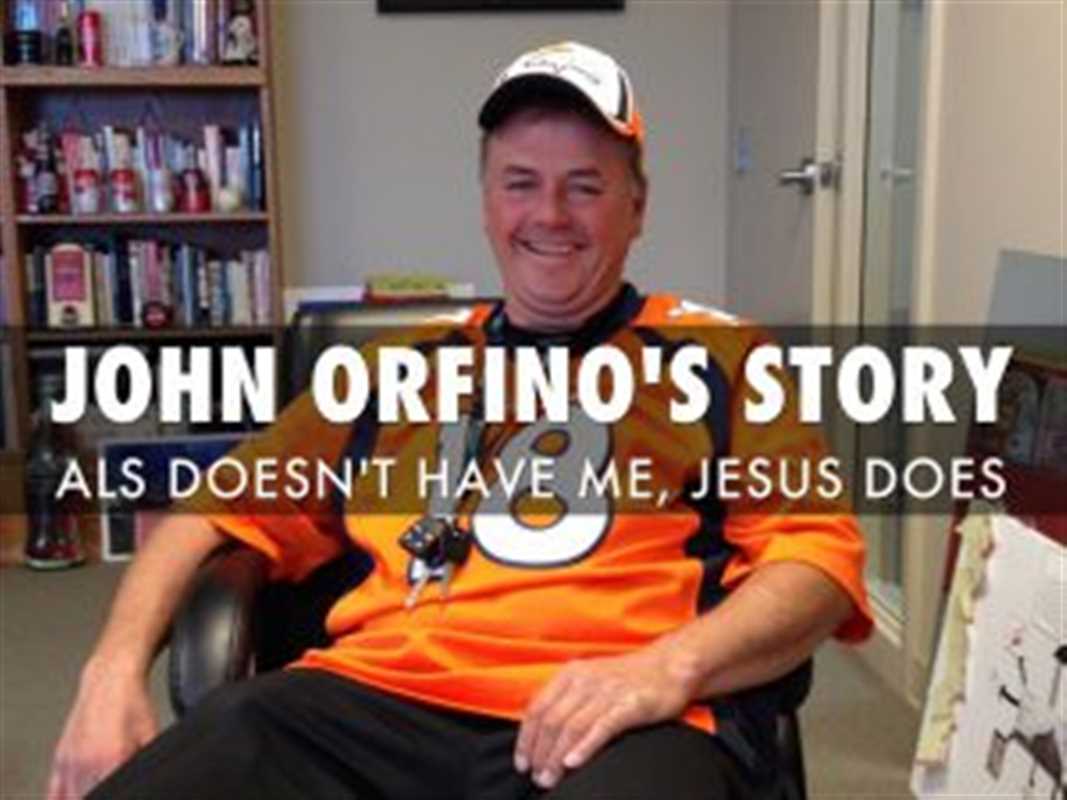 Exiting his room I realize I've been encouraged by someone I came to encourage.
Love you, John.
Go Pats.
John Orfino's Facebook tells his story of courage, faith and love.
Read more about John here John Orfino's Story.
APPLICATION: Please leave a comment and a prayer for John below. Thank you.

---
I write to inspire people to be real, grow an authentic faith in Jesus, enjoy healthy relationships and discover their life purpose. If this material is helpful to you, please follow me.