Every January I choose – or a word chooses me – to hi-lite the coming year. For 2020, the word "shalom" is what comes to mind.
Shalom:
is rich in meaning, deep in effect and broad in application.
a Hebrew word meaning peace, harmony, wholeness, completeness, prosperity, welfare, and tranquility.
is used idiomatically to mean both hello and goodbye.
binds all of life together.
Shalom captures God's intent and purpose for us all. Life in all its fullness. It reflects the Kingdom of God's relational dynamic.
Multi-dimensional Effects
The Hebraic greeting, "Shalom alechem" means "may you be well".
Often associated with peace, it's meaning goes far deeper. Isaac Arama, a Jewish philosopher in the 15th century, paraphrased this idea by saying:
"Peace is a positive thing, the essential means by which men of differing temperaments and opinions can work together for the common good. Pearls of individual virtue would be dim in isolation were it not for the string of peace that binds them together and so increases their lustre. That is why peace is a name of God for it is He who gives unity to the whole of creation."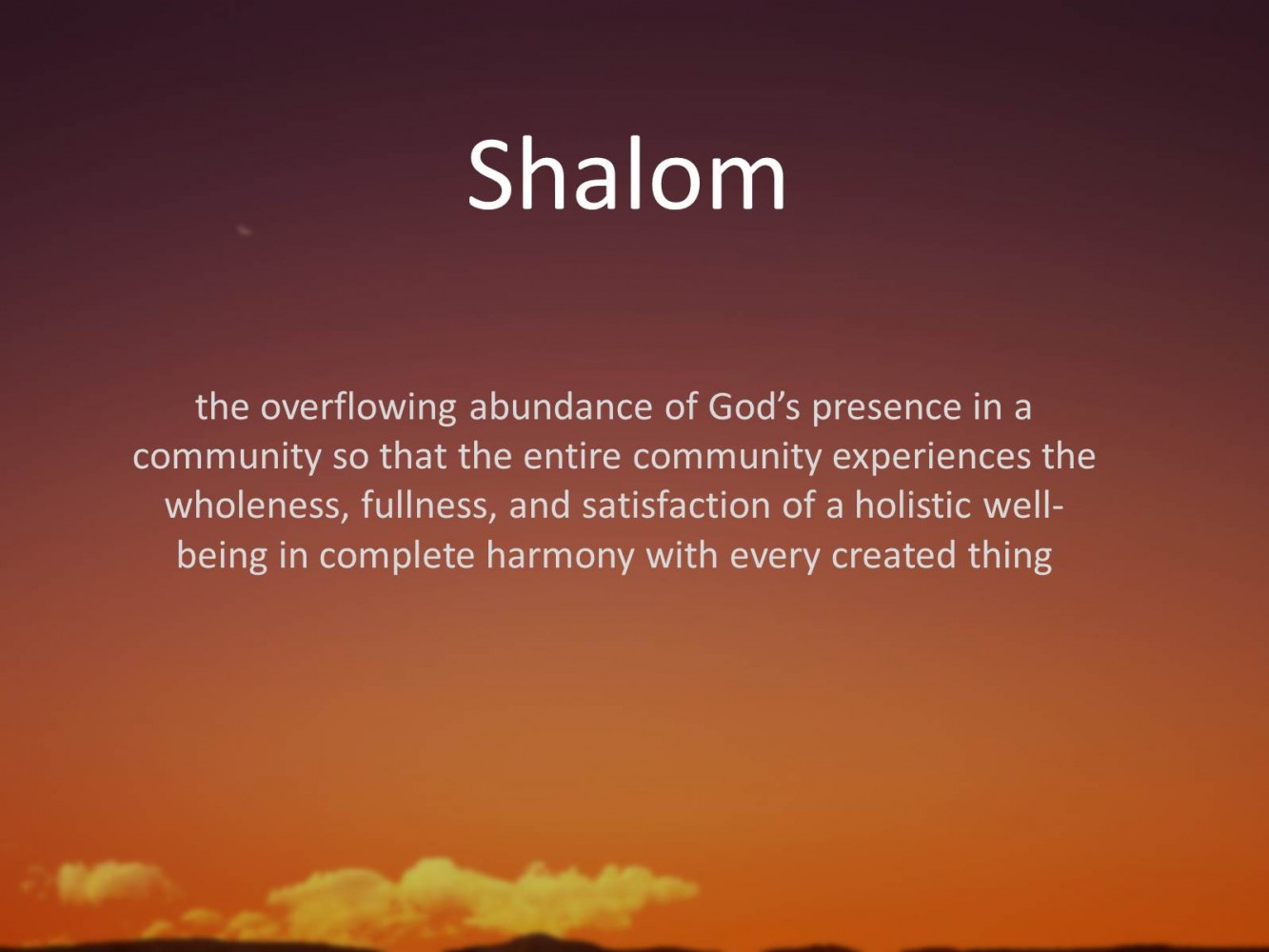 How To Experience It
God creates shalom. Jesus said, "I give you peace (shalom)." (John 14:7)
When you have Jesus, you have shalom.
When you trust and obey Jesus you have shalom.
2020 will find me ramping up efforts in reducing the stigma and raising awareness around mental health.
On Wednesday January 29th I'll be co-hosting the Bell Let's Talk Day in Edmonton with Vahen King of "Going Farther".
The event relies heavily on community, conversation and engagement. If you're in the Edmonton area please plan to attend. Purchase tickets here.
To have shalom is to know you're going to be OK.
APPLICATION: My wish for you in 2020 is Shalom alechem. Please leave a comment below. Thank you.
---
Hope grows here.  We share stories that inspire people, build faith, and offer lasting purpose.
We'd love to have you Subscribe to REVwords. We'll put helpful content into your inbox early Mondays to get your week off to a good start.