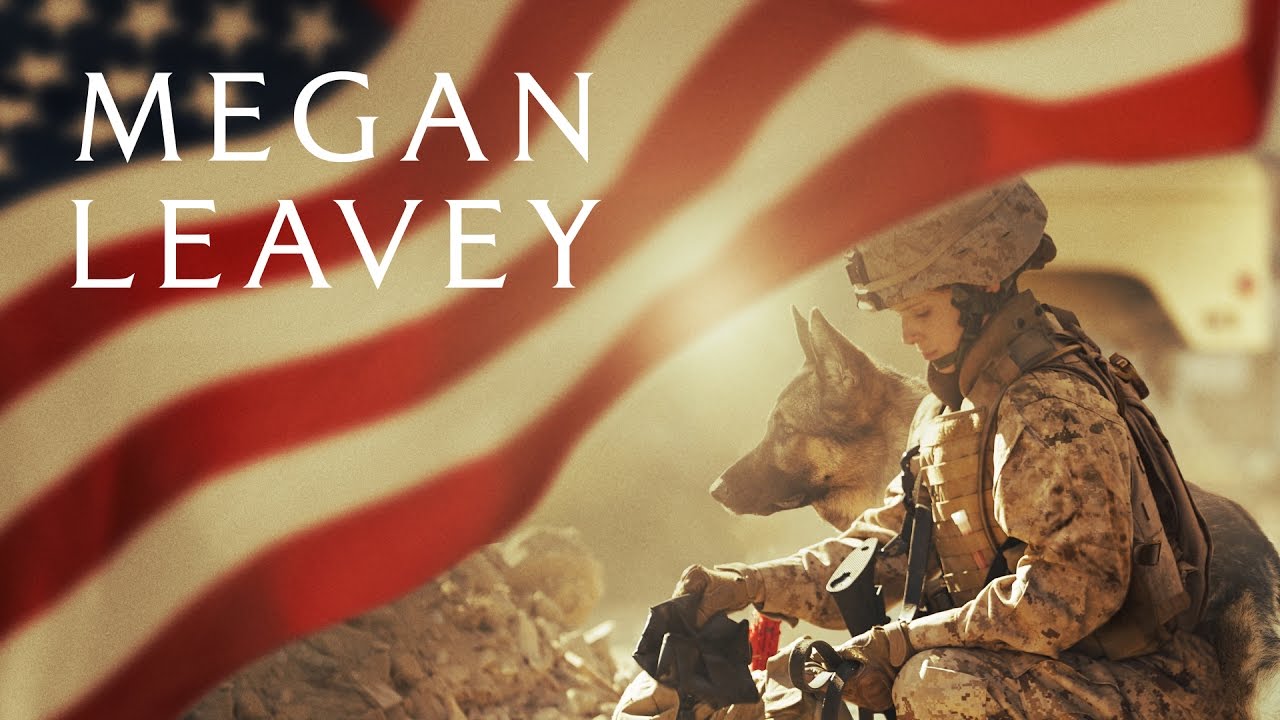 Its risky going to a tearjerker of a movie about a dog with a lover of dogs who loved and lost. She loved her Golden Retrievers. Tammy. Sprite. Silver. They were family.
Each one was lost to cancer. Not at all like the circumstances in the movie, but everything like the experiences of Megan Leavey.
We were the last to leave the theater. Soaking up every detail of the credits gave us time to regather.
---
Spoiler alert! If you plan to see the film and don't know the story, stop reading. Buy two tickets. Take a friend and go directly to see Megan Leavey. Its the summer's heart warmer.
---
Megan Leavey
You don't have to be an animal lover to appreciate the bond between a decorated Marine veteran and a bomb-sniffing dog named Rex.
The film follows Megan Leavey, a 22-year-old Marine corporal through training with Rex. The duo was paired together shortly after Leavey entered the Marines' canine school.
They were tasked with finding explosives before they could cause harm. Dangerous. Stressful. High-pressure work.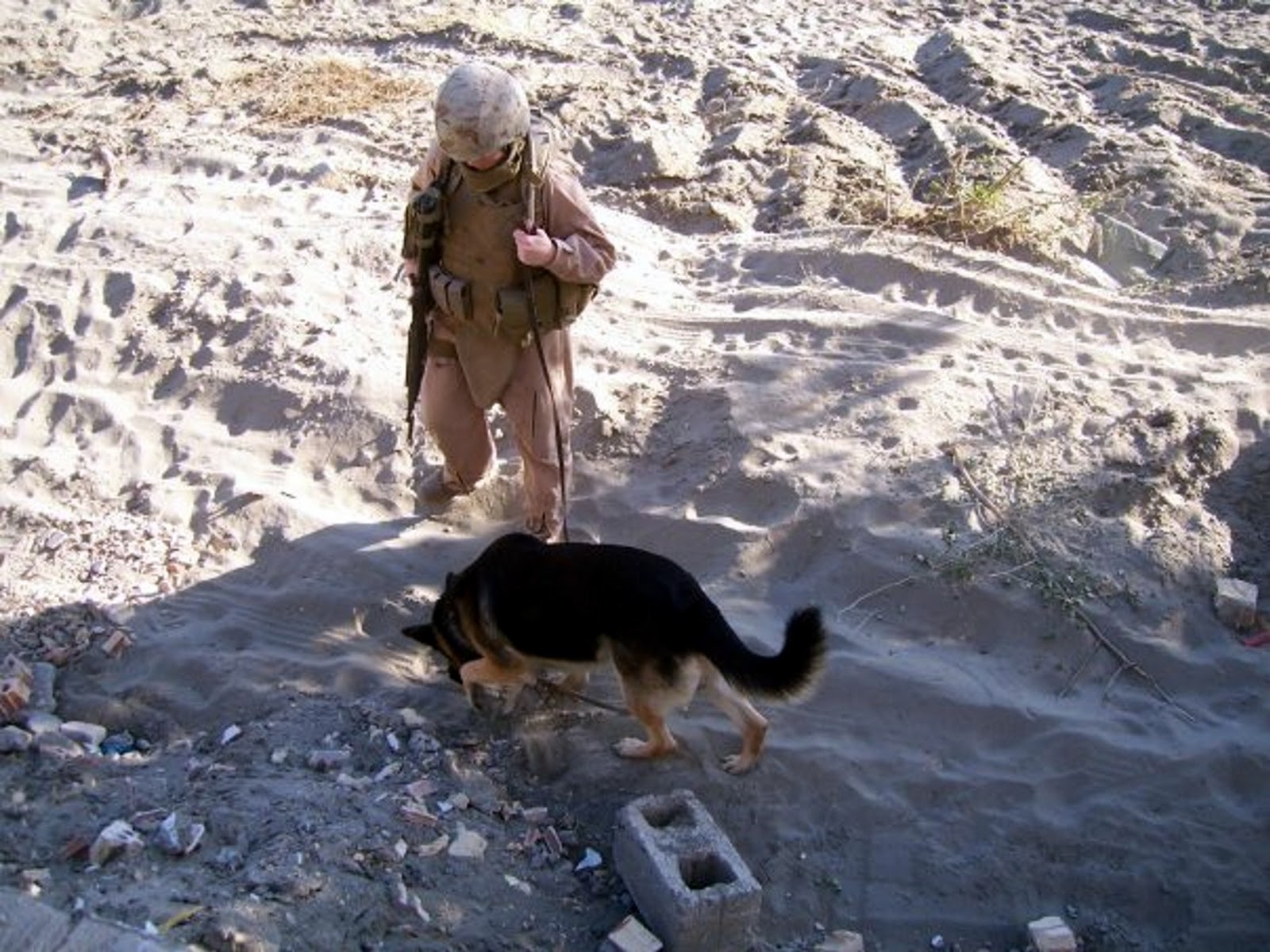 Over the course of their two deployments in Iraq in 2005 and 2006, Megan and Rex completed more than one hundred missions.
Then an IED explosion injured them.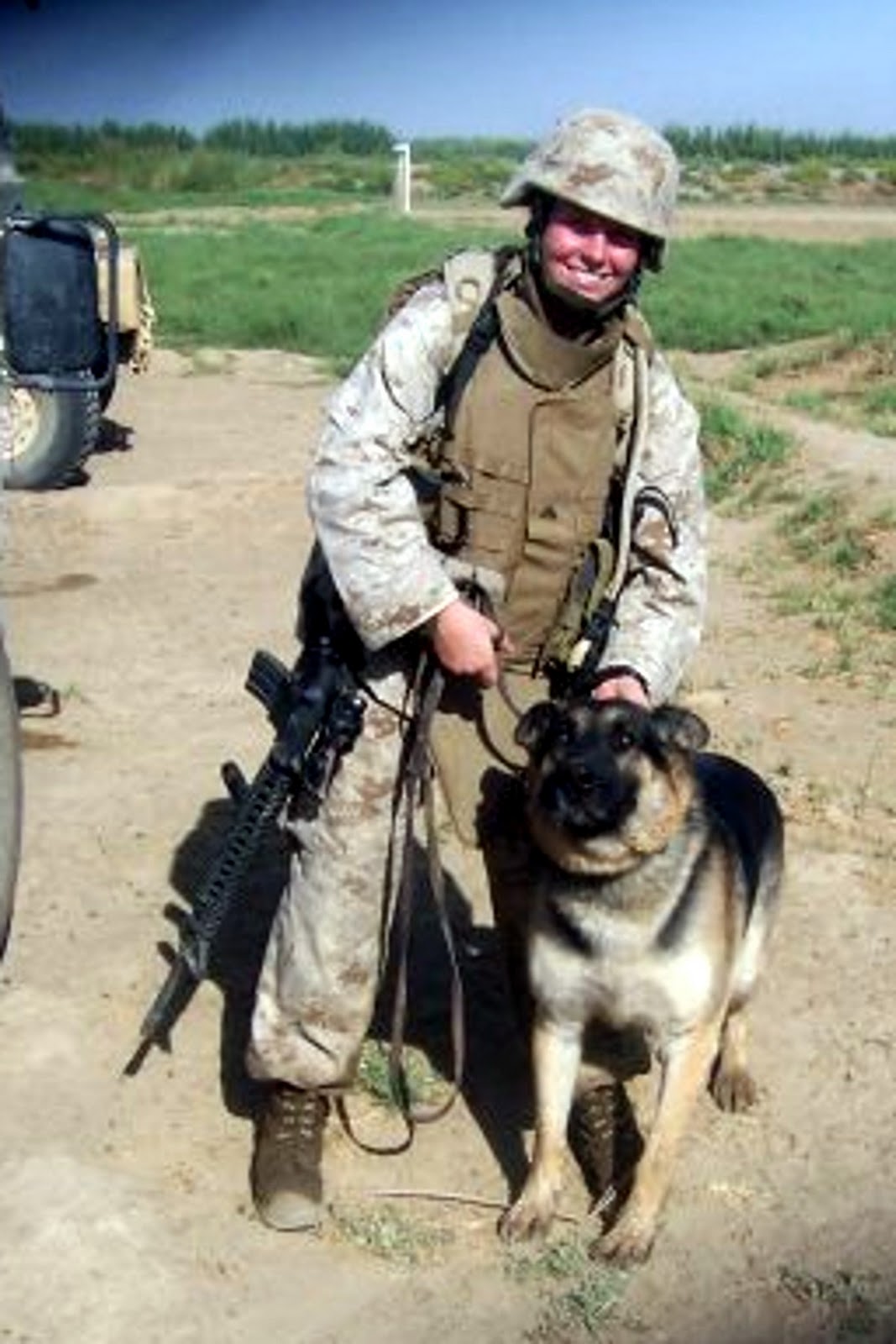 Purple Heart
Insurgents watching from a rooftop detonated an explosive, nearly killing Leavey, who suffered a traumatic brain injury, and injuring Rex's shoulder. Leavey and Rex convalesced together until Leavey's military commitment ended in 2008.
Megan received a Purple Heart and a honorable discharge. Rex was re-deployed.
Rex provided over 11,575 hours of military working dog support consisting of over 6,220 vehicle inspections during random anti-terrorism searches. He was constantly put in harms way during multiple firefights, mortar attacks and improvised explosive devices during Operation Iraqi Freedom.
Lost
Back home in the States, Leavey was lost without her canine partner. The ache motivated her to start work on the long process of adopting Rex.
In 2012, Rex developed facial palsy, which prevented him from doing his bomb-sniffing tasks. He faced being put down if the adoption didn't go through.
Leavey collected 22,000 signatures on a petition. New York Senator, Charles Schumer intervened, and ultimately Rex was allowed to live with Leavey.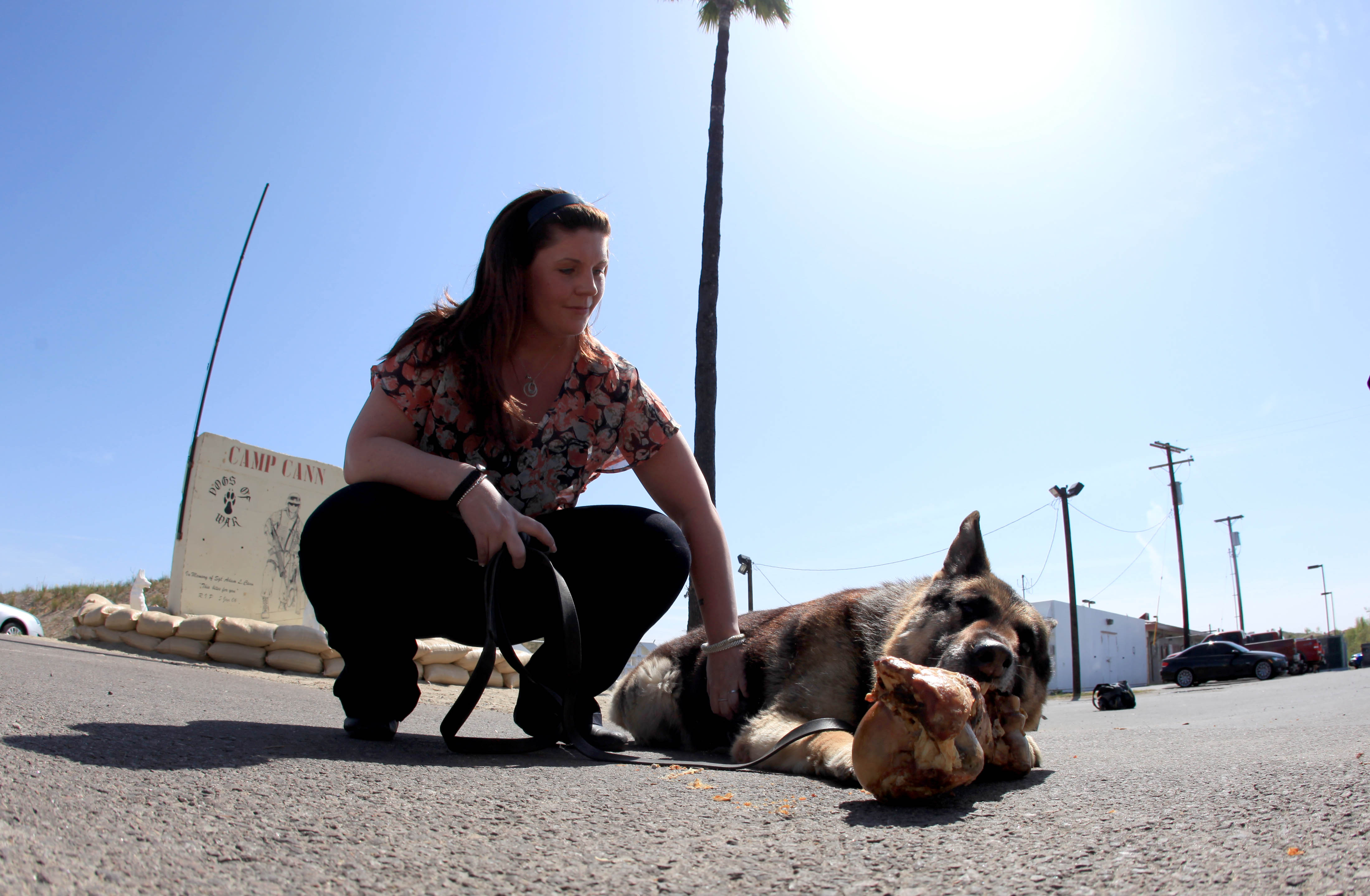 Don't Give Up
"I hope people take away the message, don't give up on something that you love. If you have a certain feeling stick with it. Look what happened, I ended up getting Rex back, but it took four years.
It was a hard time for me and I think getting Rex back helped with a lot of issues and gave me closure that I was able to give him a great rest of his life.
That means a lot to me."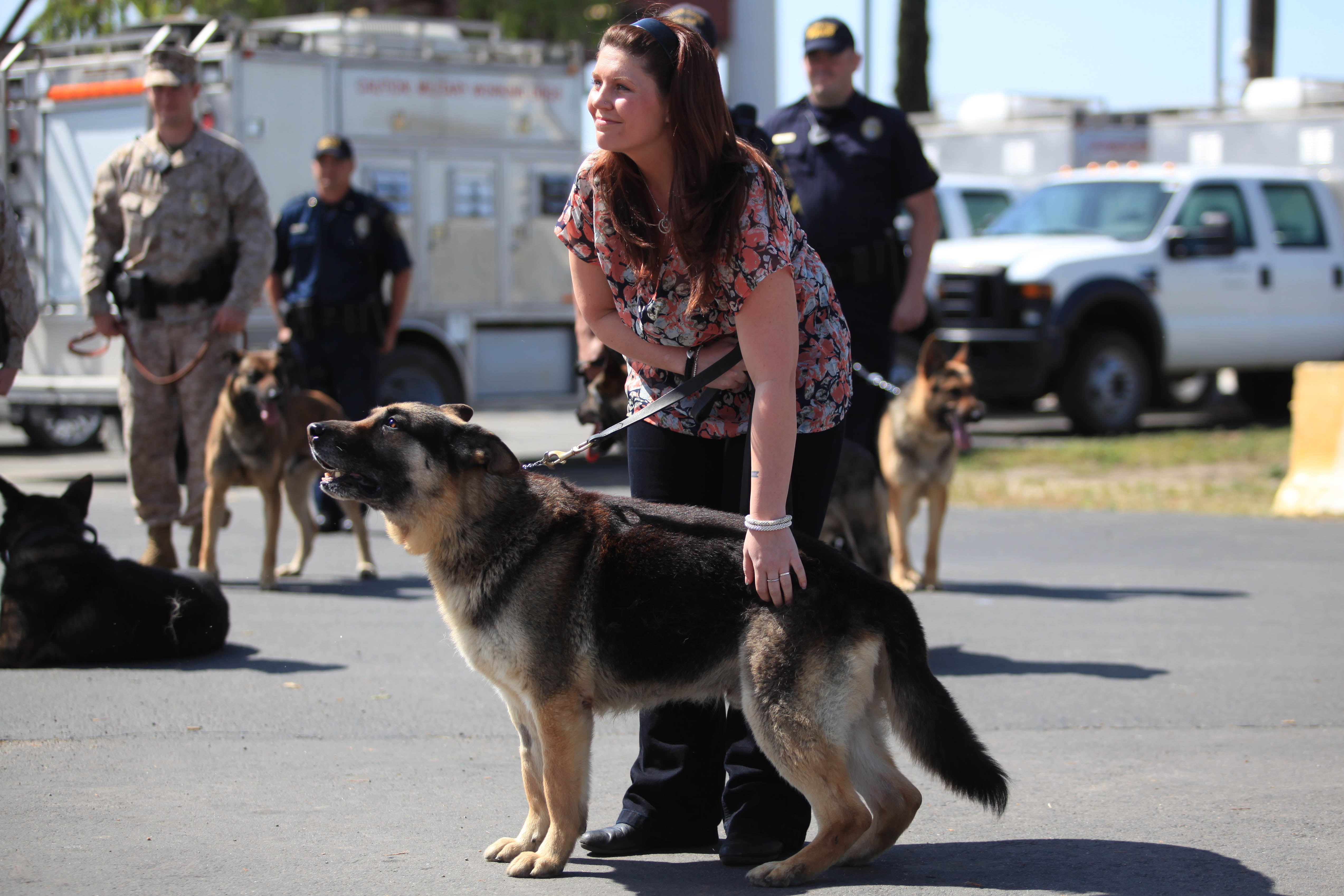 Partner And Best Friend
"Rex got to swim in a pool and play with my other dogs. He got to roam the yard, bark at deer, play with as many toys as he wanted all day everyday, sleep in a cozy bed next to me every night, chase and eventually make friends with my two cats, enjoy and play in his first snowfall…and so much other great stuff that he would have never had the chance to do if he was never retired.
He knew I was with him the whole time and I laid next to him and held him and spoke to him and he was at peace in the end."
Once a Marine, always a Marine… Semper Fi.
APPLICATION: Are you a dog lover? Did you see Megan Leavey? Leave a tribute to your dog below. Thank you. 

---
I write to inspire people to be real, grow an authentic faith in Jesus, enjoy healthy relationships and discover their life purpose. If this material is helpful to you, please follow me.