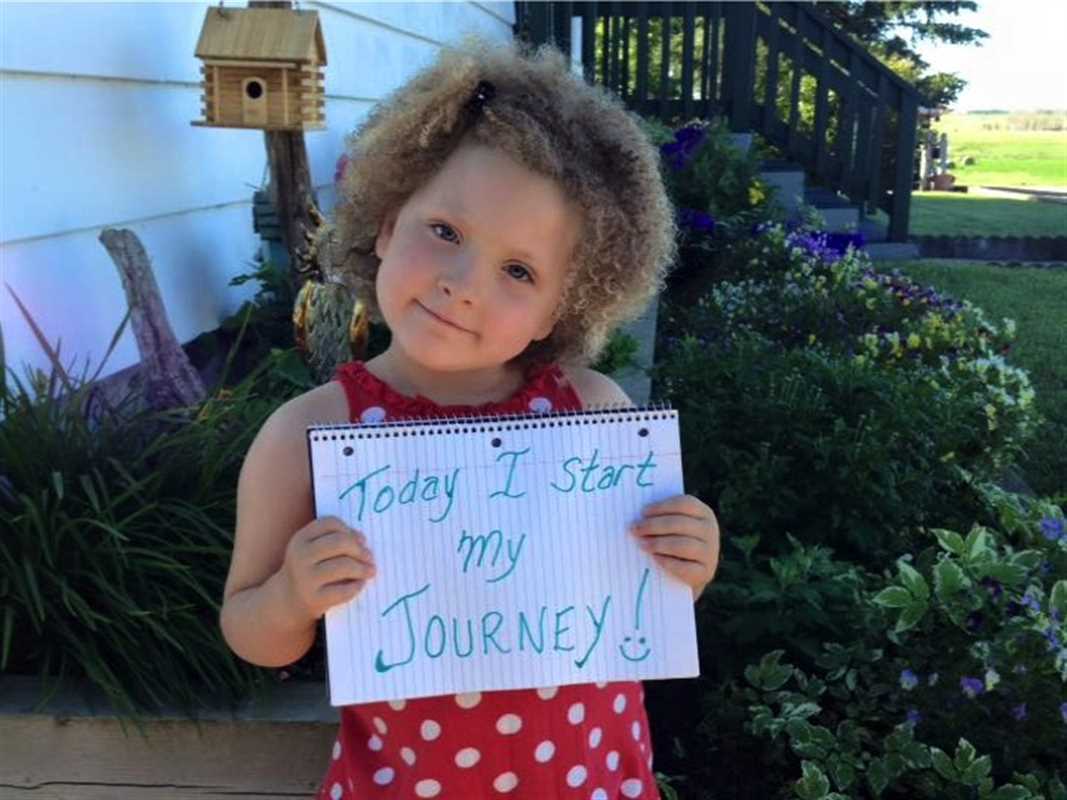 When five-year-old Jordan Gagnon and her mom Christa woke up they realized they weren't in Kansas anymore.  An eleven month journey through uncharted health territory, culminated in a cross-continent trip to the National Institutes of Health Clinical Centre, in Bethesda, Maryland.
The NIH Care Centre is America's largest hospital devoted entirely to clinical research.
Jordan is in Maryland to receive gene therapy to battle GAN.
How Precious Is One Life?
If you've never heard of GAN, you're not alone. There are less than 70 documented cases of GAN  in the world.
Giant Axonal Neuropathy means that Jordan's body doesn't produce enough or any of a protein needed to attach to her axons telling her body to clean them up. Therefore they continue to grow in excess until they cut off all messages to the nerves. GAN is like ALS in children.
There is no known cure for GAN but that hasn't stopped people from donating millions of dollars for research.
Jordan first traveled to Maryland in August and again now because of the generosity of Albertans – over $90,000 was donated through Now 102.3's bottle drive ($10,000 of which was raised through North Pointe).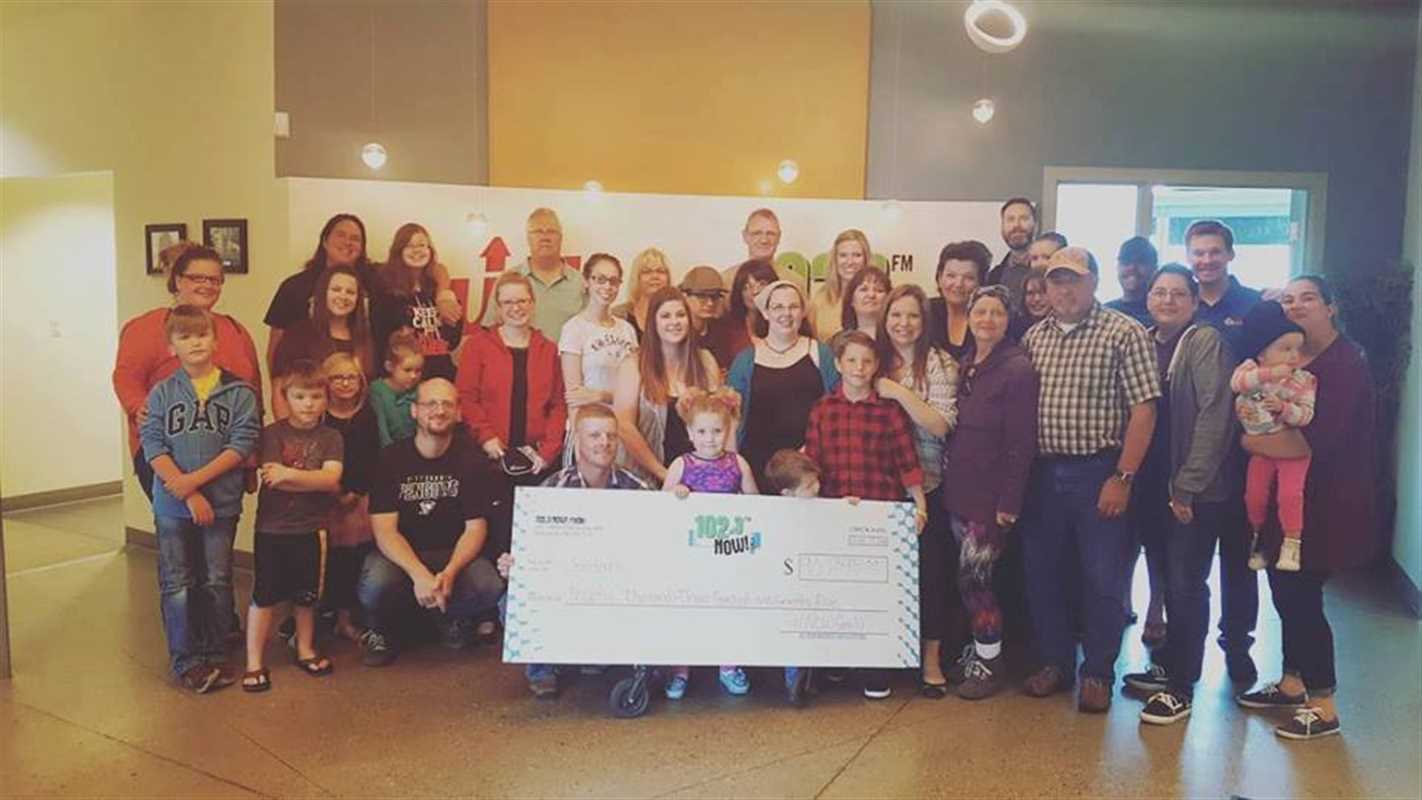 Jordan And Hannah Together
Jordan is benefiting from the experimental treatment because of Hannah Sames and her battle with GAN – Hannah's Hope
On July 21, 2016, eight years and $8 million fund-raised dollars after the Sames family of Rexford, NY, began their battle against GAN, their daughter Hannah is finally receiving gene therapy.
Jordan will receive the same therapy. We are praying both girls are made well.
Christa Gagnon says, "Thank you to all the volunteers and community that has rallied around Jordan and our family on this journey. We will keep everyone posted as to the results, you can see the updates at Jordan's Journey for a cure. We know how amazing Jordan is but to hear how much she has touched the hearts of so many makes me a proud mamma! Thank you again from the bottom of our hearts."
---
DECEMBER 9th NOTE: Christa and Jordan leave for Bethesda, MD to start treatment. They have set up Skype and face time to stay connected and Jordan has a mailbox that she loves to check every morning. If you would like to send mail she would love that!! The address is Jordan Gagnon, 7 West Drive | Bethesda, MD 20814.
---
Read more about Jordan and her family at Jordan's Journey.
APPLICATION: You can leave an encouraging comment or a prayer on Christa's Facebook page or below. Every comment will be read. Thank you.

---
I write to inspire people to be real, grow an authentic faith in Jesus, enjoy healthy relationships and discover their life purpose. If this material is helpful to you, please follow me.