I come from a family of extroverts. In particular, my dad, who is the most outgoing, gregarious, people-loving person I know. So it must have seemed odd that his little girl was so shy.
---
A guest post from Ara McKee. Ara read my post, "Am I Too Shy To Lead?" and commented about her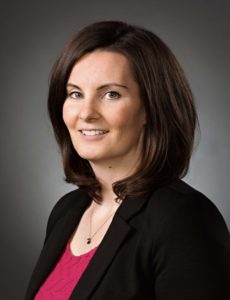 experience. Ara is a successful lawyer, speaking up for others, and making her case heard.
She graciously agreed to share her story in hopes it will encourage those who are shy to pursue their calling.
---
Hanging Back
I remember clinging to my parents' legs, hiding from adults asking my name and how old I was. My parents coaxing me to answer back or to speak up. Growing up I kept to my small friend circle, feeling comfortable with my close friends and not daring to venture outside the group.
Although I enjoyed the company of others, I hung back and let people approach me rather than taking the initiative to engage. I was described as quiet and shy and sometimes "hard to get to know".
Going to Law School
It was during my university years that I began thinking about a career in law. There was no other career path that intrigued me. On my first day of law school we gathered together in the auditorium. They explained the ins and outs of law school, set out the meager statistics of acceptance to law school and congratulated us on making it in, attempting to give us an overview of what to expect in our studies and careers ahead of us and that choosing to pursue a career in law was indeed a "calling".
There it was, a "calling".
I really believed that it was a God-given calling. How else would someone like me, a shy, quiet, introvert, become a lawyer? But here I was among a throng of excited young extroverts ready to take on the world!
My Godly Grandmother
My paternal grandmother was an incredible, God-fearing women who prayed unceasingly for her grandchildren. She passed away in 2017 at age 92 and inside her bible was a handwritten message to her grandchildren, of which incorporated the verse from 2 Timothy 1:7
God does not want us to be shy with his gifts but bold, loving and sensible (the amplified version of this verse: God did not give us a spirit of timidity or cowardice or fear but he has given us a spirit of power and of love).
When I think of this verse, it reminds me that when we have a desire, a gift or calling from God, He will make a way for even the most introverted, shy person to be bold. It took a lot of prayer and perseverance for me to grow in my confidence.
A Lawyer's Oath
The first time I appeared in court as a law student I was shaking in my boots. My knees were knocking. And all that was required was to request the Judge to adjourn the hearing to a later date.
12 years ago I was called to the bar and uttered the last words of the lawyer's oath "so help me God". During that time I have been able to advocate boldly for my clients' interests in courtrooms and boardrooms. In a twist of irony, due to my position as an officer of the court, many times I am the only one permitted to speak on their behalf.
Not a Barrier
Although my confidence has grown and my shyness has worn off, I still consider myself an introvert. As an introvert, certain aspects of lawyering, such as networking, continue to be challenging. However, I find that one of the defining characteristics of introverts, having the ability to listen and genuinely hear people, is very effective in my role as counsellor and assisting people toward dispute resolution.
I encourage people to know that shyness and introversion should not be looked at as a barrier to entry into certain fields or positions of influence. There are many great qualities of introverts that are needed in all aspects of society and introverts can absolutely excel in any professional environment.
Ara's story echoes Susan Cain's choices. Susan was an introvert, followed a career in law, and wrote the best seller "Quiet" chronicling her journey.  Please join the conversation and leave a comment for Ara.
Hope grows here.  We share stories that inspire people, build faith, and offer lasting purpose.
We'd love to have you Subscribe to REVwords. We'll put helpful content into your inbox Mondays and Fridays.