You've heard the song lyric, "Easy like Sunday morning"? For more than half my life, there was nothing easy or peasy about Sunday mornings. And I loved that.
Sunday
Today is Sunday. When I woke up this morning, like I have on recent Sundays, I felt a weird mix of freedom and uneasiness. For almost four decades my alarm clock was set for a 5:00am, Sunday wake-up call. At some point in my life, I didn't need the alarm. On Sundays I'd awaken to see the red glow of the display showing 4:48am or something before 5:00am.
Sunday was here!
A strange mix of anticipation and angst, accompanied my typical Sunday awakenings. Was I ready? Had I prepared and prayed enough? Was I emotionally, spiritually and physically primed for what the day would bring? Could I introduce someone to Jesus as Saviour today?
Ritual
For as long as I remember, a coffee (or 3) was all I had for Sunday breakfast. Going without food was my way of preparing my body for surrender to God's strength in me and through me. Fasting was my Sunday ritual.
Sundays are unique for pastors. Even during COVID, Sundays stand out from the other six days. The seventh day was God's day of rest but it's a pastor's busiest day of work. My Sundays at North Pointe would start onsite at 7:45am and back home at 3:00pm or later. Over that span of time we would host three services in two sites, preach, pray, greet, encourage, laugh, listen, and start the follow-up of guests or urgent needs. Many times we would return a few hours later for prayer or worship. Or, just stay through. As much as people knew I enjoyed NFL football, I rarely saw a Sunday game.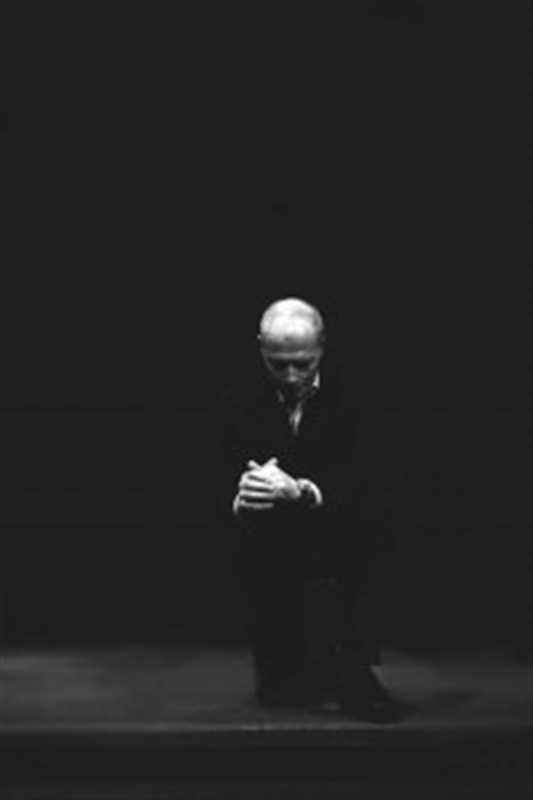 Privilege
What made Sundays feel like the other days of the week was a deep sense of gratitude to God that I got to be a pastor. Every day I drove onsite, even during hard times, I'd say a simple prayer of, "Thank you, Lord, for letting me be here." I knew there would be a day when the role would end. The responsibility would be over. Maybe that's what helped me love what I did for as long as I did it.
Today
But that was then. Today when I woke up, the clock display read 6:41am. The alarm wasn't even set. "Oh, yeah. It's Sunday but I don't have people to pastor." Freedom? Yes. And, uneasy. Uneasy because I feel like I should be preaching or praying or loving a congregation or fixing a problem or at least being onsite somewhere to open doors for people.
It's been four and a half months since I left my role as interim pastor at Bethel Church in Barrhead and seventeen months since Jocelyn and I transitioned from being pastors at North Pointe. And yet it was less than forty-eight hours ago that someone called me "Pastor Bob" and just ten minutes ago that I received an email from a grieving widow who addressed me as "Pastor Bob."
Identity
All my ministry life I've been told that my identity is not my role. I am "Bob" – not "Pastor Bob." OK, so maybe I'm messed up, but it was hard for me to separate "Pastor "from "Bob". So I ask myself, "Why do I like being called 'Pastor Bob' even though I am not functioning as a pastor?"
I don't know.
Does that make me immature or put me in the middle of an identity crisis? Am I emotionally broken and I don't know it? Have I not moved on?
Switch
I do know it's not because of prestige or recognition. It's not because I don't have a new role as a "coach." I love coaching! Even though I'm a coach, people who knew me in my role, still call me "pastor."
Maybe it's because no longer being a pastor is not like flipping a switch. I'm not sure what you know about pastors, but here's a secret – pastors love people. Not a day has gone by, in the last 545 days since we left North Pointe, that I do not think about the congregation. The nine months I was the interim pastor at Bethel was a long enough gestation period to birth some lasting relationships. Our seven-and-a-half years at Lakeshore in Dorval forged lifetime friendships. And even though our first pastoral experience in Essex, Ontario is a distant memory, there are relationships that endure.
I don't know how leaders feel about exiting from other roles or professions. Maybe they feel free when the responsibility ends, the nameplate is removed from the office door and they turn their keys in. Keys are a whole other conversation.
Keys
My keys would open every door in each facility when I was a pastor. Until we started using key fobs, those keys weighed heavy in my pocket. I was welcome to be a part of any group, most any time. My energy was poured into helping others succeed, supporting their calling and championing the ideas of volunteers and staff.
Timing
When am I going to "get over" being a pastor? I have no idea. Maybe, never.
Perhaps that's a good thing.
I'd love to hear from former pastors and from people who had a pastor move on. Please leave a comment at the bottom of this page. Thank you.
Hope grows here.  You'll find stories that inspire, build faith, and offer lasting purpose.
We'd love to have you Subscribe to REVwords.  Helpful content will arrive in your inbox early Mondays to get your week off to a thoughtful start.