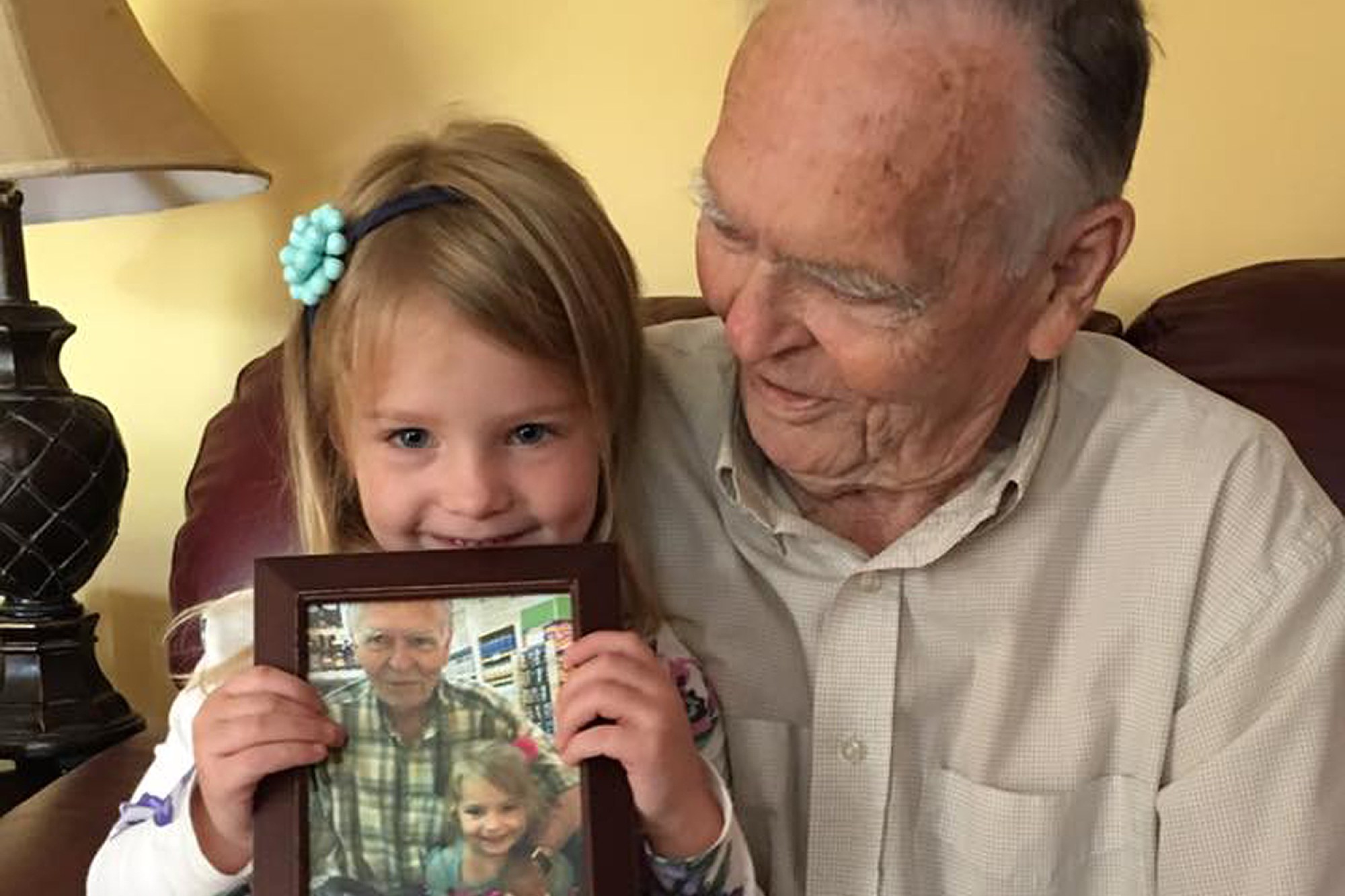 A friend who doesn't get choked up easily – if ever – sent me a link to a story saying "this made me pretty teary."
After reading the story I understood why.
When Dan Peterson's wife Mary died in March he fell into a deep depression and was searching for a reason to live. Six months later, he met Norah Wood, a three-going-on-four-year-old girl who decided that she wanted to be his friend.
Squirrels and Birthdays



Dan spent his days staring at squirrels and was just waiting to die.
Norah spent her days going squirrely waiting for her fourth birthday.
The two crossed paths in a grocery store. Norah was so excited about turning four that she had to tell the whole world which included an elderly stranger passing by her mother's shopping cart. She called out to Mr Peterson,
"Hi, old person! It's my birthday today!"
A Healing Hug



Peterson said he was instantly enamored. He gave in to Norah's demand for a hug and a friendship was born.
"That day, I was going through a day of self-pity. I was just feeling sorry for myself but she changed it."
"She just wanted to make him feel loved and give him a hug," said her mom, Tara.
New Purpose, New Hope
Since that chance encounter in late September, Norah has been visiting "Mr. Dan" at least once a week.
Peterson says Norah's friendship has quite literally changed his life. The anxiety and restless nights that accompanied his grief have gone by the wayside.
Mr. Dan is one happy guy.
Watching Norah grow up is his new purpose.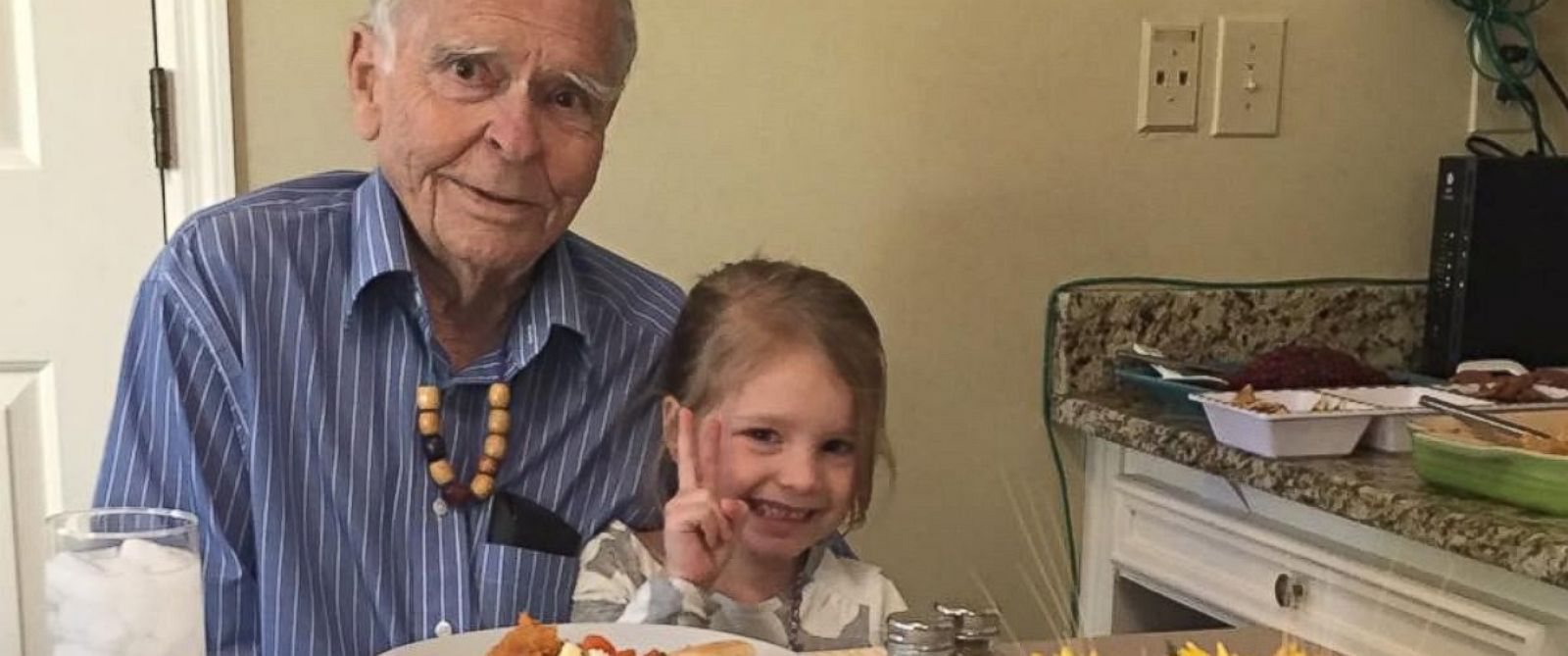 A Lot Of Good
There's a lot of good – and more importantly – a lot of God in four-year-old Norah.
Every so often God comes along disguised as a child.
One time God showed up as a baby, born in a 2000 year old Judean stable and laid in a manger.
A friend is a gift from God.
Who might need a hug from you today?
APPLICATION: Who can you be an angel to? Please leave your comment below.

---
I write to inspire people to be real, grow an authentic faith in Jesus, enjoy healthy relationships and discover their life purpose. If this material is helpful to you, please follow me.