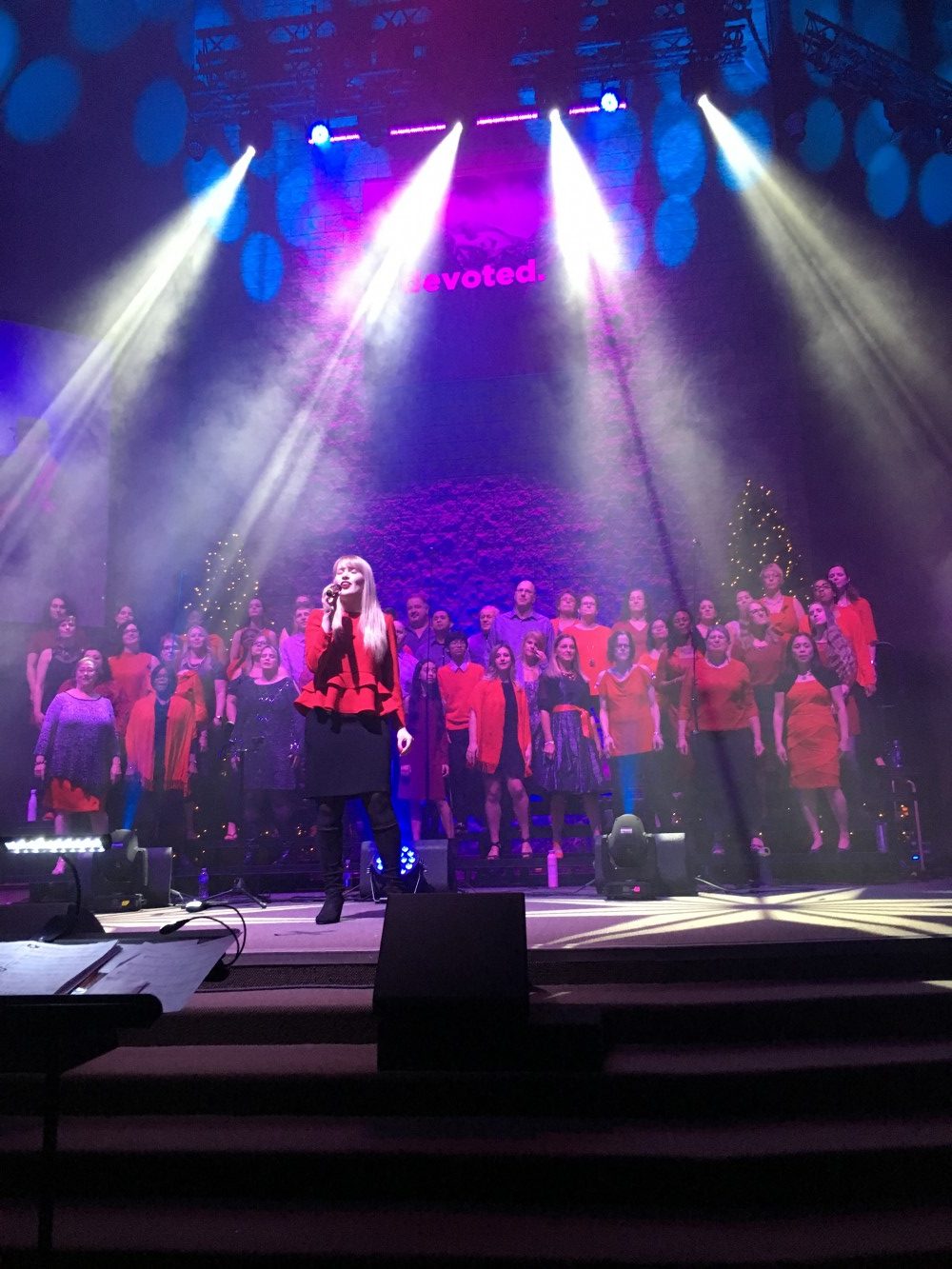 Music should either move your feet or move your heart. North Pointe's Christmas Choir rocked both.
The kudos for Christmas is Real are largely because audiences experienced more than notes and lyrics translated into music. Choir members sang their testimonies.
Christmas is real. Jesus is real. Miracles are real.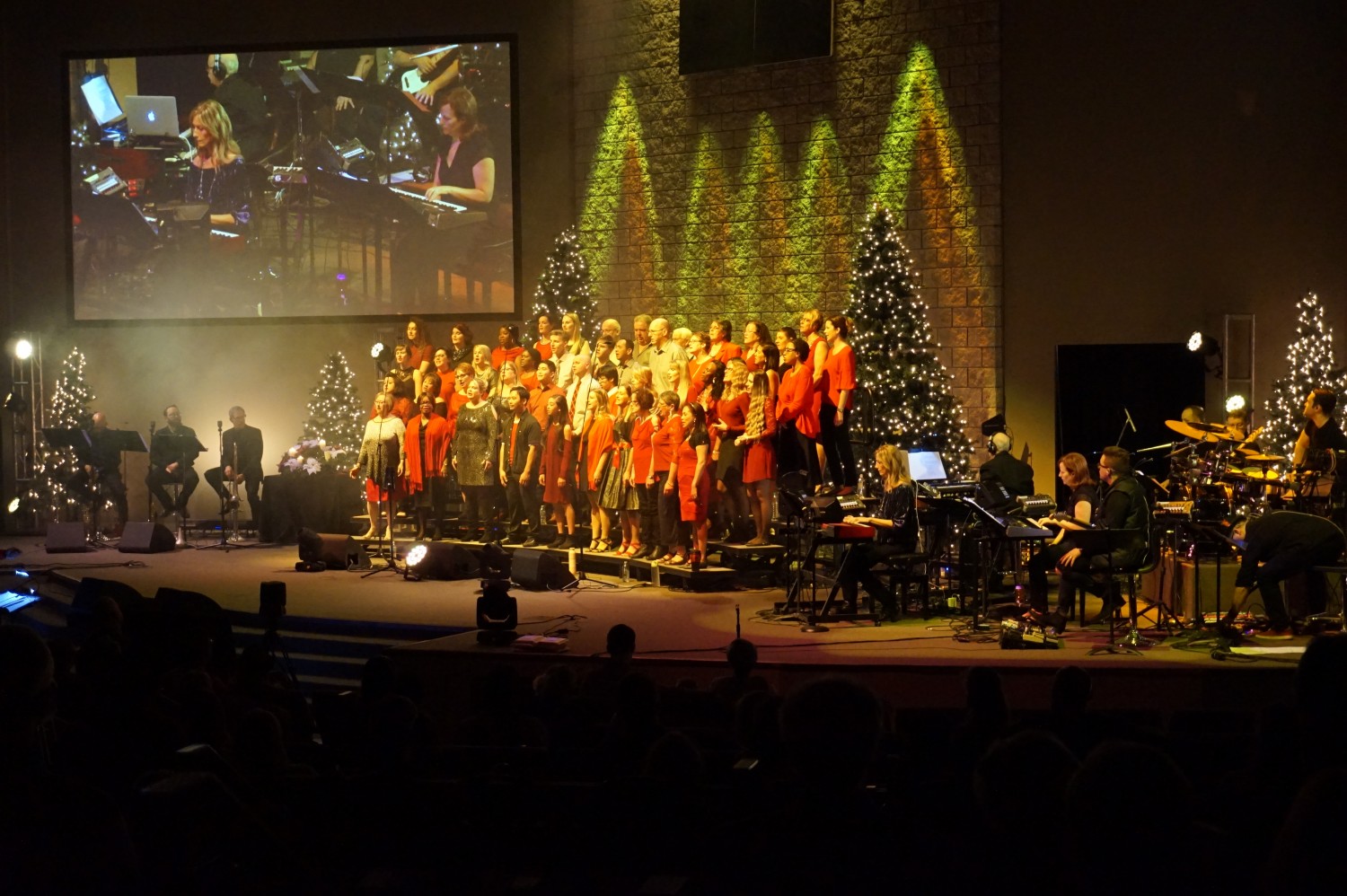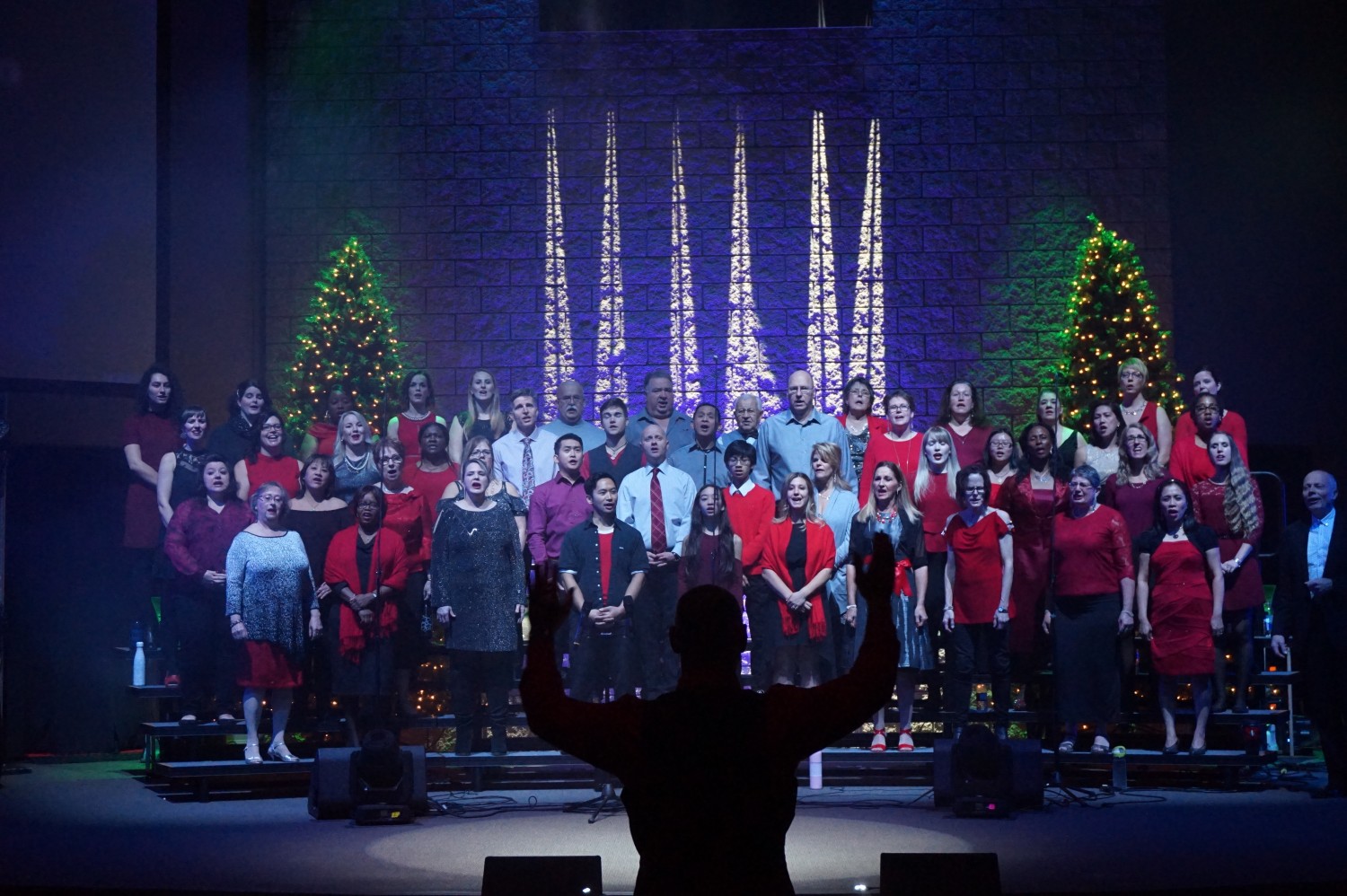 Suzanne Harrison
Sue knows the grace of Christmas is real. You'd never know from her contented smile that at one time in her life deeply entrenched anger was consuming her.
Have you been hurt so deeply you felt you couldn't get over it or through it? That was Sue. The hurt went so deep she couldn't forgive. So she asked Jesus to help her – to take away the bitterness. Jesus did. And she was free.
She knows the peace of Christmas is real. And so can you.
Carla Friesen
Our talented pianist, Carla, knows the Jesus of Christmas is real and that he heals. Thyroid cancer threatened to end Carla's life. She faced intense debilitation, discomfort and frightening days.
Her family and friends prayed that God would be merciful to her and spare her life.
Jesus worked a miracle. He restored her health and made it possible for her to provide the beautiful accompaniment for this wonderful presentation.
Peter Kozak
Peter became a widow after being happily married for fifty-six years. The loss of his wife was devastating.
What would be his future hold? He asked God to do something special for him. God answered his prayer by sending Evie – a widower. On May 25th, 2013 Peter and his new bride exchanged vows on the very spot he sang his solo.
Peter knows the God of Christmas is real and makes all things possible.
Greg Noel
Greg knows that Christmas is real. He suffered for years from chronic, debilitating pain. Climbing even a few stairs was excruciating.
He was heavily medicated to help him cope. Three weeks ago he came to a prayer meeting at North Pointe. A simple prayer was offered for his healing. Greg says that by the time he returned home the pain had dissipated and by the next day he was climbing stairs with no pain.
He was more than happy to provide percussion support for our Christmas performances.
Kurt Herms
Kurt and Loudell's only child was born early. He spent his first three weeks hospitalized in neo natal. Doctors were very concerned for his development and survival.
During this crisis they prayed along with family and friends and looked to God for a miracle. A few days after Christmas 2001, God began to heal their little boy. Sixteen years later their son, Julen is a happy, healthy young man.
They know God's faithfulness is real!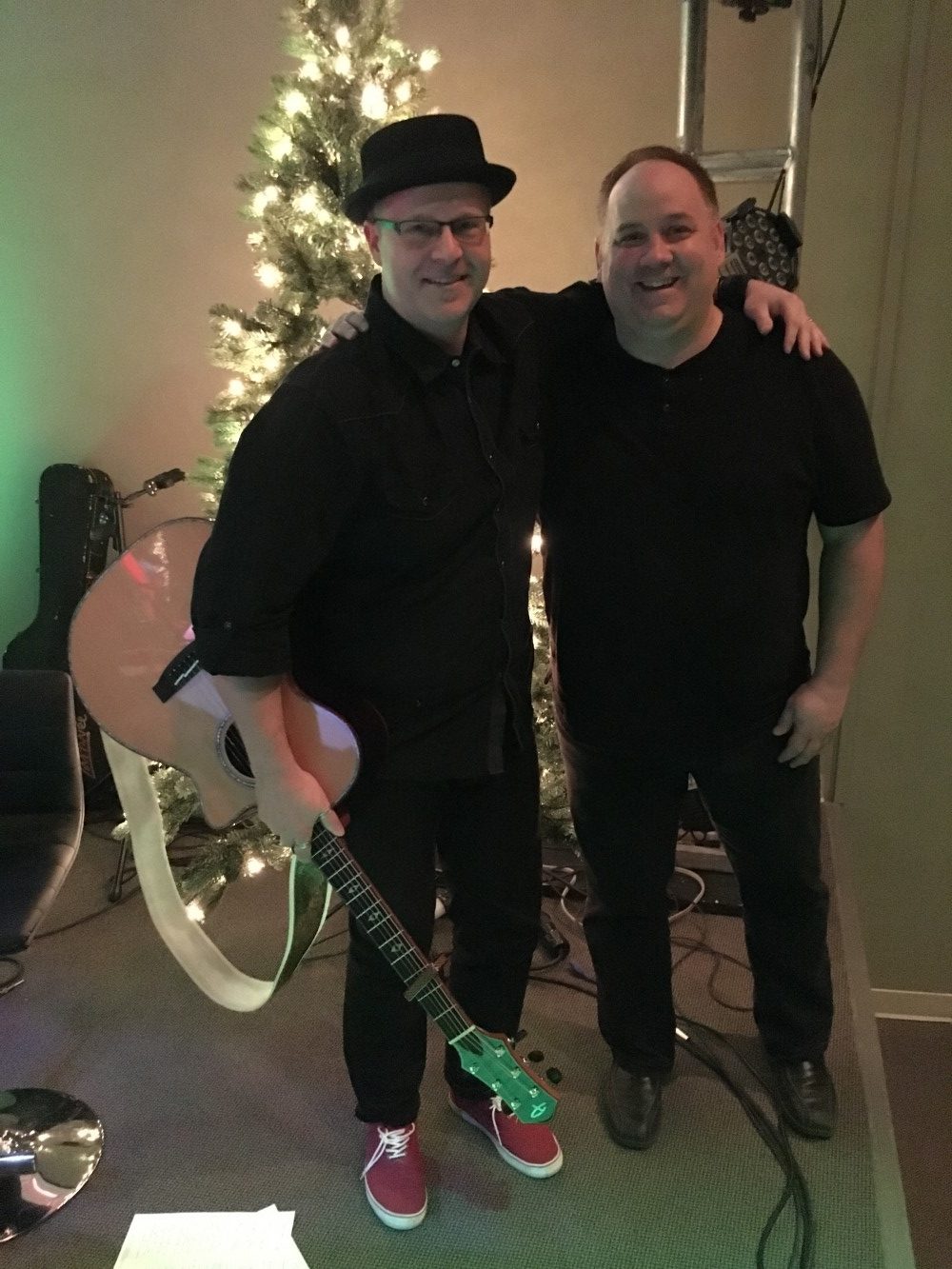 Christmas Is Real
Jesus is real.
Healing is real.
Forgiveness is real.
Answered prayer is real.
What a beautiful day to take in the sound of love.
What do you need from God?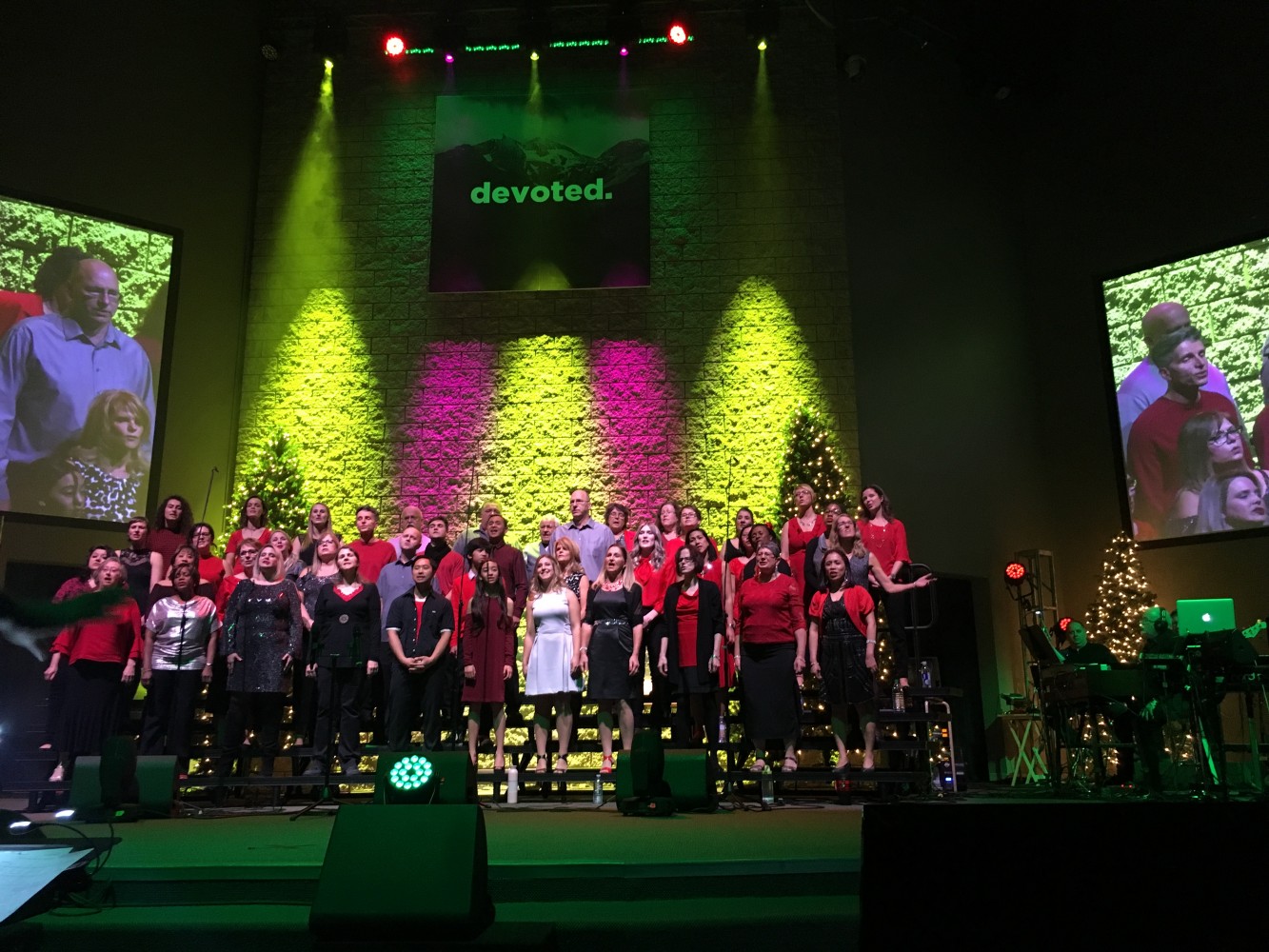 APPLICATION: Were you at a weekend performance? Leave the choir a comment. If you have a need please leave your prayer request below. God bless you.

---
I write to inspire people to be real, grow an authentic faith in Jesus, enjoy healthy relationships and discover their life purpose. If this material is helpful to you, please follow me.