Domestic abuse is a pattern of behaviour in which a person uses coercion, harassment, deception, humiliation, threat, and force to establish and maintain power and control. This is one story.
---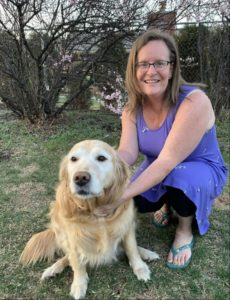 Jennifer Keirstead felt the call of God on her life to Children's ministry. She enrolled at Northwest Bible College in Edmonton in 1988. Jen enquired about becoming a student intern at Central Tabernacle where I worked. Together, we started a bus ministry for 100's of inner city children called Son City. Post-graduation she joined our staff as the Children's Pastor. A few years later I officiated her marriage to Arnie Pahl. All seemed well. Shortly after, she left our staff to attend a different church. I should have known something was amiss.
Jennifer shares the first of three posts of a harrowing story of domestic abuse. Used with permission.
---
Do you enjoy an intriguing story? One filled with excitement, adventure, romance, and perhaps a plot twist at the end? Stories help us learn something new, allow the author to get a point across or perhaps relay a moral.
This is my story.
Trapped In Egypt
We're going to follow the path of an ancient narrative found in the book of Exodus. So much of my family's story is similar to the story of the Israelites: trapped in abuse, a daring escape, the journey through the wilderness, and the freedom found following God's leading.
My family understands what it's like to live in Egypt. We existed in domestic abuse.
When I first met my husband, he was a strong, decisive, take-control type of personality. Everything I admired in a man. Books written about Christian marriage told me this was a good thing because he was the head of the household. He was the opposite of my weaknesses and together we were stronger. We read how divorce is never an option for a good, Christian couple. We knew the devil is out to destroy marriages and families and we would never give him the satisfaction of ruining the godly marriage we were going to have.
Little did I know, this teaching, dare I say theology, was setting me up to make my marriage a prison.
The Lord Will Fight For You
A few years into our marriage, my husband was diagnosed with Bipolar Disorder. These were tumultuous years, a roller coaster of emotional swings, walking on eggshells, wondering when or if life would be normal again. I cried out to God many, many times. During one of those times, God took me to the story in Exodus 14.
"The Lord will fight for you while you keep silent." (vs. 14)  The words leapt off the page. I knew that in order to stay safe, I needed to keep silent. I kept waiting to see how God would fight for me. Would he rescue me? Take my husband home to heaven? Heal him? Perform a miracle somehow? I trusted God to rescue me, not realizing a decade would pass before hope became reality.
The environment in our home worsened with each passing year. We never knew from one day to the next what kind of emotions we would be forced to face. We constantly walked on eggshells. One wrong word at the wrong time, one innocent mistake, and all hell would break loose. It was anything but a calm and peaceful atmosphere. There would be pockets of serenity that made me think life was going to be okay, we can keep going. Then we would crash into abuse over and over.
No Safe Place
The most complex part of this lifestyle were the erroneous teachings I received about headship and submission. I thought I was supposed to put up with the crazy actions because I was the wife and he was the husband. I saw verses in the Bible where we were to be mutually submissive. But I knew that was not and never could be a part of our relationship. For the sake of "peace" and the safety of my children, I submitted to him.
Submission was the only way to protect us. It was not smart or safe to fight back. I allowed marriage to supersede my safety, my children's safety, my sanity, and my children's sanity. I made marriage an idol.
In November of 2014, my husband's dad passed away and things went from bad to worse for my family. We faced extreme anger, breaking down doors, threatening to make our oldest daughter leave because she dared to question him. He walked around proclaiming he was the priest of the household and therefore no one was ever allowed to say or think anything different than what he allowed.
I still thought marriage was a covenant and no one is ever allowed to break a covenant.
I thought we had to stay, until one day I knew we could no longer stay.
Please share this post and join the conversation by posting a comment for Jennifer below.
Related post – 5 Christian Teachings Used to Support Domestic Abuse
Hope grows here.  We share stories that inspire people, build faith, and offer lasting purpose.
We'd love to have you Subscribe to REVwords. We'll put helpful content into your inbox Mondays and Fridays.