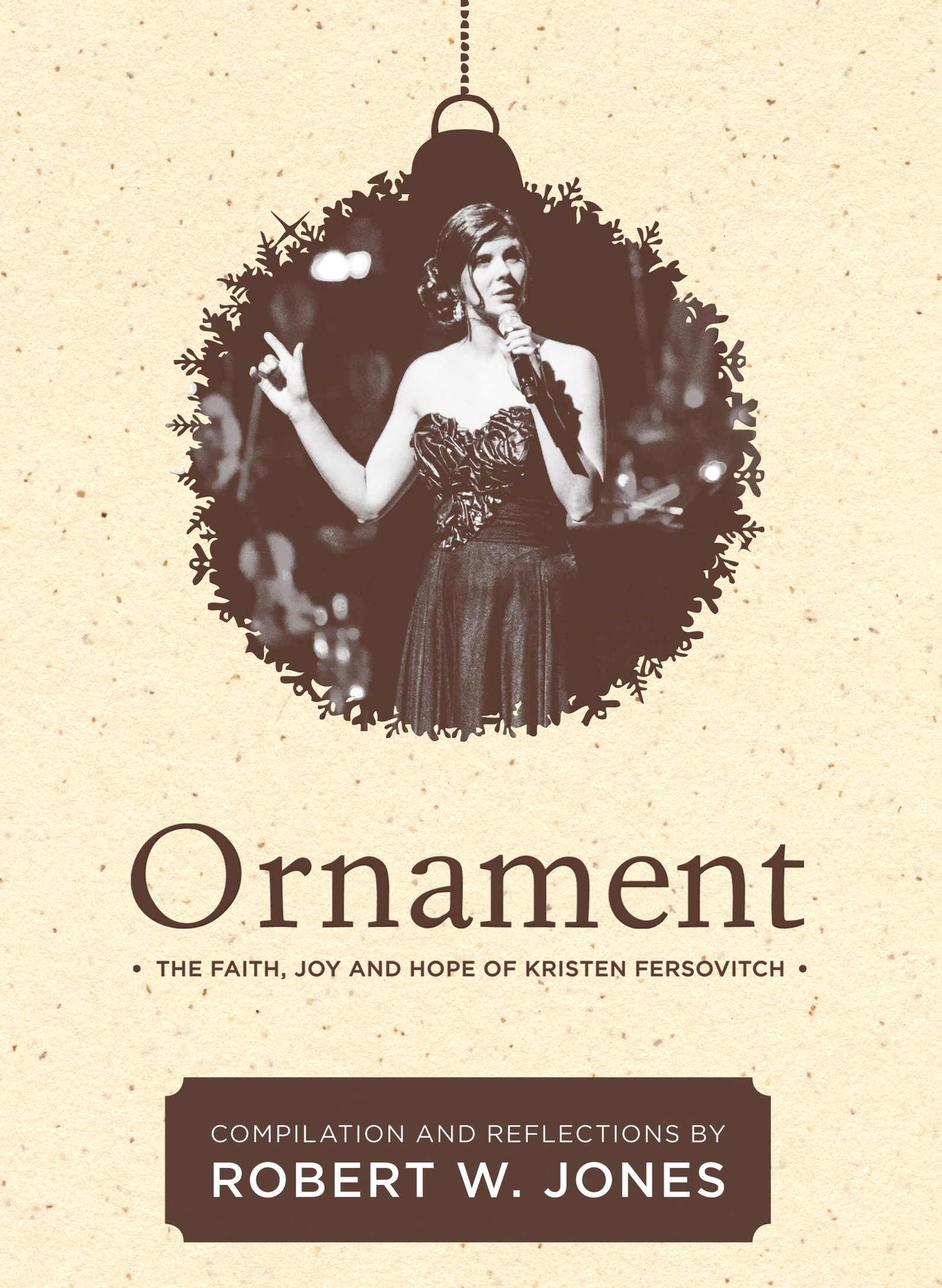 Kristen Fersovitch was a 28 year-old wife and mother of three sons under the age of four, when she was diagnosed with inoperable cancer and given only months to live. Like an ornament on a beautifully decorated Christmas tree, her life went on display for all to see.
She sang her way into the hearts of thousands through her CD – "Songs From Home" and performances in the Edmonton Singing Christmas Tree.
When she passed away in October 2013, Kristen was called "the brightest light in the Singing Christmas Tree."
At her funeral, former CTV news anchor, Carrie Doll, summed up everyone's feelings in saying,
---
"Kristen was beautiful and real and funny. She challenged us to live the best life we can; in the face of tragedy, in the face of despair. Not by telling us to, but by leading by example."
---
The Edmonton Journal reported, "her spiritual peace was so profound it was difficult to comprehend."
---
Kristen showed us how to be your best when life is at its worst.
---
 

Legacy Print Copies Available Now
"ORNAMENT" is the inspiring story of Kristen's faith, joy and hope in the midst of hardship, heartache and loss. The book shares memories and beautiful, exclusive photos from her home and performances in THE Canadian Christmas event, "The Edmonton Singing Christmas Tree.  Order it from Chapters  and Amazon.com or by calling 780-452-5566 Monday – Friday.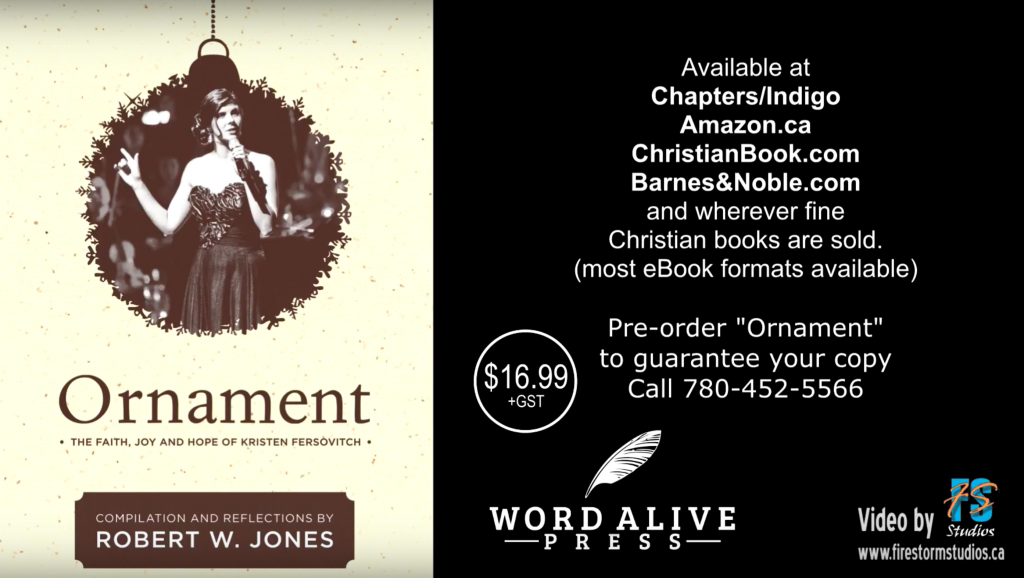 Kristen showed us how to…
1. …have faith in the face adversity. Her constant refrains were, "I trust you Lord." and "I believe you, Lord." She hung onto to God through faith, from her diagnosis to her death. Kristen walked through the valley of the shadow of death and feared no evil.
2. …have joy in spite of our circumstances. Kristen and her husband Mike faced some incredibly low valleys. They had more than their fair share of doubts, disappointments and pain. There were times when Kristen was not happy, but joy always returned to her. Hear about the last song she sang just hours before passing away.
3. …have hope even in the face of death. Kristen believed that God could heal her but even if she did not receive a miracle on earth she would keep trusting. Hope is not wishing. She knew that there is more to life than meets the eye and that heaven is real. Kristen's passing was not the end of her story.
There is a practical application at the end of each chapter to help you can grow a faith like Kristen's. That would be her gift to you.
APPLICATION: Do you have a favorite memory of Kristen? How did she touch your life? Please post your comment below.
Posts similar to this one:
How to See With Tears in Your Eyes
---
Hope grows here.  Stories that inspire people, build faith, and offer lasting purpose.
We'd love to have you Subscribe to REVwords. We'll put helpful content into your inbox early Mondays to get your week off to a good start.