The red door says, "Welcome," and "Merry 2021 Christmas!"
2021
Red is Jocelyn's favourite colour, Christmas is her favourite holiday, and creating a festive welcome is her forté.
Our cabin at Sylvan Lake was the scene for some of our happiest days in 2021. It was a whole year since being able to be together as a family. Cory and Lynsey brought Vinny and Jayda, and Jean Marc and Angie brought Quinn, Lena and Annora (and Indy). They chased the sun every day at the beach and enjoyed BBQ, ice cream, walks and movies at night.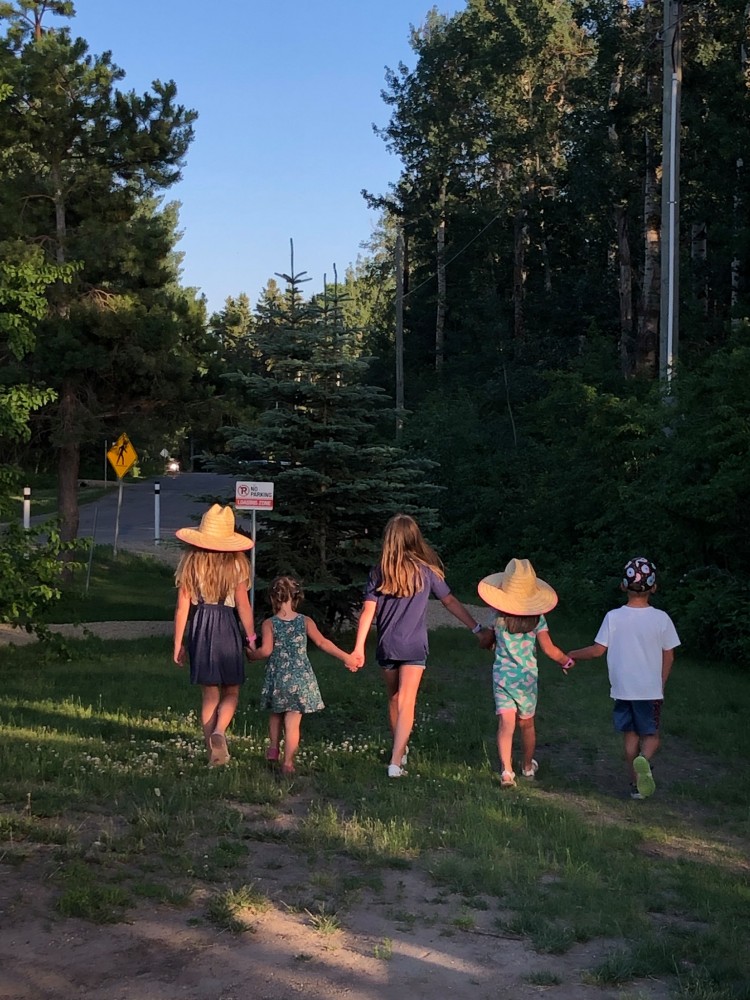 There's never enough time together. For our 2021 Christmas, we'll see each other but won't all be together because of gathering restrictions.
2021 was a year of loss. Jocelyn's father passed away in February. Travel restrictions kept her from being with him. Hard doesn't come close to describing that heartache. She booked tickets to go home in the spring and the next day Nova Scotia closed its borders and she had to deal with another disappointment and cancellation. Finally, in November she was able to travel to be with her mom for three weeks.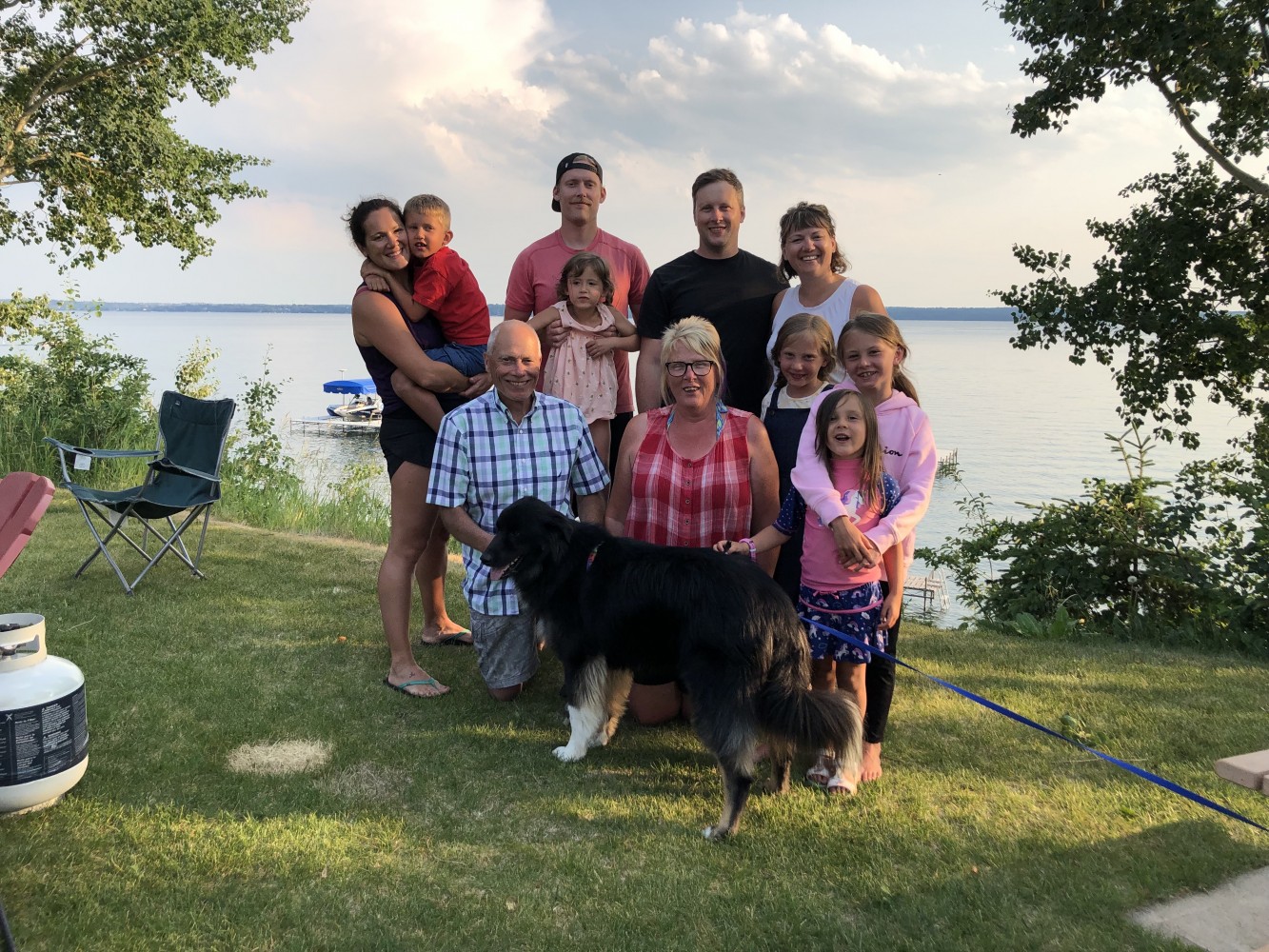 Pandemic Postponements
2021 was a year of postponements. We postponed a trip to Israel to 2022 and that looks like it will now be in 2023. We postponed a cruise to 2022 and that will now be in 2023. The Edmonton Elks postponed anything close to respectability on the field to 2022.
Bob continues to enjoy coaching pastors and writing. He invested time helping others write their books this year. Hopefully he'll take time next year to work on his own.
As you move into 2022 remember that one of the greatest questions you can ask yourself is, "Does my life change other people's lives for the better?" Make good use of the time you are given, today. Live large for God.

Merry Christmas and Happy New Year, 2022!
Hope grows here.  We share stories that inspire people, build faith, and offer lasting purpose.
We'd love to have you Subscribe to REVwords. We'll put helpful content into your inbox early Mondays to get your week off to a good start.