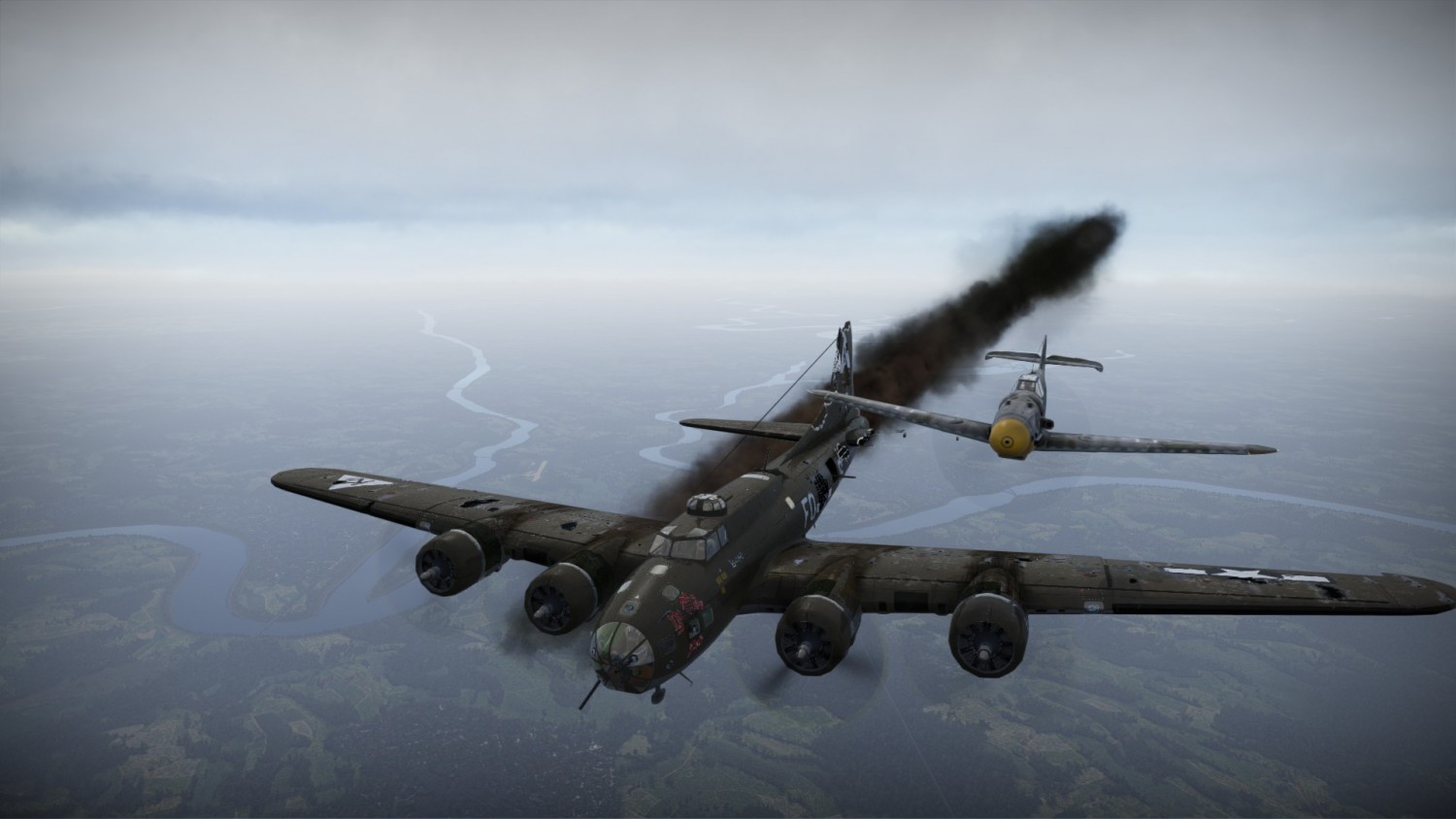 The pilot and co-pilot of the American B-17 bomber were looking at a gray German Messerschmitt fighter hovering just three feet off their wingtip. It was five days before Christmas 1943, and the fighter had closed in on their crippled bomber for the kill.
Acts Of Mercy
The B-17 pilot, Charles Brown, was a 21-year-old West Virginia farm boy on his first combat mission. His bomber had been shot to pieces by swarming Nazi fighters, and was alone in the skies above Germany. Half his crew was wounded. The tail gunner was dead, his blood frozen in crimson colored icicles over the machine guns.
But when Brown and his co-pilot, Spencer Luke, looked at the fighter pilot again, something odd happened. The German didn't pull the trigger. He nodded and smiled at the pilots instead.
What happened next was one of the most remarkable acts of mercy recorded during World War II.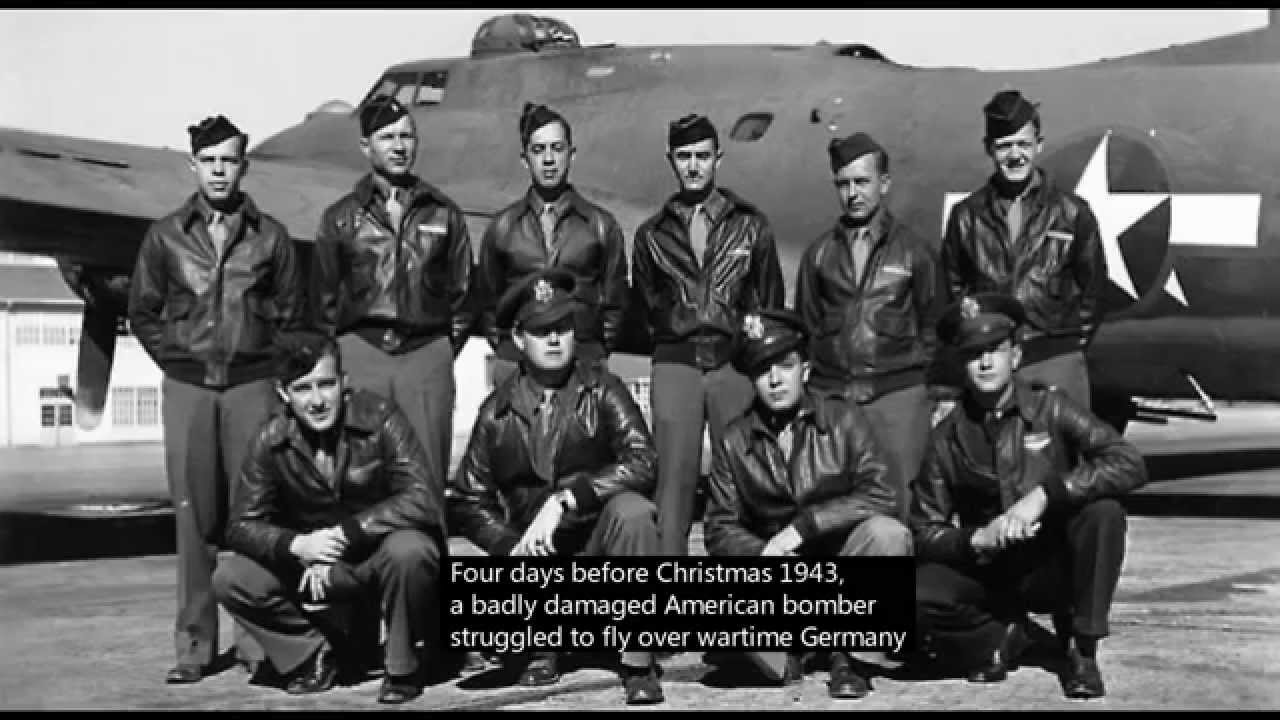 Action Of Honor
German ace pilot Hanz Stigler had every reason to shoot down the American B-17 bomber in front of him. Enemy forces had already killed his brother early in the war and were now bombing German cities. Not only that, if Stigler took down this particular bomber, he would round out his kill-score and secure the German equivalent of the Medal of Honor.
As Stigler prepared to squeeze the trigger, he thought that it was strange that the bomber wasn't firing back at him.
Going for a closer look, he saw the gunner dead and most of the crew wounded. The plane itself was riddled with bullets and struggling to stay aloft. In his heart, Stigler knew he would be killing men in cold blood.
Instead, he opted to do the merciful thing – he signaled to the shocked American pilot and flew with the bomber to prevent it being targeted by anti-aircraft fire.
The Warrior's Code
Stigler escorted the plane until they reached the North Sea, where he broke off and saluted his adversaries one last time.
Some call this the Warrior's Code.
Others call it mercy.
Shannon French author of the Code Of The Warrior – "There is something worse than death, and one of those things is to completely lose your humanity."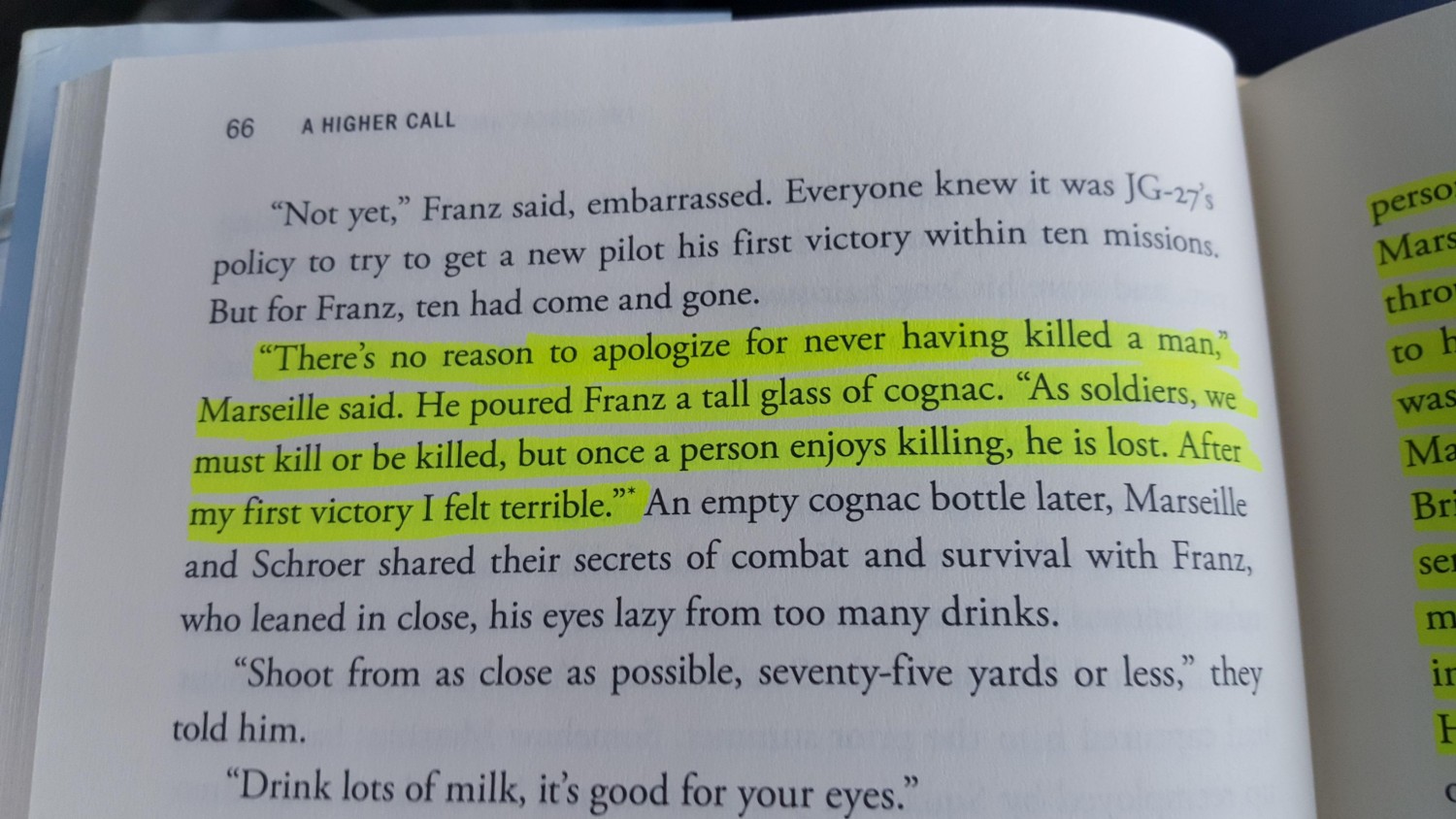 Five Decades Later
It was not until five decades later that the American pilot, Charles Brown, successfully tracked down the man who saved him. Stigler was now a Canadian citizen, living in Surrey, British Columbia. The two men became the best of friends.
And as a show of thanks, Brown made Stigler the guest of honor at a reunion he had planned with his crewmen.
They showed Stigler a video of their children and grandchildren, people who would not have lived were it not for his act of mercy.
In the 1997 interview, you'll hear Charlie Brown explain why this story was never told until years after WW II.
APPLICATION: How many other stories of mercy go unreported? What's your story of mercy offered or received? Please leave your story below. Thank you.
---
Hope grows here.  We share stories that inspire people, build faith, and offer lasting purpose.
We'd love to have you Subscribe to REVwords. We'll put helpful content into your inbox early Mondays to get your week off to a good start.