Chantyl Peterson was your typical five-year old – all smiles and adventure. That is until the nose bleeds and constant bruising started. Who could foresee how a New York firefighter, a bone marrow match and 9/11 would come together in Chantyl's life.
Donor Needed at Christmas
Doctors diagnosed Chantyl with T-cell lymphoma, a terminal disease that stops the function of bone marrow. The only cure was a transplant. Surprisingly, none of her family members were matches.
Doctors said there was a 1 in 20,000 chance of finding a donor in time. And then the call came that would change Chantyl's Christmas and her life. Terry Farrell, a married, forty-five year old father of two and a New York firefighter, had placed his name on a donors list.
He was the one in 20,000.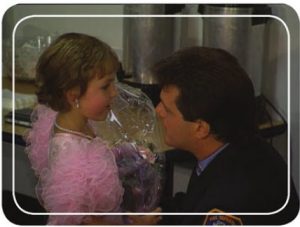 Terry was willing to undergo the very painful transplant of his bone marrow – and Chantyl's life was saved.
A Fireman Hero
One year later, six-year old Chantyl and her mum flew to New York to say thanks. She called him "Mr. nice man," and her called her "his daughter by proxy."
They enjoyed lunch with Terry on the eighty-seventh floor of the World Trade Centre South Tower. That meeting was the start of a lifelong friendship between the little girl, her fireman hero, and their families.
Chantyl thanked Terry in a letter for his "tough" blood.
Farrell wrote back, "I don't want you to become too tough with my blood. Remember you are still a beautiful little girl. My small contribution to you is only half the battle, the other half is yours. I know you are a fighter just by your letter alone."
In the nine years Terry's name was on the national donor list, Chantyl would be Terry's only match, but not the only life he saved.
9/11
On September 11th 2001, Terry, from NY Rescue Company 4, found himself once again in the World Trade Centre South Tower – rescuing people from the burning building.   On his last trip in he never came out.
His body was found one month later.
Chantyl, then the National Spokesperson for the Marrow Donor Program, traveled once again to NY to attend his funeral. Chantyl spoke through her tears and read a prayer.
"Because of Terry, I have the rest of my life. I believe he was actually meant just for me."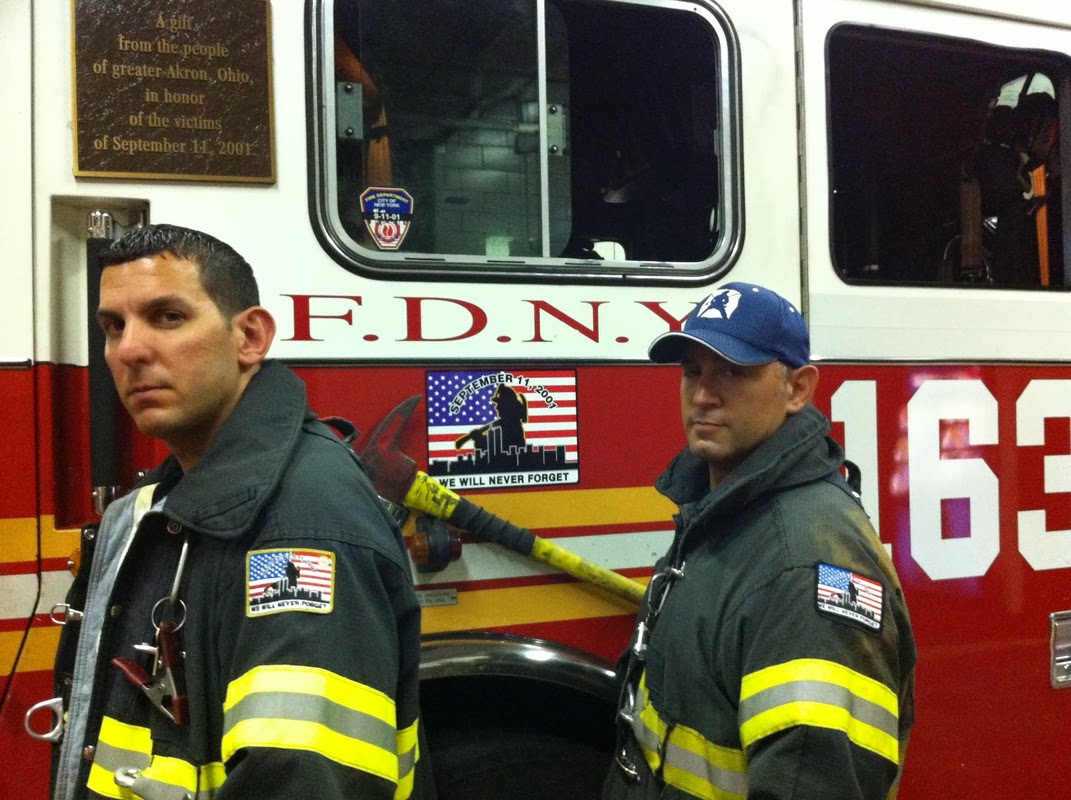 New York Newsday, 2001
She sat slumped in the seventh pew of St. Patrick's Church in Huntington on Thursday, a 13-year-old girl from Nevada, gazing at the coffin of rescue Firefighter Terrence Farrell, her "Mr. Nice Man." It isn't fair, thought Chantyl Peterson, listening to stories about Farrell, who lost his life Sept. 11, fighting the flames of the World Trade Center.
There was the one about the devoted 45-year-old father of two. And another about the quiet Irish man, always ready with an easy smile and a wisecrack.
And finally, one about a man who eight years ago donated his bone marrow to save a little girl. A stranger suffering from a deadly blood disease. She was that little girl.
"He didn't save her life, he gave her life," said Sheri Peterson, Chantyl's mother. "I'm so proud to know that my daughter has his blood, his Irish fighting blood, running through her veins."
A Third Reunion

Sheri and Robert Peterson and their three children – Chantyl, Jared, 15, and Savanya, 8 – flew from Las Vegas to New York for the funeral of Farrell, who was a member of Rescue 4 in Woodside and was assistant chief of the fire station in Dix Hills, where he lived.
It was the Petersons' third reunion with the Farrell family, which includes Farrell's wife, Nora, and children, T.J., 14, and Rebecca, 8.
The Petersons weren't sure they could make it to Terry's funeral because of the cost. The drop in tourism had caused Sheri, a cocktail waitress in Las Vegas, to lose her job.
But when Nora Farrell got off the phone with Sheri on Monday with a distraught look on her face, Richard Schmidt, a city firefighter and Terry's best friend of 26 years, wasn't going to stand for it. He quickly raised more than $3,000 from city firefighters to cover the Petersons' expenses.
And so the Petersons and their three children were at the funeral, seated in the front of the church.
Like Family
They were treated like part of the family, escorted by a Hicksville fire department van during the funeral procession. Chantyl joined Farrell's family members at the burial, placing a red carnation on Terry's coffin. And her name was invoked numerous times during the memorial service.
Dennis Farrell, one of Terry's five siblings, recalled how his brother never even told him about the bone marrow donation until Terry asked him to record an episode of "Inside Edition" because his VCR was broken. That night watching the show, Dennis learned the "beautiful story" of a firefighter and a 5-year-old girl.
"If the VCR was working, he probably wouldn't have told me," Dennis said after the funeral at the Dix Hills fire department. "Terry would never blow his own horn. He was a very selfless person, almost to a fault."
At the close of the service, Chantyl was called to read part of the closing prayer. Wearing a deep purple satin dress, she glided up to the altar, her words ringing through the cavernous church.
With that, she tiptoed back to her seat, sliding in between her parents and collapsing in grief.
Chantyl is in her thirties now. Not a week goes by that she does not think about Terry. Note: Her husband's comment is in the section below.
Read more about Chantyl and Terry here.
Sidenote: Terry's son TJ is the Fire Chief for the Dix Hills fire department, just like his dad.
Please leave a comment below. Thank you.
Hope grows here.  You'll find stories that inspire, build faith, and offer lasting purpose.
We'd love to have you Subscribe to REVwords.  Helpful content will arrive in your inbox early Mondays to get your week off to a thoughtful start.