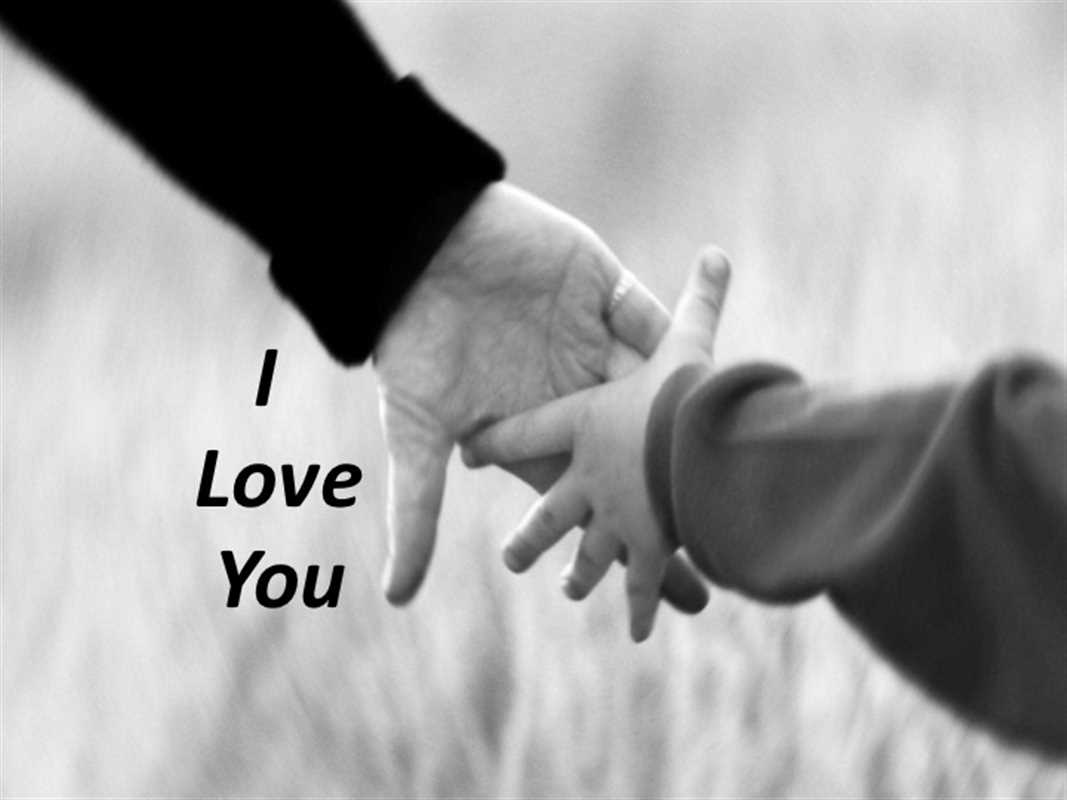 He called out, "I love you," every time he or one of his family members left the house.
His wife, Alisha, used to bug him saying, "I'm just getting milk, not going off to war."
Mushy?
No way.
Forever Words
"I love you" were the last words this young wife heard as he hurried off to play goalie like he always did on hockey nights.
He never imagined that "I love you" would have to last her forever.
The phone rang after midnight.
"Massive heart attack…no chance…he's gone."
"I love you," is what she clings to, or what clings to her.
Those words fit her better now than his favorite jersey.
Love is verb and while there is more to love than words, they're a great place to start.
Love In Action



1. Love Says
"I LOVE YOU."
Those words make you vulnerable
to misunderstanding,
to unrealistic expectations,
to rejection.
Speak them anyways.
They need to be spoken as much as they need to be heard.
Crusty old Vince Lombardi was never shy telling his Green Bay Packer football players, "I love you."
That's what Jesus told his team – "I love you."
Jesus also encouraged them – "Love one another. By this all men will know you are my disciples."
The words you speak are the greatest predictors of the future you'll live.
 2. Love Sees
We are not here to see through one another; we are here to see one another through.
1 Peter 4:8 – "Above all, love each other deeply, because love covers over a multitude of sins."
Wherever there are relationships there is also friction and tension.
Offenses happen, even with healthy relationships.
There are many ways to react when you are offended:
Sulking and feeling sorry for yourself.
Going big and blowing up.
Giving in to the slow, brooding kind of anger.
Just walking away.
Love means seeking the good of the other person.
Love calls you to:
under-accuse,
over-repent,
over-forgive.
3. Love Does
Love takes risks.
Risktakers live dangerously.
To live dangerously is not to live recklessly but to live righteously.
A righteous life is the epitome of love.
Bob Goff has made the phrase, "Love does" famous. Its more than the title of his book, its the expression of his life.
Jesus challenged Peter – "Peter do you love me?"
"You know I love you."
"Feed my sheep."
From his experiences Peter wrote,
"So don't lose a minute in building on what you've been given, complementing your basic faith with good character,
and generous love.
With these qualities active and growing in your lives…no day will pass without its reward as you mature in your experience of our Master Jesus." 2 Peter 1:6,7 (The Message)
"I love you."
Who needs to hear those words from you today?
APPLICATION: Whose "I love you" has shaped your life?  Please leave a comment below.
---
I write to inspire people to be real, grow an authentic faith in Jesus, enjoy healthy relationships and discover their life purpose. If this material is helpful to you, please follow me.